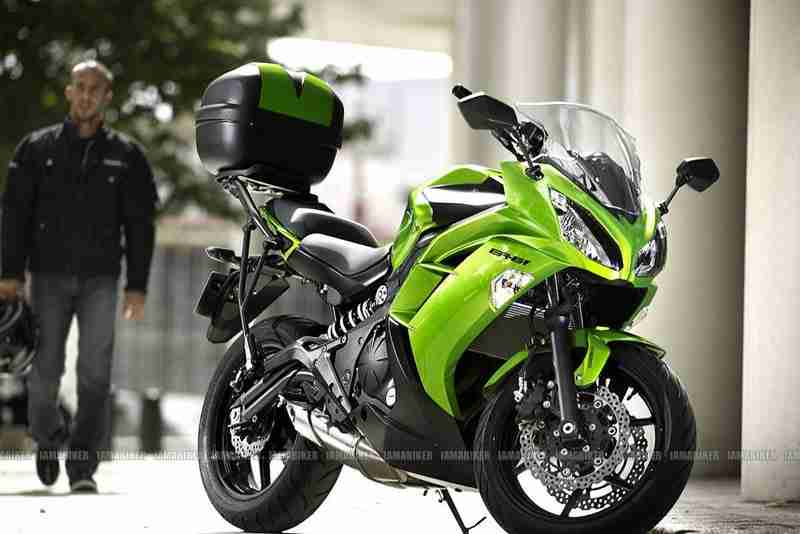 The 2012 Ninja 650 which celebrates six years as part of Kawasaki's street lineup gets significantly updated for 2012. The sporty but fuel-conscious 649cc parallel-Twin powering this middleweight streetbike, sees updates in the exhaust system, including a new header-section connector pipe, a three-chamber muffler design and design wise moves to a more sharp look. The Ninja 650's stubby, low-slung exhaust has become a trademark with the design and for 2012 the system receives a new connector pipe as well as a higher-volume three-chamber muffler assembly. Engineers claim this improvement alone provides better mid-range torque on the 650.
Improvements continue with an all-new twin-pipe perimeter frame that's been installed for more rigidity. While providing more strength overall to the design, the trellis layout keeps its narrow-waisted profile that helps keep its seat height lower. Even with the narrow frame, the 2012 Ninja 650 is actually 0.6 inches taller than previous models. The Ninja 650 also gets a new backbone-type subframe offering a 10% increase in maximum carrying capacity. The clutch cable design is also reworked for easier pull and better control. Braking has also been improved with newly designed pads.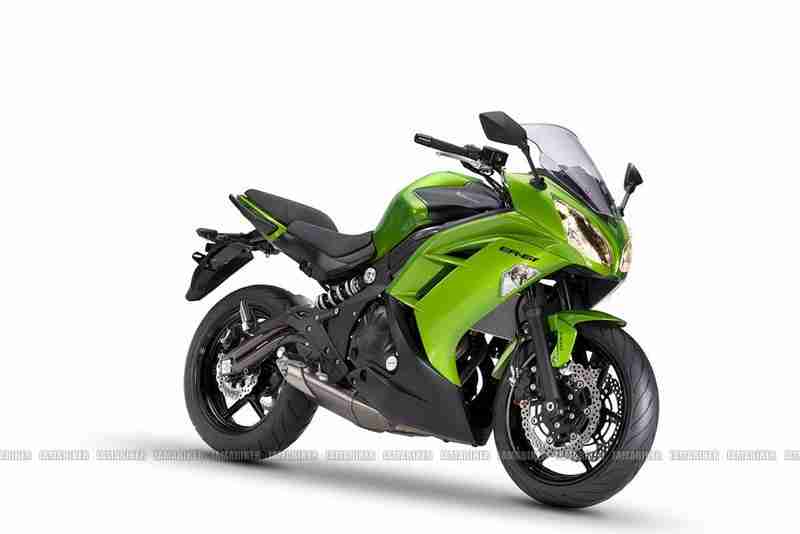 The 41mm front forks and the single offset shock at the back get new settings along with increased suspension travel. Revised suspension settings, includes a 0.2-inch increase in travel for the front and rear and now stands at 4.9 inches at the front and 5.1 inches at the rear, and are aimed at improved rider comfort. Although Kawasaki doesn't specify as to the exact suspension updates other than the moderate increase in travel, we speculate minor internal changes for improved damping performance.
One of the flaws or rather concerns that owners had with the earlier Ninja 650 was its seat. Often cited for being uncomfortable, Kawasaki took note of this in their updates by changing to a two-piece seat assembly with wider and thicker foam padding. Handlebars have also been widened by 20mm, which Kawasaki claims offers more control and overall comfort. To keep vibrations down the bars and seat are rubber-mounted as well as the footpegs.
A new instrument panel features an analog tachometer situated above an LCD panel showing speed, trip meters, fuel consumption, remaining range, etc., and the ignition is now located at the fuel tank assembly in order to give a clear view of the gauge cluster.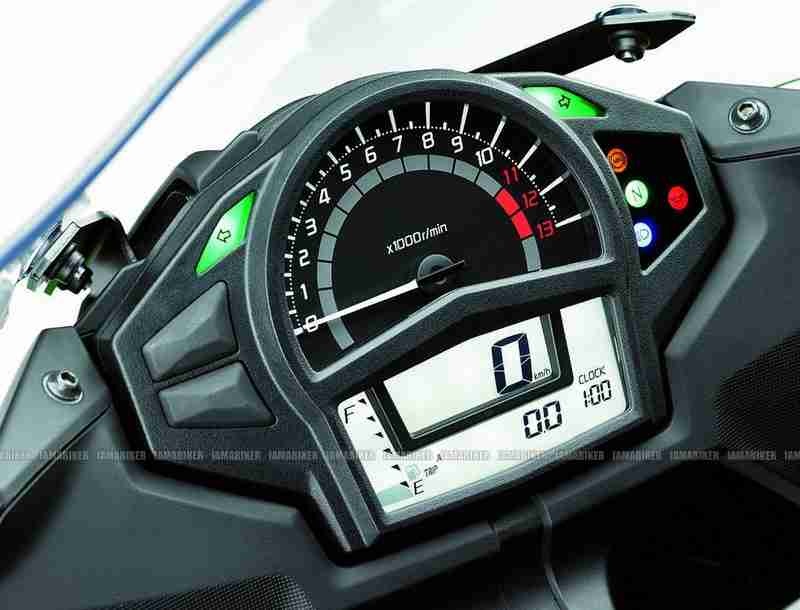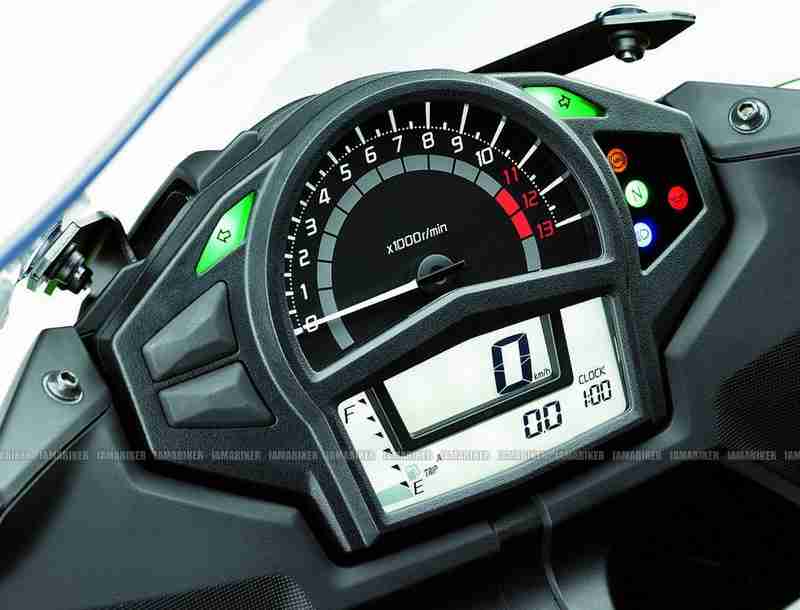 Bodywork has been updated for better aerodynamics and improved engine-heat dissipation, while styling has been influenced by the ZX-14R's. The manually adjusted, three-position windscreen on the 2011 Ninja 1000 was apparently a big hit elsewhere, as the 2012 Ninja 650 now also sports a similar three-position shield.
The fuel capacity is increased by 0.3 litres to 15.8 litres. Also the curb weight goes up from under 204 kgs in 2011 to a little less than 209 kgs on the '12 model. The 2012 Ninja 650 comes in Metallic Spark Black, Candy Lime Green or Passion Red internationally and like last time there is every chance that we in India will get only the green one.