With EICMA 2019 a new era begins for Aprilia. Defined by the 660 parallel twin, a generation of light and high-performance motorcycles is born, first of which is the Aprilia RS 660.
According to the guys at the factory, the Aprilia RS 660 is an answer to the demands of the new generation of motorcyclists for fun, easy and satisfying motorcycles, focusing on excellent weight / power ratio.
The design is somewhere on the lines of the RSV4 but is easily identifiable as a new machine. Characterized by the triple LED front optical unit, equipped with perimeter DRL lights positioned on the contour of the two main projectors, which make the RS 660 highly recognizable even in the dark.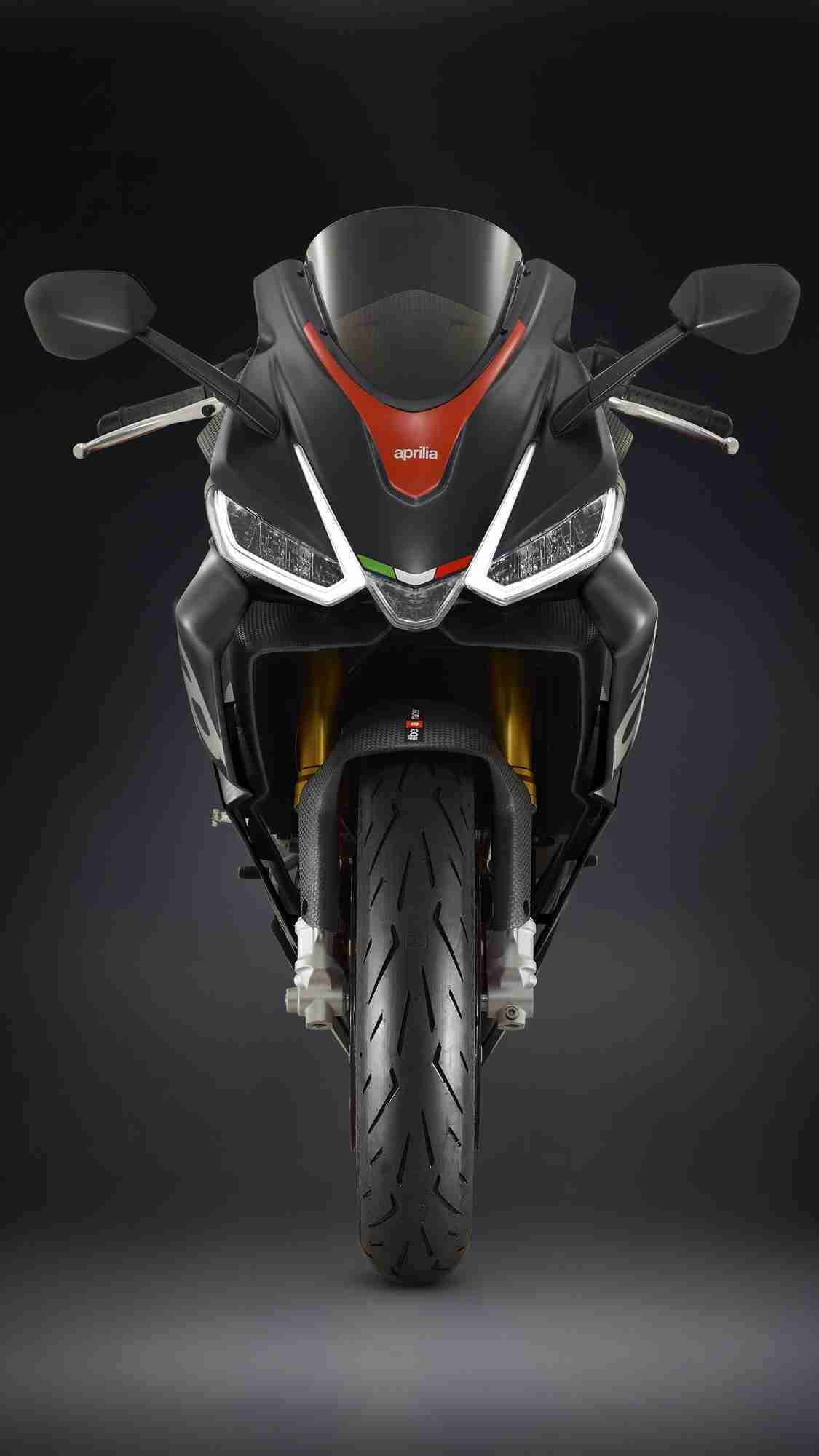 The presence of a twilight sensor, auto switches on the low beam, while the indicators autoflash during hard/emergency braking. It also comes with a "cornering lights" function, a pair of additional headlights in illuminate the inside of the curve.
The turning radius is very low to facilitate the everyday ride. The light weight chassis is completed by Kayaba adjustable forks with 41 mm USDs and a pair of 320 mm steel discs plus radial-mounted calipers made by Brembo.
The twin cylinder engine is Euro 5 ready and is well suited to different types of motorcycles. The 100 HP delivered is with a 270-degree firing order that promises great fun. It includes a Ride-by-Wire throttle, for a fine management of acceleration without jerking at low speeds and optimizing the fuel consumption at the same time.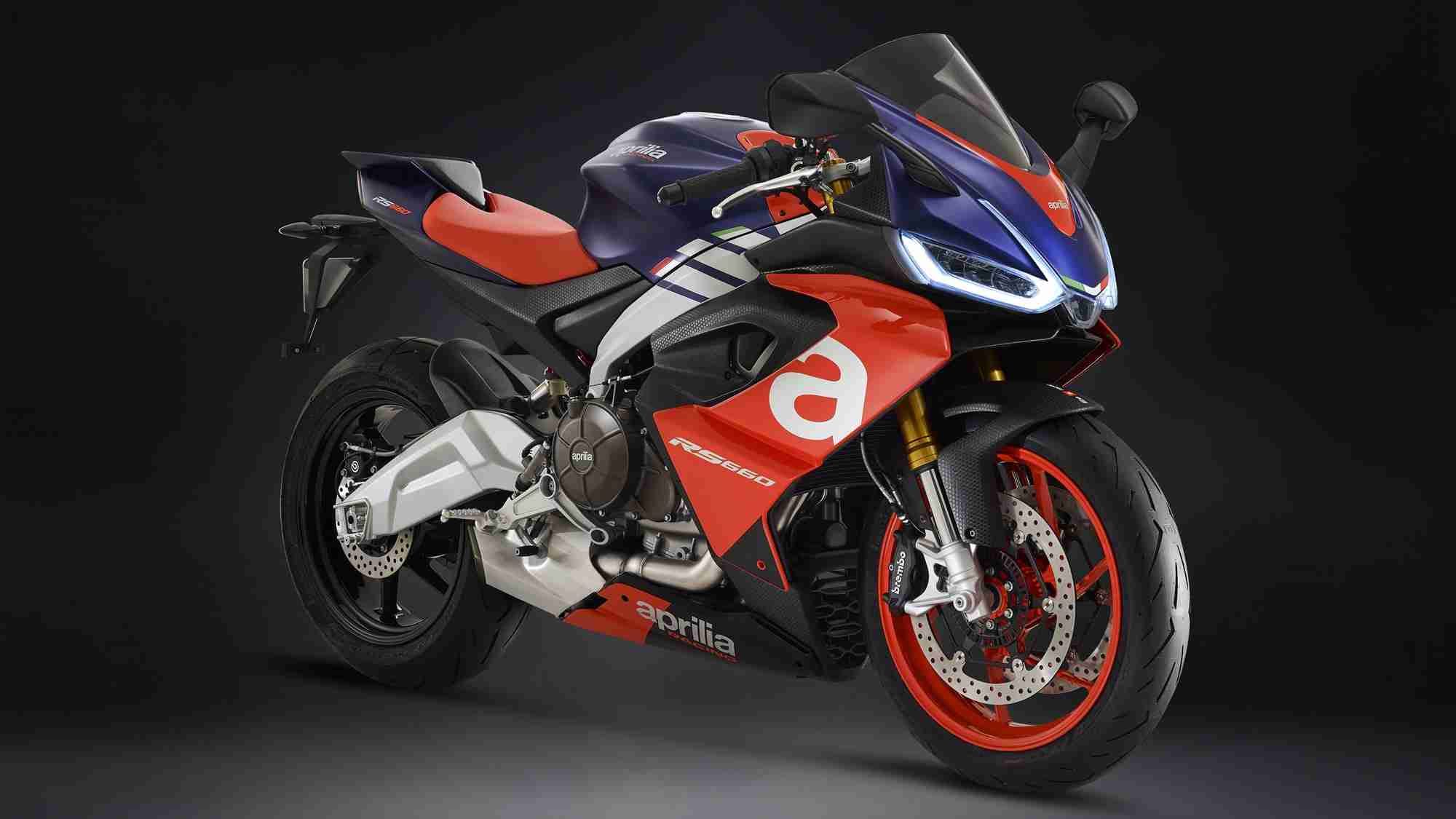 The Aprilia RS 660 APRC includes:
ATC: Aprilia Traction Control , the traction control adjustable from the ends and performing intervention logic.
AWC: Aprilia Wheelie Control , the adjustable wheelie control system.
ACC: Aprilia Cruise Control. Very convenient during longer transfers, because it allows you to keep the speed set without acting on the throttle control.
AQS: Aprilia Quick Shift , the electronic gearshift, swiftly traverse without closing the gas and without using the clutch, also equipped with a downshift function , which allows you to shift down without pressing the clutch.
AEB: Aprilia Engine Brake, the engine brake control system during the gas closing phase .
AEM: Aprilia Engine Map, the different mappings available change the character and the way the engine power is delivered.
The Aprilia RS 660 also adopts the advanced multi-map Cornering ABS, to guarantee maximum safety on the road.
Aprilia has developed five Riding Modes designed not only to maximize the driving experience in very different conditions of use but also to simplify life on board. The driver is only required to choose the Riding Mode that best interprets his driving to get the best traction control, wheelie control, engine brake, ABS and other managed parameters.
All this is accompanied by a TFT digital screen with dual selectble screens that allow for connectivity to a mobile phone. This opens up a lot more possibilities of customization and infotaintment.