A part of the Indian startup revolution, Felidae Electric is a Pune based company that creates indigenously designed electric mobility vehicles. The company recently launched a model titled 'Maven'. It is a peddle assist model that comes with a 250W motor and can travel at up to 25 km/h The e-bike has a range of 30 to 50 km on a single charge. What sets it apart from the other bikes available in the market is its very attractive price. Most bike's that are available in a similar range can cost ₹50,000 upwards. While they might give you the bang for your buck, not all of them have features that justify their price. Felidae's Maven on the other hand will set you back an affordable ₹24,500 – a price that is currently unmatched by any of the other players in the market.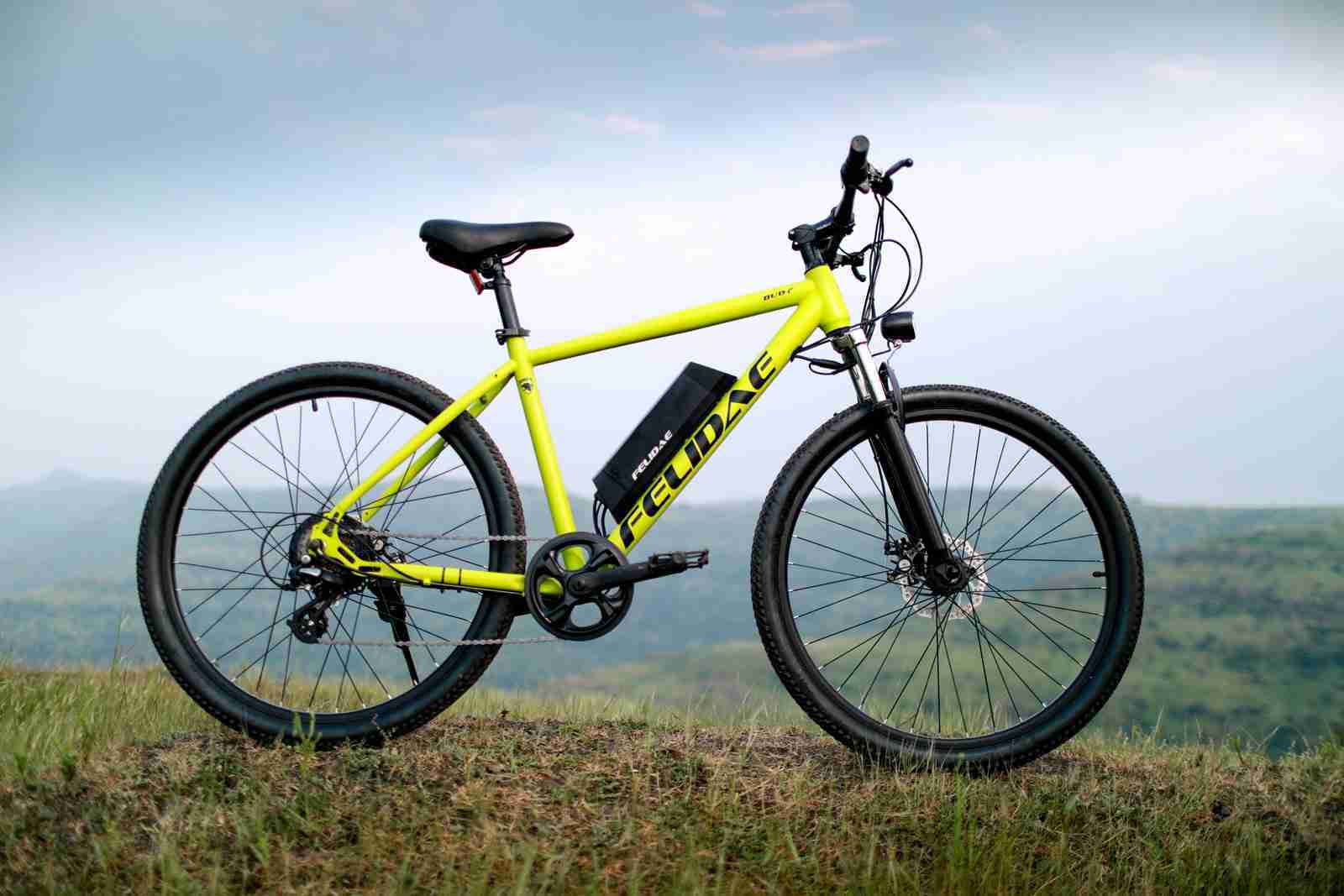 With technology that is developed in-house, the bike is also manufactured in India. The 250W/32Nm BLDC hub motor makes for adequate support for smooth rides. You can switch between 5 levels of electric assistance. The time to recharge the battery is three and a half hours on average. The bike is sturdy enough but does come with a warranty of 2 years for the motor and 1 year for the other electric parts. Felidae is also planning to launch an app called 'FeFit'. The aim of the app is that once connected to your smartphone it allows you to track your progress and monitor your journey as well as provides geofencing to protect against theft.
While the features are impressive, what is worth highlighting once more is the price. What is often an obvious aspect of electric vehicles is that they are a sustainable option compared to fossil-fueled ones. However, another common conception attached to this sustainable option is a hefty price tag. E-bikes such as the Felidae Maven are not only pocket friendly, but their affordable cost also makes them more accessible to people. The more people switch to electric, the better it is for the environment. In that sense, what is pocket friendly is also environment friendly! Felidae is a double feature that way, and we are glad to see it opening up the electric mobility market to a whole new crowd!
MAVEN – Product specifications – Price – Rs. 24,500/-
Front and Back disc Brakes
Electric Brakes
Front Suspension (42 mm)
Detachable Battery, Samsung Lithium Ion (7.8Ah, 36V)
3 and a half hours charging time
LED Display control Knob
5 level assist (Max. Speed is 30 Km/hr)
Tracker in the battery (cycle can be tracked using an app)
Pedal assist sensor for effortless pedalling
Range- 40-50 km (in single charge with throttle)