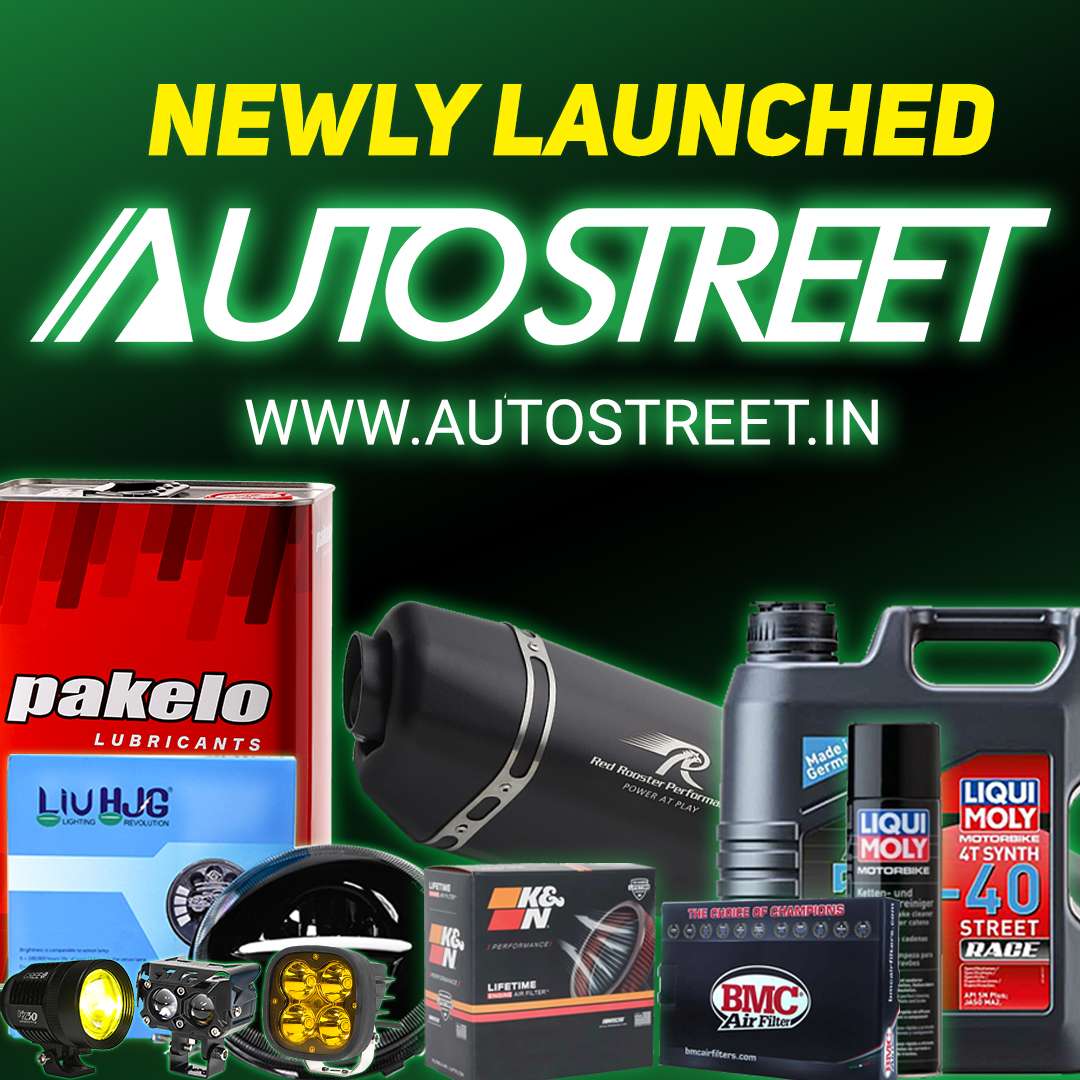 Cramster became well known for bringing affordable, yet high quality riding gear to the masses. Over the years, they have offered a wide range of armoured riding jackets. One such jacket was the Raptor, which is a waist length aka "short" street/touring jacket. Like the fighter plane of the same name, the Raptor is quite inconspicuous and helps keep a low profile. It comes in only one colour scheme: plain black with a pair of bluish-grey and white strips on the front, on the back and also on the sleeves. In spite of its minimalistic flamboyance, the Raptor looks good thanks to the outer part of the sleeves that are made from nylon woven in a bigger texture.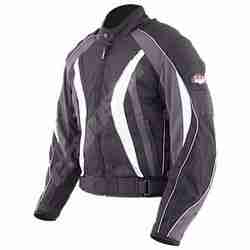 The outer shell of the jacket is made of DuPont Cordura which is designed to protect your skin from scrapes and abrasions. The inner shell is a perforated breathable membrane, which helps dissipate body perspiration on hot/humid days. To aid in cooling, there are 2 zipped openings on the front to let cool air in and one on the back to expel warmer air.
A zipper is provided on the inner layer to which you can attach the thermal liner that is included with the jacket. The thermal liner goes a long way in keeping you warm on cold days. Make sure, however, that you remove it in fair weather, lest you dehydrate or worse have a heat-stroke! There is another zipper near the waist band that can be attached to the Velocity riding pants. This enables the jacket to stay firmly connected to the pants and make sure it doesn't slide up and expose your skin to abrasion.
The cuffs have a zipper that ensures a firm fit and is further adjustable with the help of Velcro straps. The sleeves have two straps each that you can button on to one of two positions, depending on your build. The waist has elastic bands coupled with adjustable Velcro straps that make sure the jacket stays in place and avoids air entering from below. Altogether, they make sure the jacket stays cosily on your person and don't flap even in strong winds.
Two pockets are provided on the outside where you can handily store stuff like cell phones, bike keys, etc. There is also an inner chest-pocket where you can keep your important items like wallet or bike documents.
Although there is a tag attached to the jacket that reads "water proof," we urge you not to keep any items prone to water damage in either the external or the internal pockets, as we found that water seeps inside the jacket within minutes of riding in moderate rain. This is one area Cramster needs to look into, considering that the first generation jackets (Meteor, et al) were in fact completely water proof.
It should also be noted that the Raptor weighs noticeably lesser than previous models and hence is easier to walk around in.
Coming to the most important part, the Raptor has a set of CE approved body armour. The entire set consists of a pair of shoulder pads and a pair of elbow pads that protect the parts most prone to injury in a crash. The armour pieces are inserted in individual internal pockets and are removable in case you want to wash the jacket. Padding is also provided in the spine area to protect your backbone to a certain extent. Although the armour is CE certified, it is curious to note that this set is slightly smaller and more flexible compared to those in the older models.
As with all Cramster jackets, the Raptor has the standard arsenal of 3M Scotchlite reflective linings that do a very good job of alerting other road users of your presence at night; YKK zippers that are strong and highly durable; a Powerskin membrane to provides some water resistance. There is also a D-ring provided on the left chest to attach your compass or store your keys safely with the help of a carabiner.
The Raptor is available in Large (41) and XL (42) sizes. For the price tag of 5,200 INR, this jacket is definitely worth investing in. After all, walking away from a fall beats any trip in an ambulance to the hospital.
PS: Protective riding gear only minimizes chances of injury. It does not guarantee its prevention. Always ride safe and follow all traffic rules.
Note: Cramster has stopped production of this particular model.