Suzuki has introduced the new V-STROM 1050 MACHI version which will arrive in international dealerships by this month. Based on the V-STROM 1050 Standard, the MACHI Enduro Tourer sport is enriched with many accessories, the additional equipment personalizes the look and improves the load capacity, in addition to the protection of the rider for greater practicality in daily commuting and on more adventurous trips, even as a couple.
MACHI, which reads "maci", in Japanese kanji 街, identifies a street full of life and its surrounding areas, which together defines a relevant urban area.
The MACHI version by Suzuki includes:
Handguards
55 liter top box with its fixing plate and backrest cushion for the passenger
Central stand
Aerodynamic plastic tip
Stickers for the front and rear rims
Side protection stickers for the tank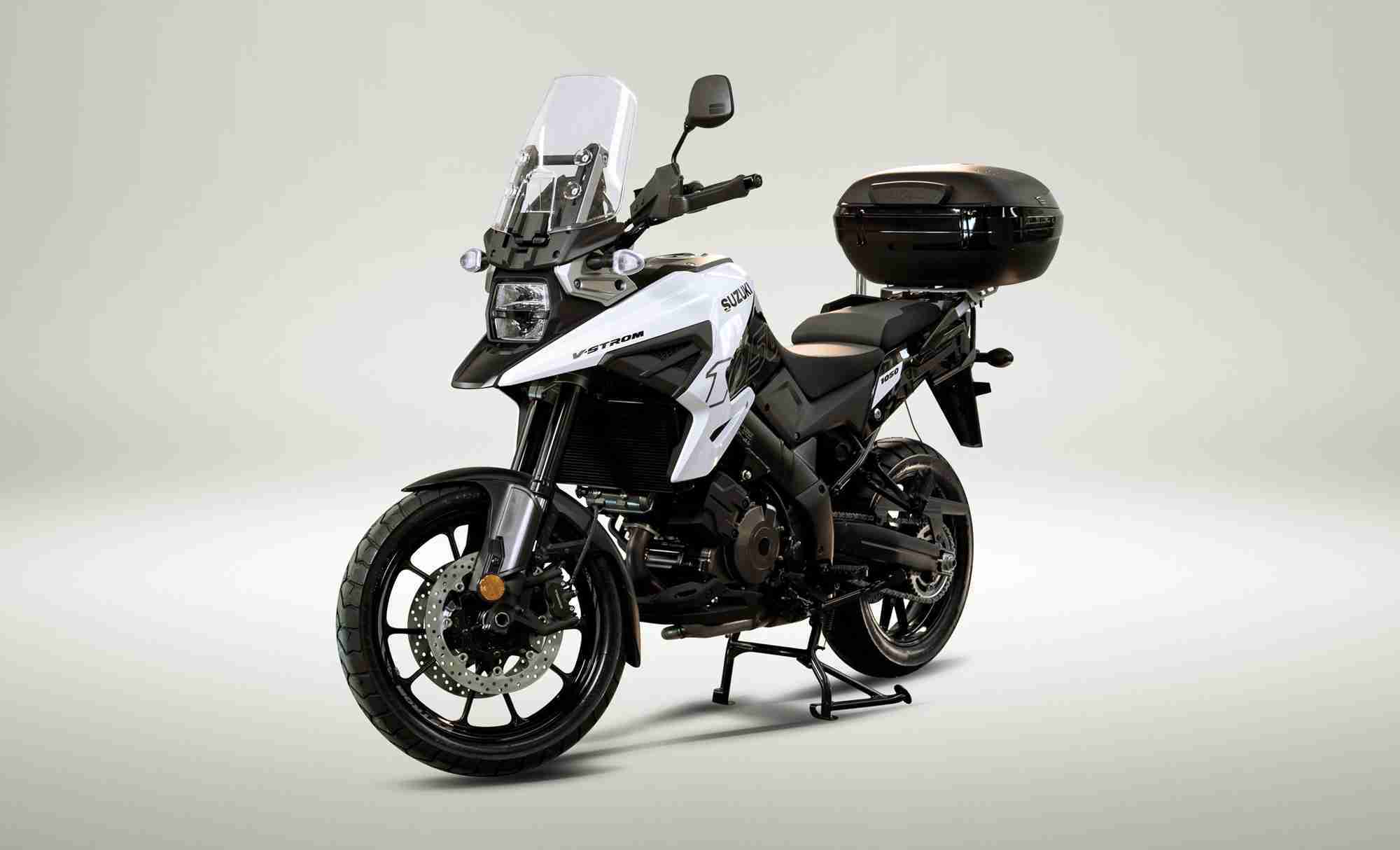 The Suzuki V-STROM 1050 MACHI can be purchased in three color options, a gritty black livery, a refined shade of gray and a sporty white variant, all able to highlight the bronze-colored finish of the engine.
While the XT version, at the top of the V-STROM 1050 range, is inspired by legendary off-road ancestors and also looks at the world of raids, the new MACHI shows the more road side of Suzuki's Sport Enduro Tourer.
Its different attitude is made evident by the presence of elegant ten-spoke light alloy wheels. The rear one has a diameter of 17 inches and the front one from 19 inches, which allow you to tackle any route, from the cobblestones of urban centers to dirt roads.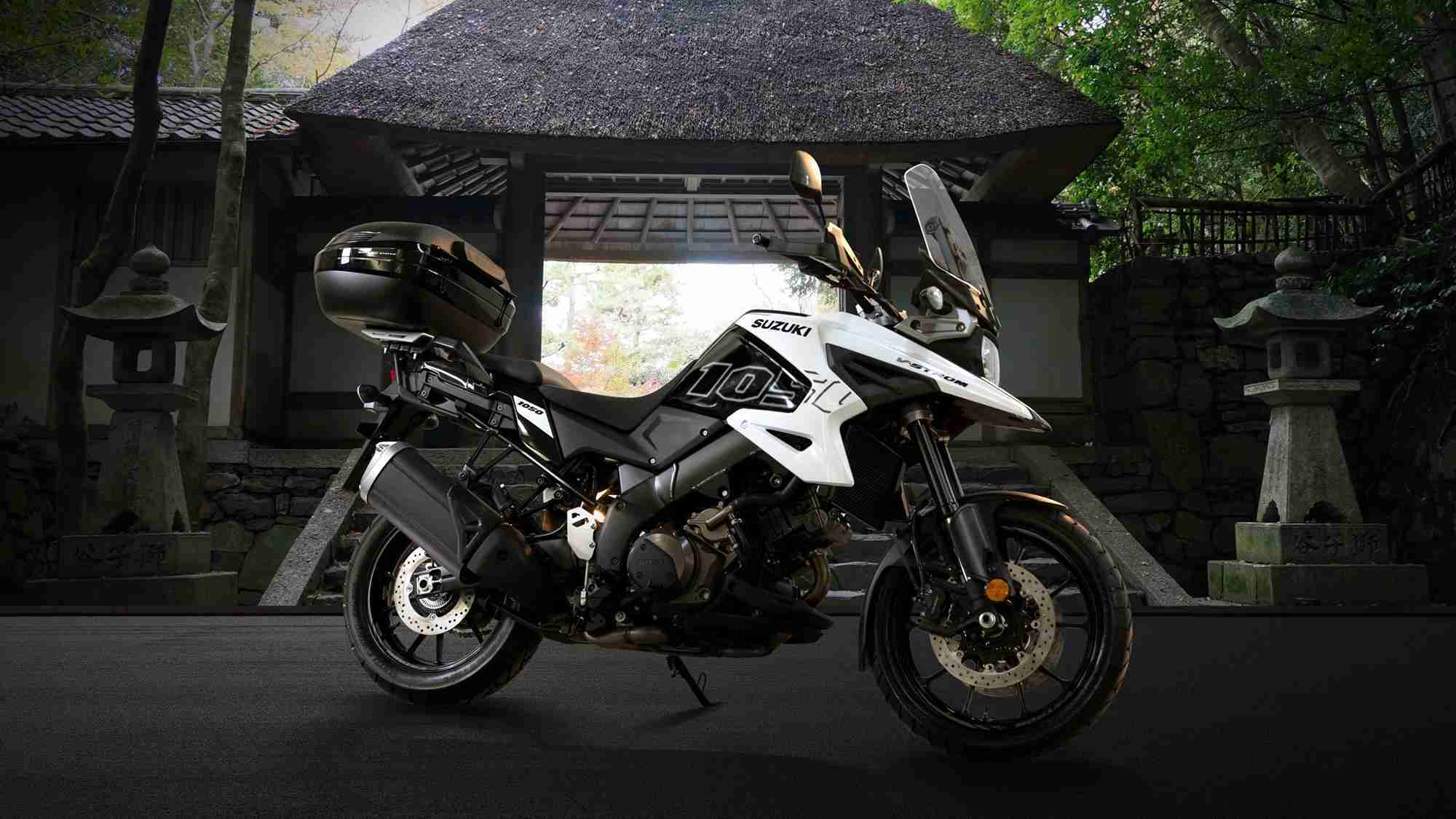 The chassis uses fully adjustable KYB suspensions and a rigid double-beam aluminum frame, which supports a lively Euro 5 V-twin engine capable of over 107 HP.
Through the Suzuki Drive Mode Selector the rider can choose at any time between three different mappings, which correspond to as many delivery curves, for a gentler or more decisive response to each rotation of the Ride-by-wire accelerator.
There are also three intervention levels that can be set for electronic traction control, which can be deactivated if necessary and uses the same phonic wheels as the ABS anti-lock system to monitor the speed of the wheels at all times.
The V-STROM 1050 MACHI also features technologies that make riding easy even in the most difficult situations. The Low RPM Assist regulates, for example, the engine speed at the start or at reduced speed, while the Suzuki Clutch Assist System gives the clutch an anti-hop function, limiting the reactions during decisive downshifts. These devices are useful when moving in congested traffic.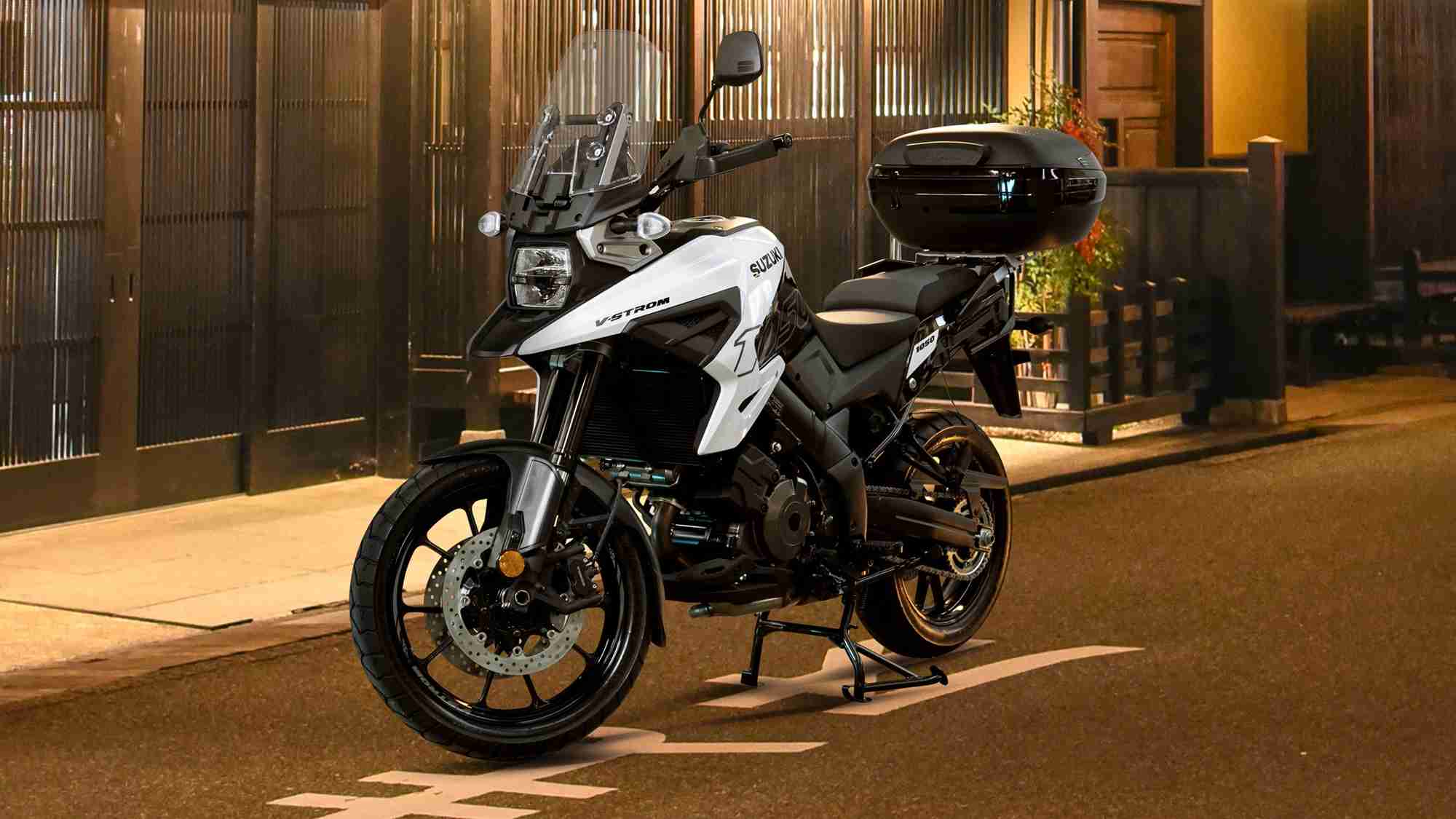 On the highway, the V-STROM 1050 MACHI can instead provide excellent protection from the air thanks to the hand guards and the windshield adjustable in three positions, under which a powerful rectangular LED headlight is mounted.