With social distancing becoming the new norm, Honda 2Wheelers India has now introduced Digital Road Safety Awareness Training initiative – 'Honda Road Safety E-Gurukul' across India.
Since its start in May' 20, Honda's digital road safety campaign has now spread to 50 cities across 19 States and U.Ts. Creating more awareness on road safety, Honda has digitally educated over 23,000 people including 8,500 kids of 230 schools, 43 colleges & 137 corporate offices spread across India.
Honda's road safety instructors are utilizing the age appropriate Road Safety Learning Programs to enhance the retention of Road Safety awareness among all age groups through digital training programs. These training programs explain about the importance of safe riding etiquette's, safety gears, road rules, traffic signs through an engaging mix of theory, fun videos, case studies etc. The 45-60 minutes long interactive video session is conducted daily on multiple digital platforms. Each session is followed by a Question &Answer session for resolving queries on various topics.
Honda's Digital Road Safety Awareness Training follows a 3-pronged approach: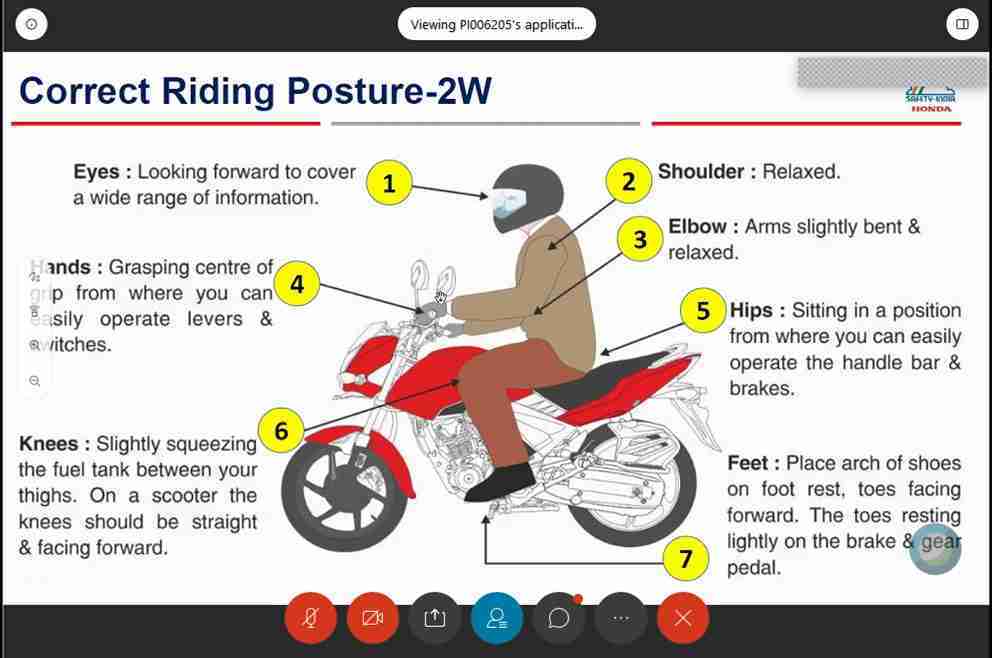 For School Kids: Multiple learning modules for school kids as per different age groups. These modules aim to make kids aware about the traffic rules they need to abide by; be it while walking or riding a bicycle on road, commuting in school bus or accompanying their parents on a two-wheeler or in a car.
For Young College Students: Many college students being new or future riders, their training program focuses on safe riding habits & road safety norms crucial to make them better riders/drivers. It includes topics like importance of riding gears, correct riding posture and riding in different conditions etc.
For corporate employees: The focus is on how to adopt safe riding as a habit by understanding the correct way of riding, vehicle maintenance and road usage rules etc.
Honda's CSR commitment towards Road Safety: As a socially responsible corporate, Honda 2Wheelers India has spread road safety awareness to more than 34 lac people of all age groups through its 14 Traffic Training Parks, 4 Safety Driving Education Centers and regular activities for schools, colleges, corporate & societies.
Speaking on this latest initiative, Mr. Prabhu Nagaraj, Senior Vice President – Brand & Communications, Honda Motorcycle and Scooter India Pvt. Ltd. said, "Road safety is a matter of grave concern and Honda has been committed to spread road safety awareness in India. Being a socially responsible corporate, we are now actively reaching out to citizens digitally for effective spread of road safety awareness to all age groups. Together, with the support of civil society, Honda is making all efforts to ensure that Indians are safer on roads as India continues to unlock further in the times to come."