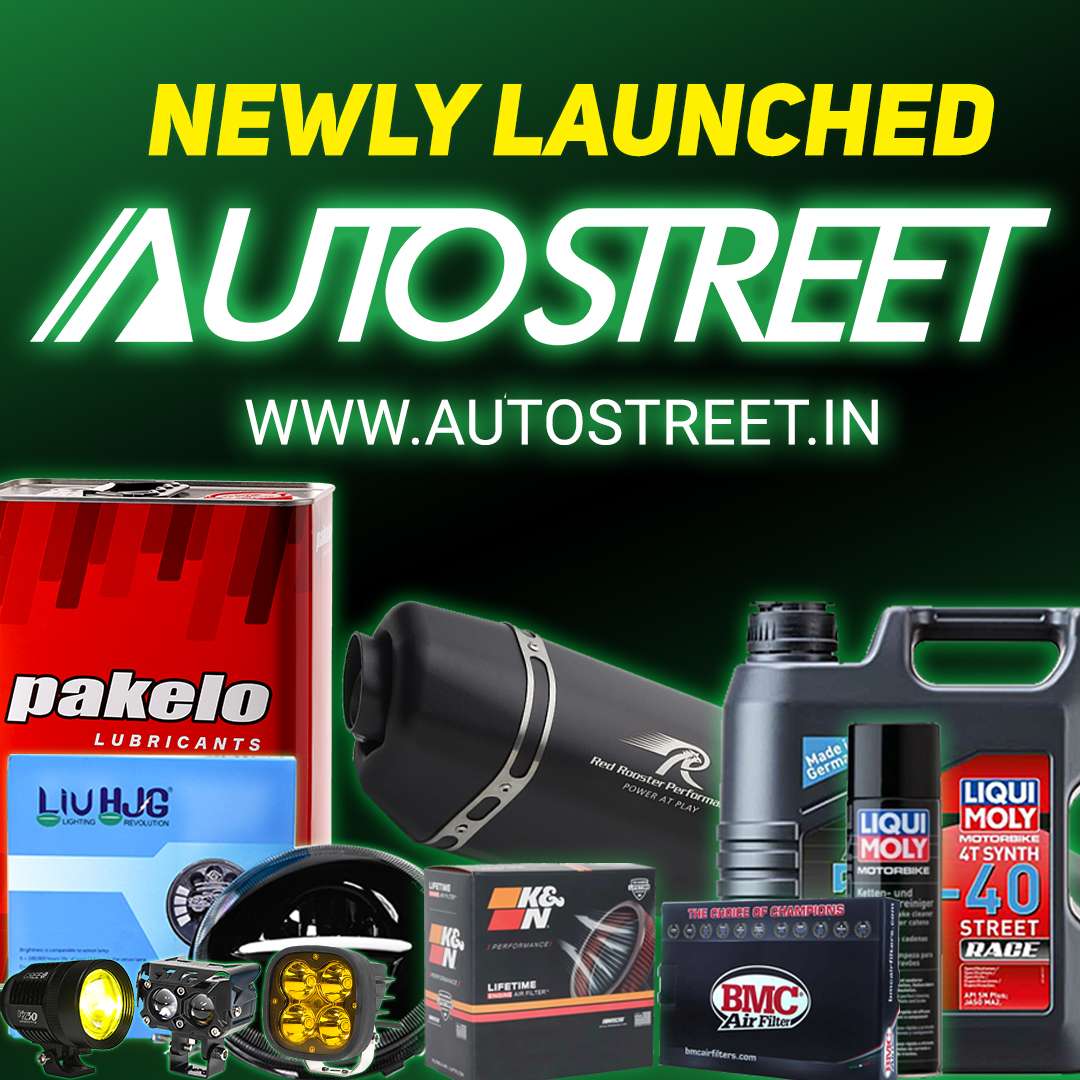 TVS Motor Company has made history today by merging its commitment to sustainable mobility solutions with TVS Racing. The result is the launch of India's inaugural electric two-wheeler racing championship. This groundbreaking move represents a significant advancement in motorsports and solidifies TVS Motor Company's dedication to sustainable mobility. This move positions the company as the first Indian manufacturer to enter the realm of electric motorcycle racing.
Amidst the global surge in electric vehicle adoption, TVS Motor Company has taken a bold step by introducing the TVS Racing Electric One Make Championship (e-OMC). This exclusive format is designed for racing on electric TVS Apache RTE race motorcycles, which were specifically developed for this championship. TVS Motor Company has a track record of leading the charge in transforming mobility through innovation and sustainable solutions, and it also holds a prominent position in the Indian motorsports scene through TVS Racing, which boasts a rich racing heritage spanning over four decades.
Sudarshan Venu, Managing Director of TVS Motor Company, stated, "TVS Motor has been at the forefront of racing ever since we established India's first factory racing team. TVS Racing has played a pivotal role in making motorsports appealing and accessible to enthusiasts nationwide. Many of the technologies we pioneered in our racing machines have found their way into our production vehicles, aligning with our 'track to road' philosophy. In line with our vision of providing exciting and sustainable mobility solutions, we are excited to announce the debut of India's first-ever electric two-wheeler racing championship. The TVS Racing e-OMC will not only set new standards in the racing segment but also showcase the potential of electric vehicles in delivering thrilling racing experiences for the world to witness."
Vimal Sumbly, Head of Business – Premium at TVS Motor Company, added, "TVS Racing takes immense pride in providing a platform for racers to refine and exhibit their skills while pursuing their passion for racing. We have been pioneers in the segment, from introducing the TVS OMC in India in 1994 and expanding it to include women's and rookie classes to being the first Indian manufacturer to participate in the Asia One Make Championship and the Dakar Rally. With the TVS Racing e-OMC, we are taking a monumental step in redefining the future of racing."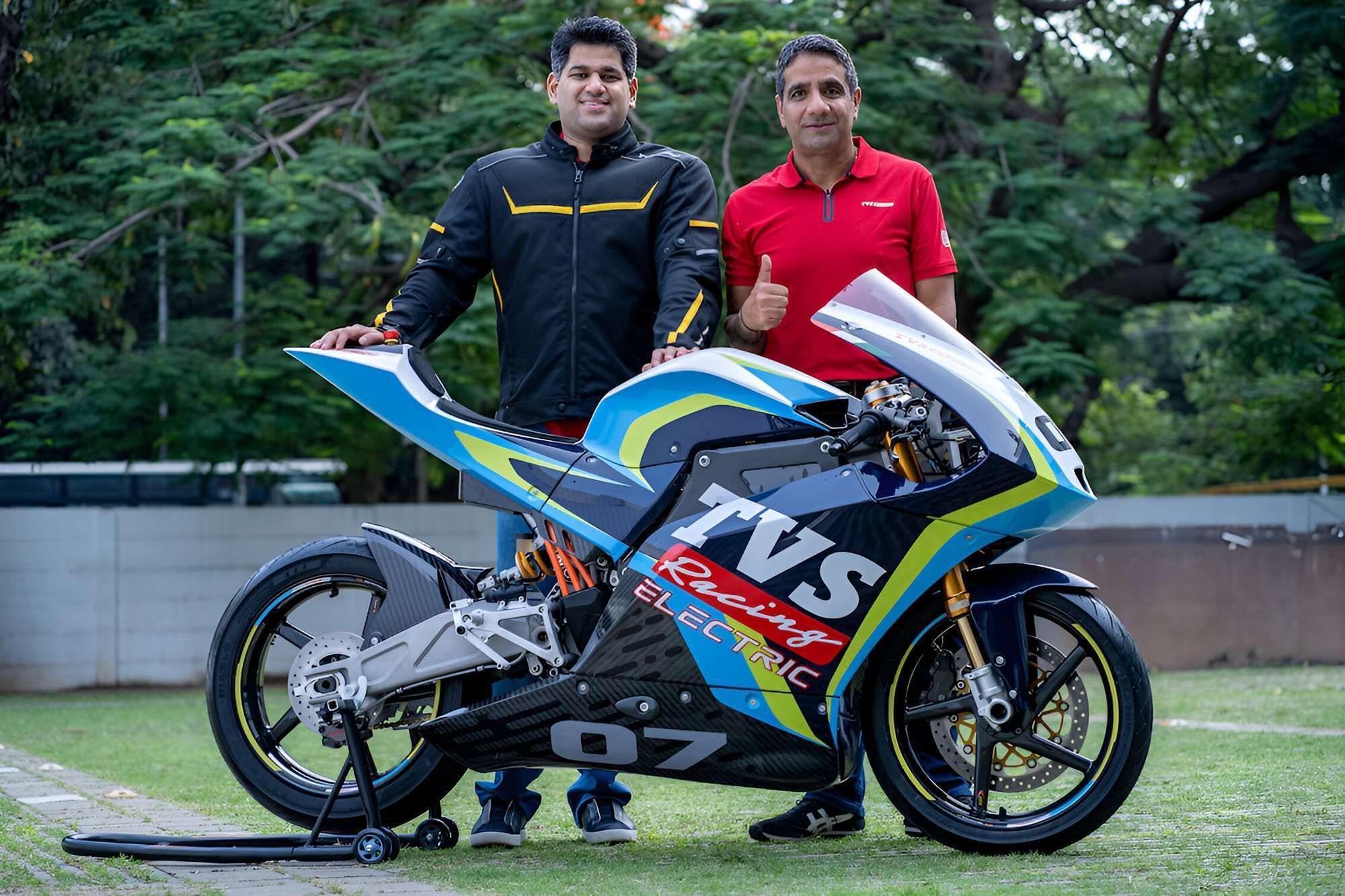 Key highlights of the championship include
The TVS Racing e-OMC will make its debut at the 4th round of the Indian National Motorcycle Road Racing Championship (INMRC).
The first round of the championship will feature eight carefully selected riders.
Participants will ride the specially developed TVS Apache RTE race motorcycles for this championship.
Key highlights of the TVS Apache RTE race motorcycle
The highest power-to-weight ratio in its class, equipped with a liquid-cooled motor and a high-efficiency liquid-cooled motor controller.
A high-power cells battery pack with advanced chemistry.
A carbon fiber battery case that also serves as a stressed member of the chassis.
A custom-built advanced Battery Management System with race-specific algorithms for advanced configuration controls and enhanced safety.
Single reduction, with the motor spindle connected to the rear wheel through sprockets and a roller chain.
Ohlins bespoke front and rear suspension.
A Brembo brake system with a 320mm front disc, calipers, and master cylinder.
Carbon fiber front and rear wheels.
Pirelli Super Corsa tires.
Carbon fiber fairing with the industry's lowest coefficient of drag, featuring a unique livery that combines TVS Racing Factory colors with sustainability-inspired graphics.