TVS Racing Performance Gear has introduced a new series of advanced Bluetooth communication gadgets, namely S10X and S20X, designed to enhance connectivity during group riding. Moreover, the company has also launched the TVS CONNECT 2.0 application that offers various community engagement features to the Apache Owners Group (AOG) and TVS RONIN CuLT customers.
TVS Smart Xonnect Bluetooth intercom key features
JBL powered
16 hour charge
1.2 km range
IP 67
S10X – 8,400 INR
S20X – 10,999 INR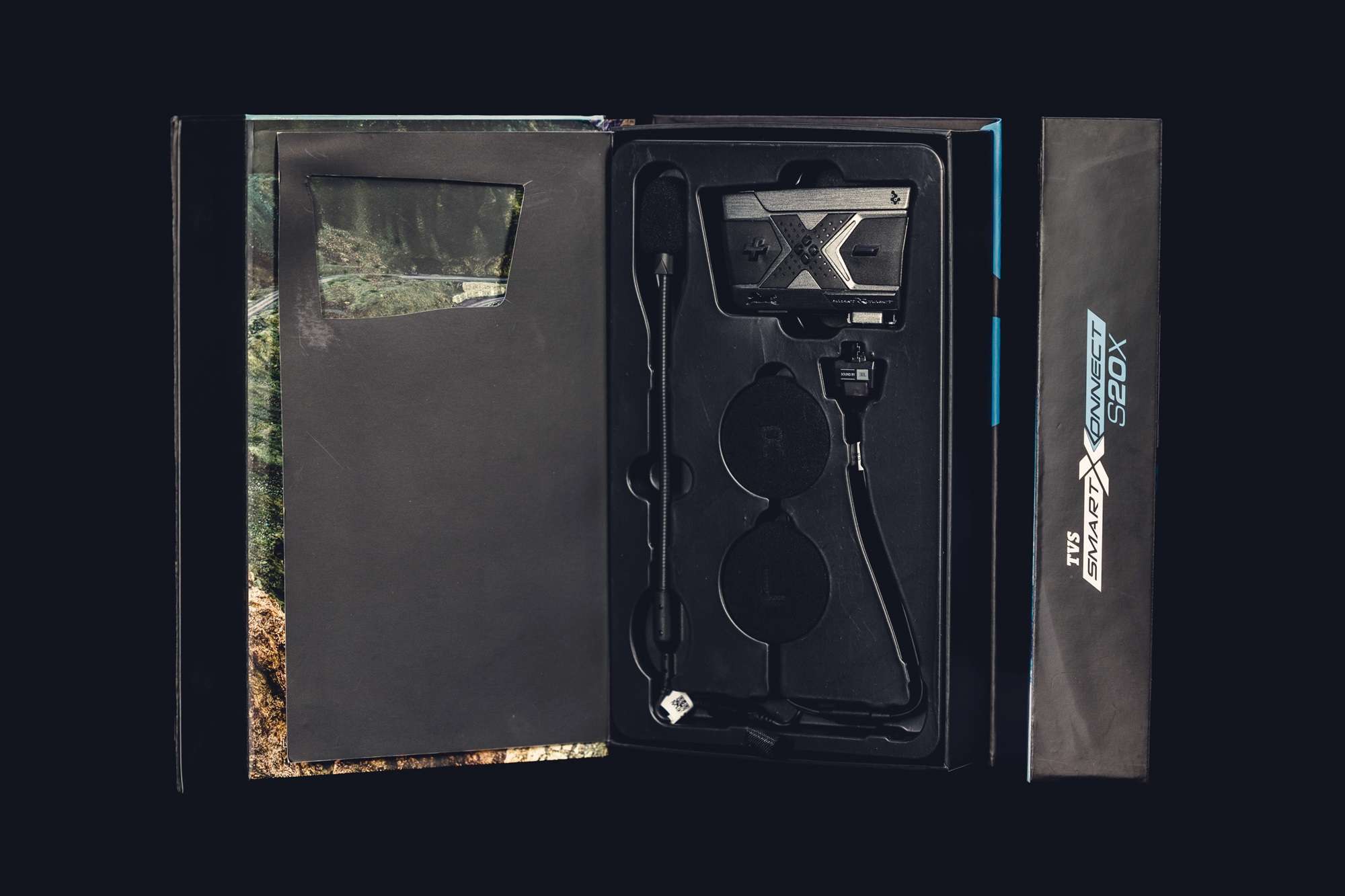 The S10X and S20X provide uninterrupted communication for community riders during group riding. These cutting-edge devices are stylish and designed to cater to the specific needs of new-gen riders. With features such as Siri and Google Voice Assistant, Mesh Intercom for up to 20 riders, water resistance up to IP67 certification, audio weave intercom with music, and advanced audio quality by JBL, these devices are perfect for riders who want to stay connected while riding.
The company has announced the beta sign-up program for Motosoul bikers, which offers exclusive rewards for the upcoming customer app upgrade, TVS CONNECT 2.0. The digital platform will enhance the travel experience for Apache Owners Group (AOG) community and TVS RONIN CuLT riders. The app will function as a SOCIAL TRAVEL COMMERCE platform, including features such as social networking with peer riders and groups, forums and conversation capabilities, brand curated and user-created riding routes and events, and a loyalty and reward program that rewards users with TRIPCOINS, which can be redeemed for various products and services.