TORK Motors has opened its Experience Zone in Bengaluru, marking its entry into the state of Karnataka. Situated in 5th block, Jayanagar, this 3S facility will serve as the hub for the brand's KRATOS-R motorcycle, offering sales and after-sales services to customers in the region. The newly established facility aims to cater to existing and potential customers in and around Bengaluru, helping TORK Motors establish a strong presence in Karnataka. Visitors will have the opportunity to closely experience the KRATOS-R, India's pioneering electric motorcycle, through extensive test rides.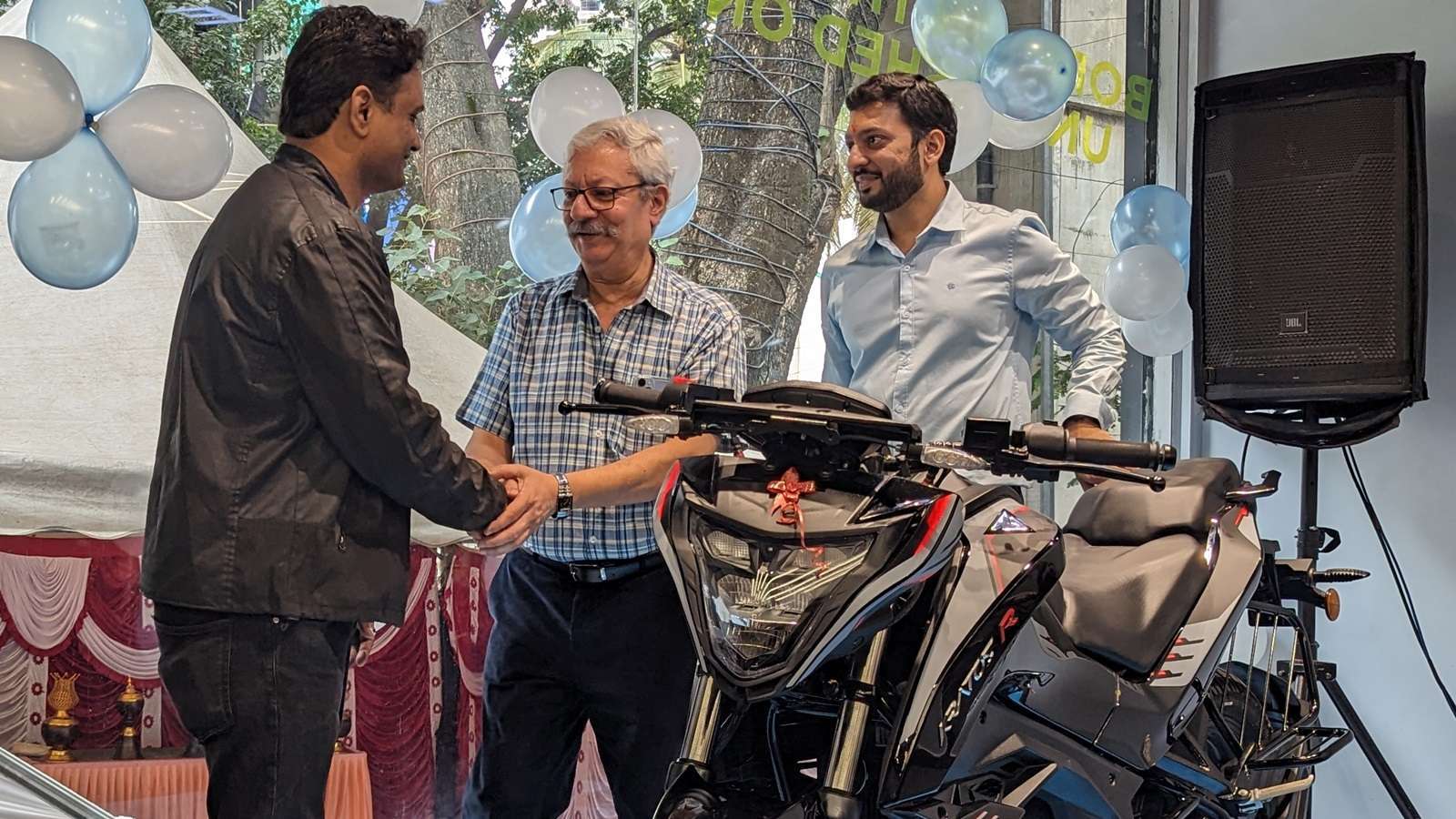 The TORK KRATOS-R is set to make a strong impression on the city streets. Since its launch, it has been a trendsetter, offering striking design, powerful performance, and a capable chassis. As a premium commuter motorcycle, it delivers excellent performance and handling while drawing attention with its sporty appearance.
Kapil Shelke, Founder & CEO of TORK Motors, expressed his delight at the opening of the Experience Zone in Bengaluru. He emphasized the significance of the city as a major tech hub and a place with a vibrant motorcycling community, making it a crucial market for the brand. The KRATOS-R, being entirely designed and developed in India for Indian motorcyclists, embodies the spirit of the city. It aims to make the thrill of electric motorcycling accessible to a wide range of riders, boasting cutting-edge technology, exhilarating performance, and an attractive price point. The motorcycle is expected to captivate both technology enthusiasts and motorcycle lovers in the city.
On the technological front, the motorcycle features a 4.0 kWh Li-ion battery pack (IP 67 rated) powering a 9kW 'Axial Flux' motor, which has recently been patented. This setup enables the motorcycle to generate a peak torque of 38Nm at an impressive 96% efficiency. The KRATOS-R offers three ride modes – Eco, City, and Sport – allowing riders to harness its potential according to their riding preferences. The motorcycle can travel up to 180 km in Eco mode and reach a top speed of 105 km/h in Sport mode. Additionally, it includes a Reverse mode for added rider convenience.
Earlier this year, the KRATOS-R underwent significant enhancements, featuring a completely black motor and battery pack, stylish decals for improved appeal, and a fast-charging port. It is available in five trendy colors.
To make the KRATOS-R accessible to a broader audience, TORK Motors has partnered with leading financial institutions, offering EMI options starting as low as INR 2,999 per month. Existing customers can also upgrade their current motorcycles by paying the price difference. Consumers interested in the KRATOS-R can conveniently book it online through the company's official website at www.booking.torkmotors.com.
Since its launch, the indigenously developed electric motorcycle has garnered a tremendous response with numerous bookings, and TORK Motors aims to sustain this momentum in Bengaluru.