TORK Motors has officially opened its inaugural Experience Zone in Jaipur, signaling its entry into the state of Rajasthan. Situated at G1-G4, Gitanjali Towers, Ajmer Road, Sodala, this comprehensive facility offers sales and after-sales services for the brand's KRATOS-R motorcycle, providing an opportunity for customers in the region to explore and experience India's first electric motorcycle through test rides.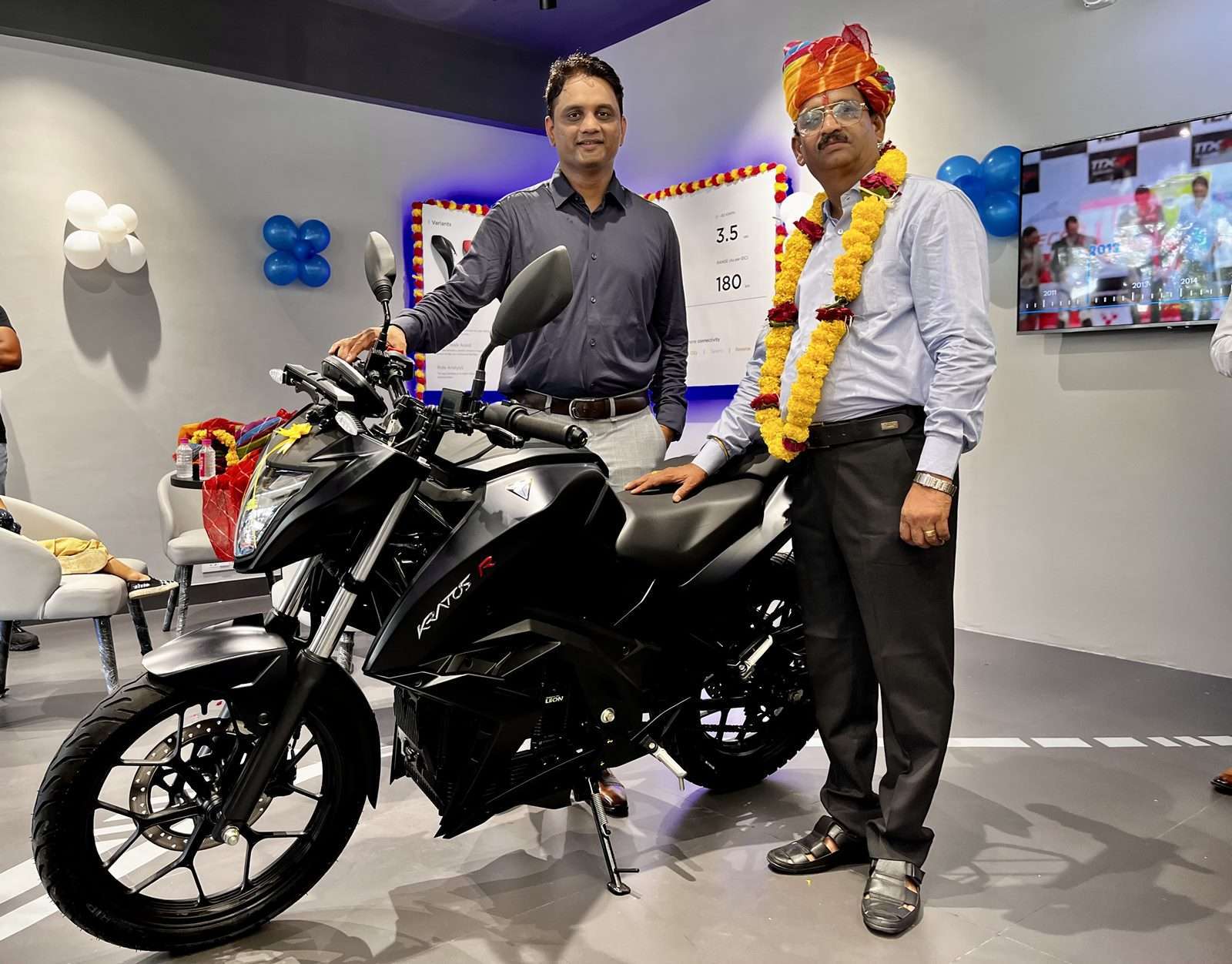 This strategic move aims to engage and cater to both existing and potential customers in Jaipur, while also establishing TORK Motors' presence in Rajasthan. The company aims to leverage the opportunities provided by the state's Rajasthan Electric Vehicle Policy (REVP) and fulfill the increasing demand for electric two-wheelers in the region. Kapil Shelke, the Founder & CEO of TORK Motors, sees this Experience Zone as a significant milestone in their network expansion strategy and envisions promoting sustainable mobility and the excitement of electric motorcycling in Rajasthan, inviting more enthusiasts to join the TORK community.
TORK Motors launched its flagship motorcycle, KRATOS-R, in January 2022, and it has received an overwhelming response with numerous bookings since then. At the Auto Expo held earlier in the year, the brand introduced an updated version of the KRATOS-R, featuring notable enhancements such as a black motor and battery pack, stylish decals for improved aesthetics, and a fast-charging port. The motorcycle is available in five trendy colors, including the new Jet black with grey hues. To make the KRATOS-R accessible to a wider audience, TORK Motors collaborated with leading financial organizations, offering EMI options starting as low as INR 2,999/- per month.
Furthermore, existing customers have the option to upgrade their current motorcycles by paying a differential amount. Prospective buyers can book their KRATOS-R online by visiting TORK Motors' official website at www.booking.torkmotors.com.