The third edition of the Art Of Motorcycling campaign by Royal Enfield has come to a close. The campaign aimed to bring together artists and motorcycling enthusiasts to share their love for motorcycling. This year's campaign saw a record-breaking number of over 54,000 registrations, with 70% of participants from Tier 2 and 3 cities and 90% from outside Royal Enfield's riding community. Participants, including artists, creators, students, and motorcycling enthusiasts, contributed unique illustrations to the campaign, which aimed to take the love of motorcycling to a wider audience.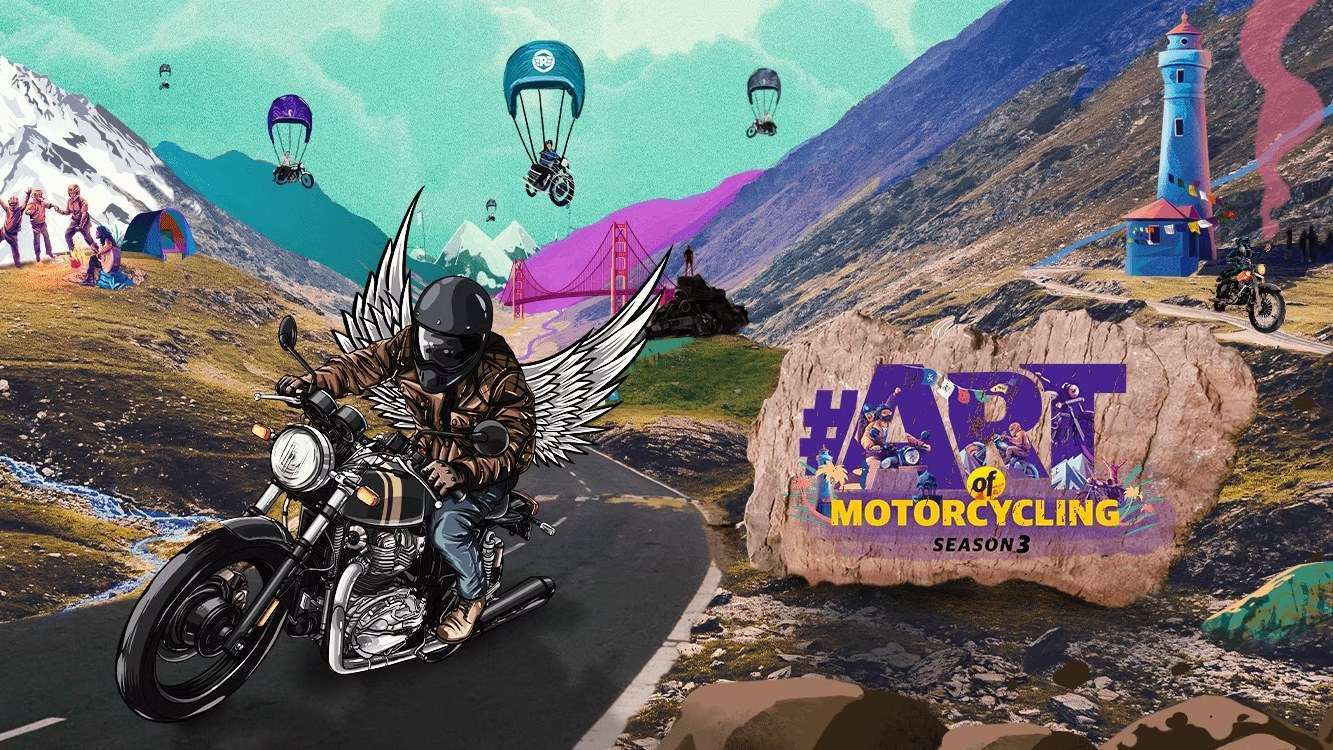 As part of the campaign, Royal Enfield created augmented reality-powered murals across popular art districts of Mumbai, Delhi, Chennai, and Tier 2 cities. These murals were part of the brand's Art on Street Initiative, which aimed to promote its exploration and motorcycling ethos.
Mohit Dhar Jayal, Chief Brand Officer at Royal Enfield, said, "The Art Of Motorcycling was designed to be a platform for artists and motorcycling enthusiasts. Three seasons down, it has evolved into a tremendous showcase of creative energy. This season has seen a record number of registrations and entries received, which indicates the huge future potential of this program. Royal Enfield has always been a canvas for self-expression, and The Art of Motorcycling is a great example of this community-driven phenomenon."
The winners were selected by a jury consisting of popular artist and typographist Hanif Kureshi, a multidisciplinary autodidact visual artist Santanu Hazarika, and design stalwart, sculptor, and Head of Industrial Design at Royal Enfield, S. Sivakumar.