Revolt Motors has unveiled the exclusive Stealth RV400 Electric Motorcycle as part of its celebratory launch coinciding with the company's 6th anniversary. The much-anticipated Limited Edition RV400, showcased in the captivating Stealth Black hue, reimagines conventional aesthetics and amplifies the exhilaration of electric riding for enthusiasts nationwide.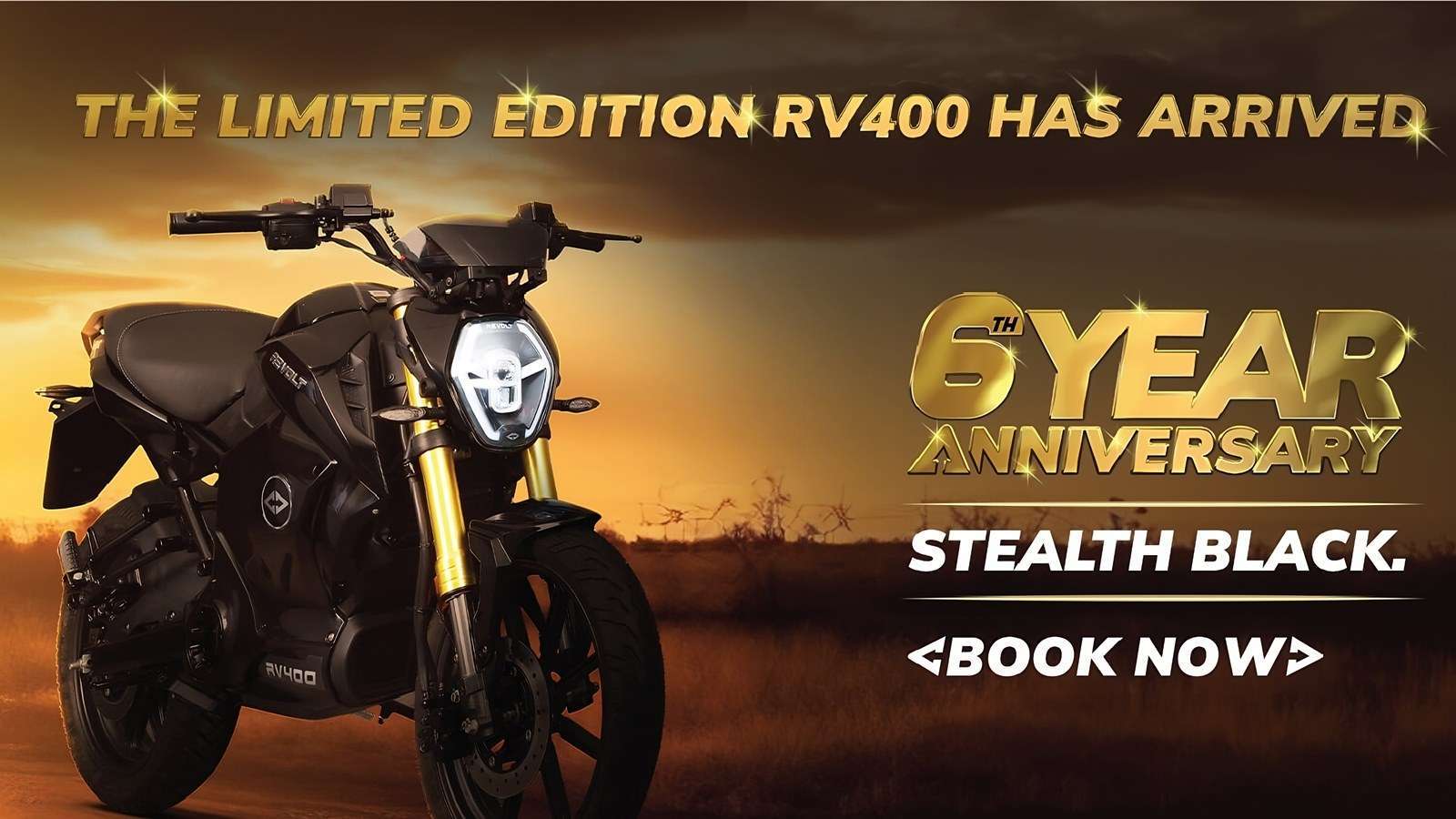 The Limited Edition model boasts striking, high-end golden inverted front forks, complemented by a sporty yellow monoshock. The exclusive Stealth Black variant is further distinguished by matching black alloy wheels, swing arm, handlebars, and rear grip. These unique elements synergize to enhance the motorcycle's unparalleled visual allure, reaffirming Revolt Motors' unwavering commitment to pioneering design and flair.
Enthusiasts and forward-thinkers eager to embrace the future of electric riding can secure their Limited Edition RV400 in Stealth Black by visiting the official Revolt Motors website or authorized dealerships. Given the anticipated substantial demand for this exceptional variant, prospective buyers are advised to promptly secure their reservations.
Revolt Motors' unwavering commitment to innovation, style, and sustainability continues to steer the progression of electric mobility in India. The launch of the Limited Edition RV400 in the captivating Stealth Black tone exemplifies a momentous leap in this journey, inviting riders to embrace a heightened realm of sophistication and performance.