Bajaj has launched the all-new Pulsar N150 in the Indian market priced at ₹ 1,18,182 ex-showroom (Karnataka). This addition to the expanding Pulsar lineup marks a significant milestone, as the brand has witnessed a series of sensational launches in the past 18 months, including the groundbreaking Pulsar N250 and the immensely successful Pulsar N160. With the introduction of the Pulsar N150, the largest-selling sports bike family in India welcomes a worthy newcomer, poised not only to retain its existing fan base but also to attract a multitude of new enthusiasts.
The design philosophy of the Pulsar N150 showcases dynamic and lively character lines, more compact proportions, and contemporary aerodynamic elements. The muscular fuel tank contrasts elegantly with a streamlined, stylish midsection that extends to a contoured stepped seat, creating an attention-grabbing profile. The bike features a sporty underbelly exhaust system that emits an authoritative growl at higher RPMs. Floating body panels, such as the belly pan, front fairing, and front fender, complete the imposing appearance.
Sarang Kanade, President of Motorcycles at Bajaj Auto, commented, "Two decades ago, we introduced the first 150cc Pulsar motorcycle, which revolutionized the entry-level sport biking segment and has maintained its status as India's top-selling 150cc motorcycle ever since. With the N150, the Pulsar returns in its most dominant and striking form. Its aggressive design, industry-leading features, outstanding on-road performance, and an exceptionally attractive price point make it a valuable addition to the Pulsar family. Our objective is to make the joy of riding accessible to all, and this new motorcycle is a testament to that mission."
Performance-wise, the new Bajaj Pulsar N150 is a powerhouse on two wheels, boasting an impressive peak power output of 14.5 PS and a torque of 13.5 Nm. Its broad torque band sets it apart, providing ample torque across the entire RPM range, from low to high. Riders can enjoy thrilling performance and effortless maneuverability in various riding scenarios. In terms of safety, the Pulsar N150 excels with its single-channel ABS, ensuring superior braking control and traction, enabling riders to confidently navigate challenging roads. Balancing power, precision, and safety, the Pulsar N150 elevates the riding experience to new heights.
Innovation and performance take center stage with the new Bajaj Pulsar N150, setting new standards in both style and functionality. The motorcycle boasts cutting-edge features, including a meticulously engineered mono-shock suspension for superior handling, a sporty underbelly exhaust that not only enhances aesthetics but also performance, and a segment-first LED projector headlamp that lights up the path ahead. The wider 120 cross-section rear tire ensures impeccable grip and stability, instilling riders with the confidence to conquer any road.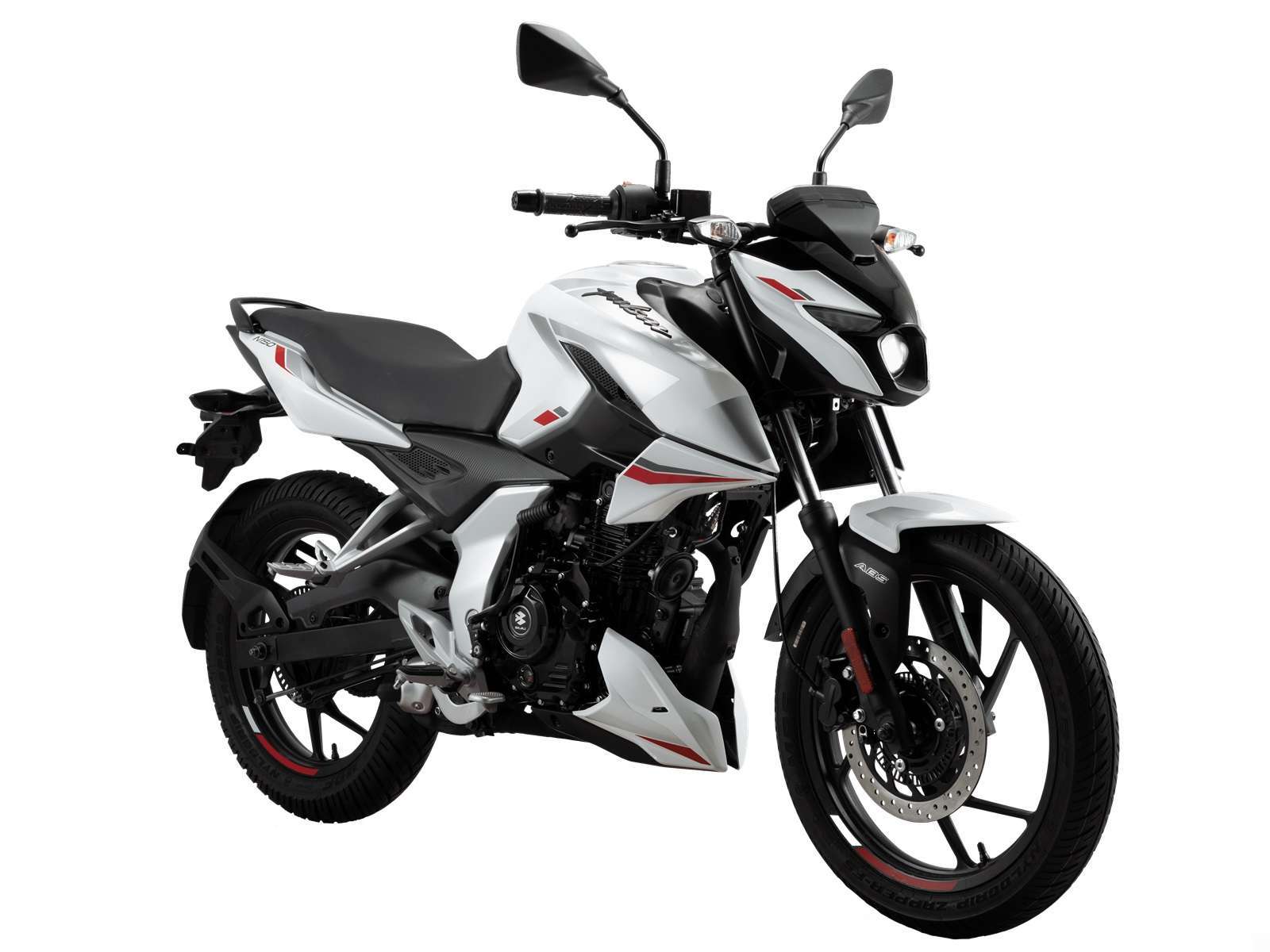 The Pulsar N150 is a masterpiece of craftsmanship, featuring a graphic scheme inspired by the themes of "surgical precision" and "contrasting finishes," with striking color accents. It serves as a visual spectacle that not only turns heads but also establishes a new benchmark in motorcycle aesthetics.
With its array of exciting features and heightened refinement, the Pulsar N150 adds momentum to the brand, promising to attract new enthusiasts to the Pulsar family through its exceptional style and performance, redefining the essence of passionate and precise riding.