Ola Electric has revealed the first installment of its #EndICEAge campaign during its annual Customer Day event at the Ola Future Factory in Krishnagiri, Tamil Nadu. The event showcased the company's resolute vision to establish India as a global leader in automotive electrification.
Founder and CEO of Ola Electric, Bhavish Aggarwal, stated, "In the past couple of years, Ola has positioned itself as a pioneer in India's transition to electric vehicles in the 2-wheeler segment. I'm proud of our accomplishments and grateful for the support of the Ola community. We are working swiftly and with a clear objective to strengthen India's leadership in electrification. By developing key technologies in-house and embracing economies of scale, localized supply chains, and manufacturing engineering, we aim to achieve price parity between internal combustion engine (ICE) and electric vehicles (EVs). The Gen 2 platform exemplifies this commitment. With our latest scooter offerings, including the S1 Pro, S1 X portfolio, and recently launched S1 Air, I'm confident that customers will no longer find a reason to opt for ICE products."
Aggarwal also unveiled Ola's global debut of electric motorcycles, set to be introduced by the end of 2024. These motorcycles, designed and developed in-house, mark Ola's entry into the future of motorcycling.
Diverse Scooter Range
Flagship S1 Pro Gen 2
Ola Electric's flagship product, the S1 Pro, has undergone a comprehensive engineering transformation as it now rests on the advanced Gen-2 platform. Priced at INR 1,47,499, the scooter boasts a redesigned battery unit, powertrain, electrical and electronic system, reimagined frame and suspension, and a potent mid-drive motor with a peak power of 11kW. These enhancements have made the S1 Pro 6 kilograms lighter, resulting in an extended range of 195 km and a remarkable top speed of 120 km/h. Accelerating from 0 to 40 km/h takes only 2.6 seconds. Similar to the S1 Air and S1X models, it features a flat floorboard, a twin-fork front suspension, and a monoshock rear suspension for an enhanced riding experience. The purchasing window for the S1 Pro Gen 2 is now open, allowing customers to visit nearby Ola Experience Centers or book the Pro via the Ola app. Deliveries commence in mid-September.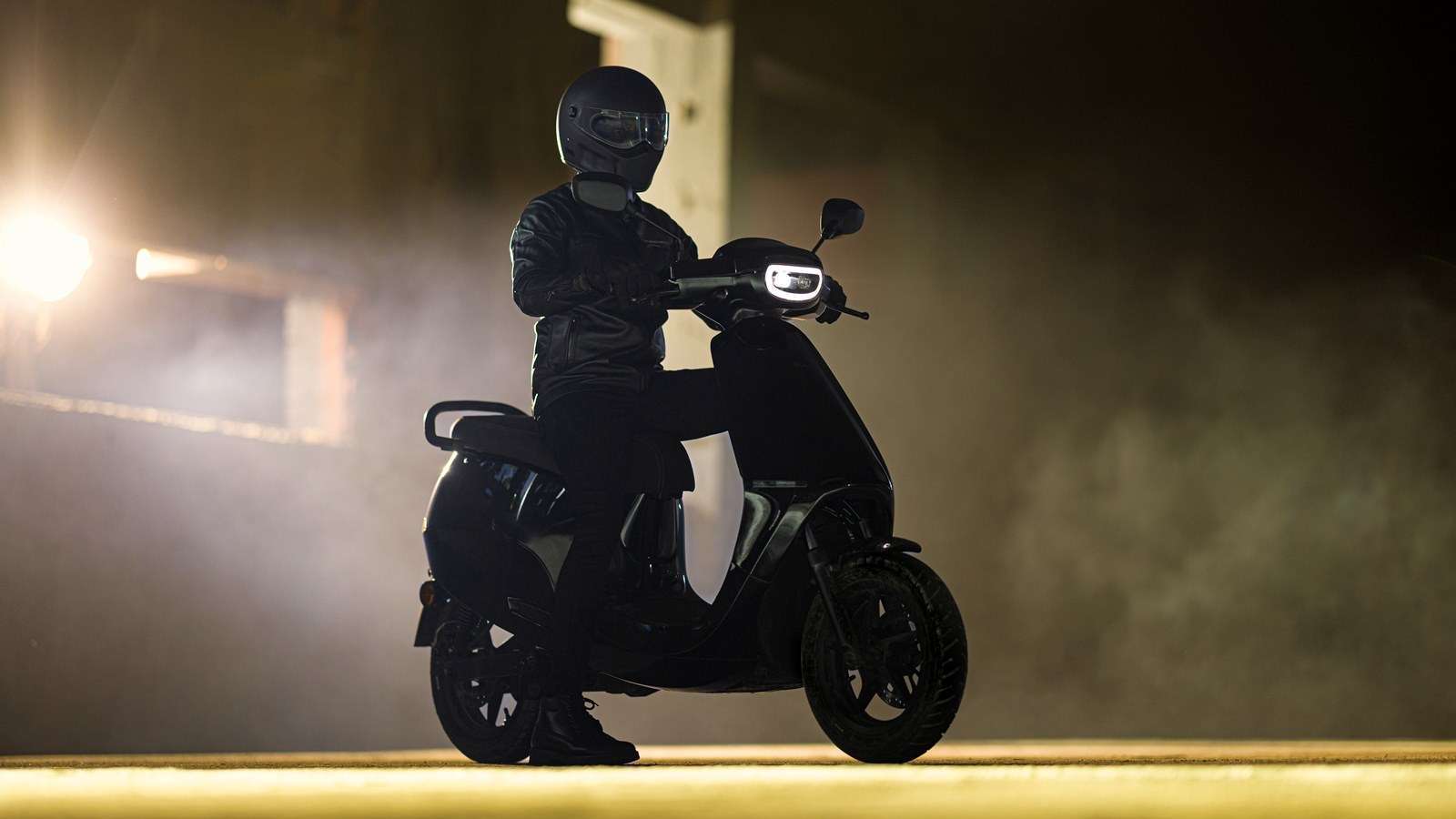 OLA S1 Air
The innovative S1 Air is a product of the second generation that has evolved through years of research, insights gained, and customer input from the originals S1s'. It encompasses the identical state-of-the-art technology and design components found in the flagship S1 Pro, but with an exceptionally attractive initial price of INR 1,09,999 (valid until August 15), after which it will be priced at INR 1,19,999.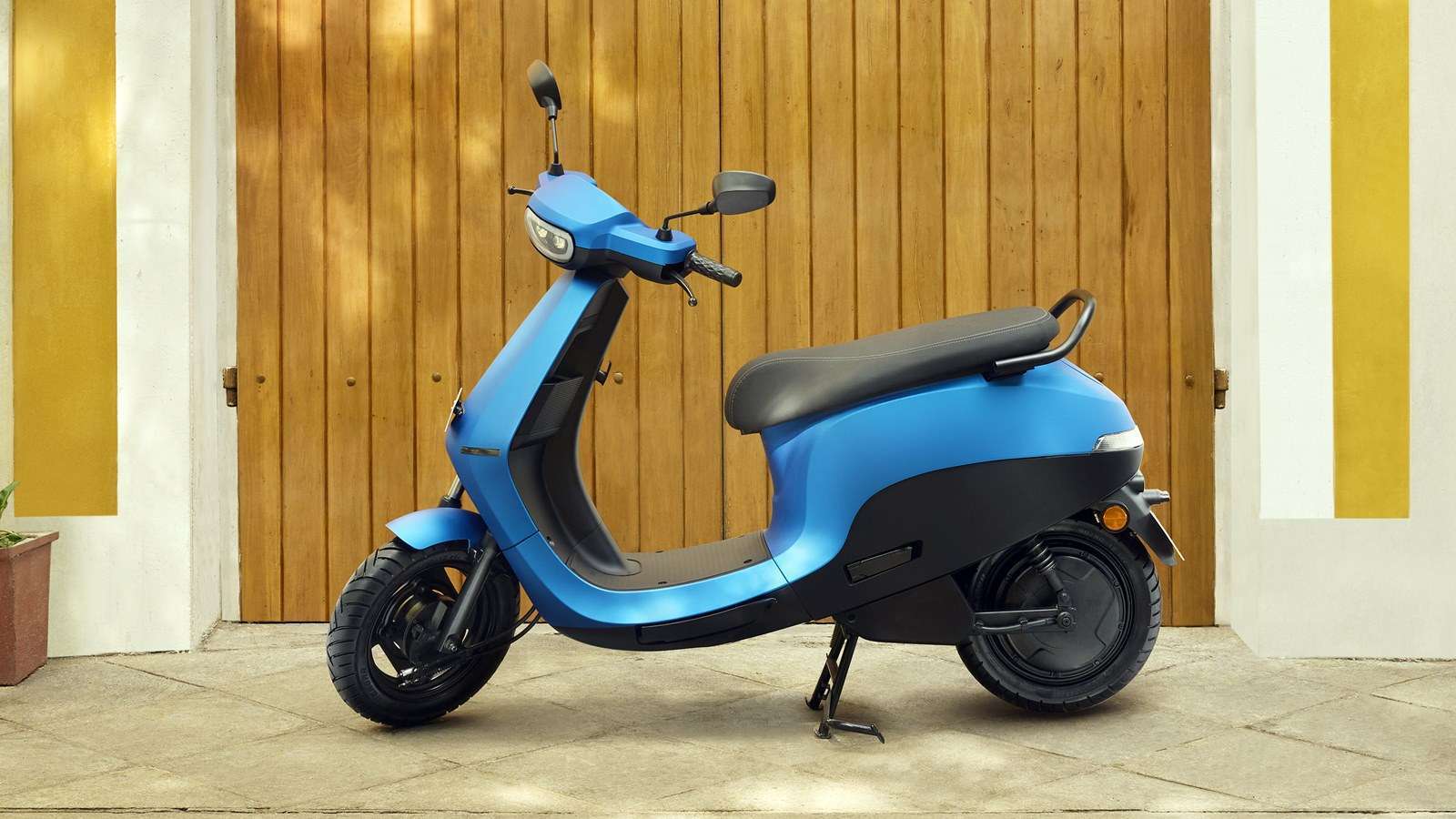 S1 X Portfolio – Redefining the ICE Segment
The S1 X scooter range offers three variants – S1 X+, S1 X (2kWh), and S1 X (3kWh) – catering to diverse rider preferences. Leading the lineup is the S1 X+ equipped with a new 5.0-inch LCD display. For riders seeking a purposeful scooter, the S1 X 3kWh offers the mechanical and performance features of the S1 X+ at a more affordable price point. Breaking the barrier for EV scooters priced under INR 80,000, the S1 X 2kWh contributes to accelerating the #EndICEAge movement in the scooter segment. Designed for intense urban usage, the S1 X 2kWh is positioned as the quintessential Indian scooter for this era.
Both the S1 X+ and S1 X (3kWh) boast a powerful 6kW motor, a 3kWh battery providing a range of 151 km, and a top speed of 90 km/h. The S1 X (2kWh) also incorporates a robust 6kW motor, a 2kWh battery granting a range of 91 km, and a top speed of 85 km/h.
The S1 X+ is now available for purchase at a special introductory price of INR 99,999 until August 21, 2023. Deliveries of the S1 X+ start in mid-September. Pre-reservations for the S1 X (3kWh) and S1 X (2kWh) are open, priced at INR 999 only. These models are offered at introductory prices of INR 89,999 and INR 79,999 respectively until August 21, 2023. Deliveries of the S1 X (3kWh) and S1 X (2kWh) commence in December.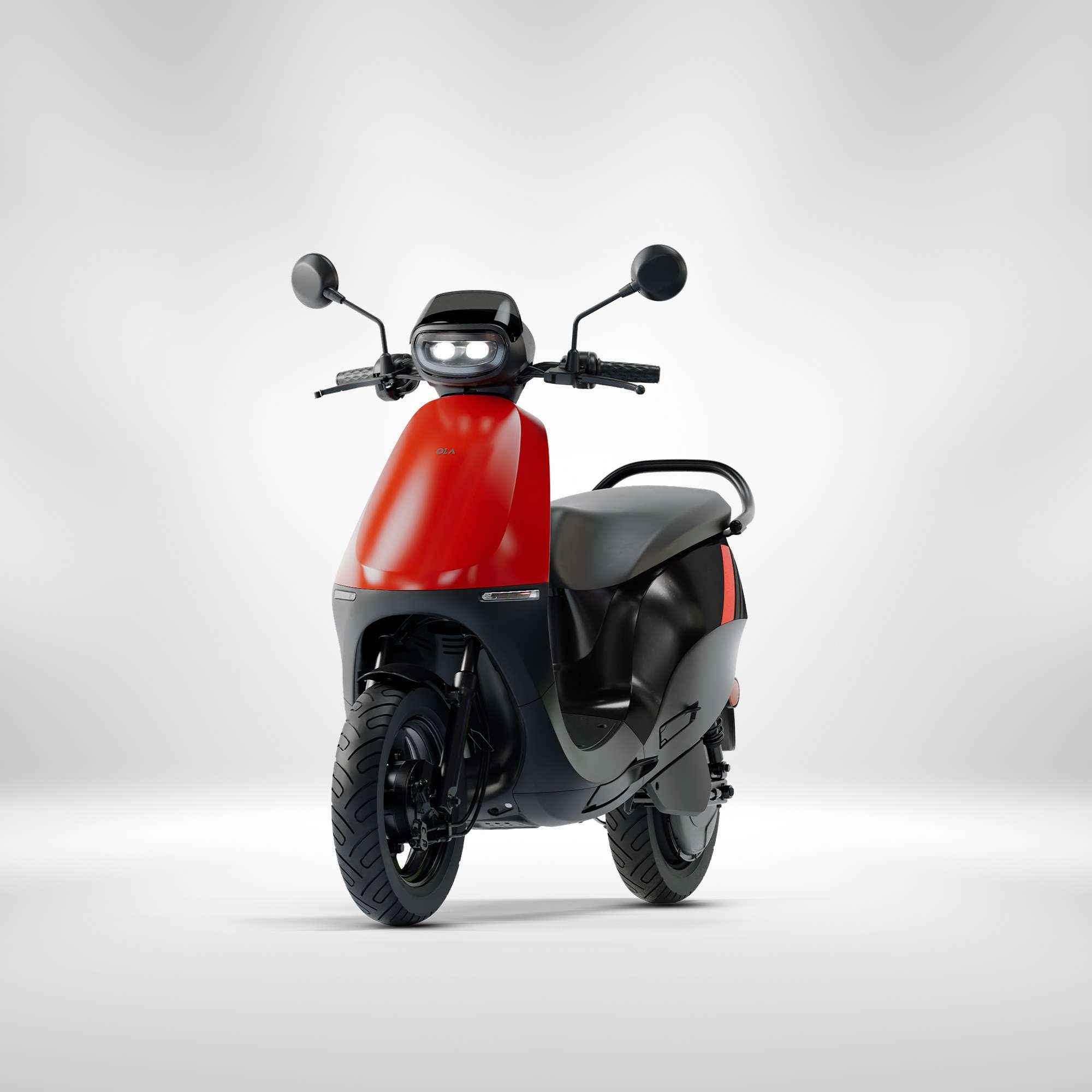 The Future of Motorcycling
At the community day event, Ola introduced its motorcycle portfolio, encompassing four exceptional models – Diamondhead, Adventure, Roadster, and Cruiser. With offerings spanning popular categories, Ola aims to broaden its motorcycle portfolio under each category to cater to diverse consumer preferences and price ranges. Ola's substantial investment in research and development, as well as cell manufacturing, serves as the foundation for its upcoming products. While bike pre-reservations are open, the official launch is anticipated by the close of 2024.
Diamondhead – The Diamondhead stands as Ola's premier motorcycle, characterized by sleek and dynamic design elements that convey perpetual motion. Its minimalist design ensures riders remain immersed in the pure riding experience, exemplified by the discreetly placed main headlamp above the front bumper, enhancing the motorcycle's stealthy, aerodynamic profile.
Adventure – Tailored for thrill-seekers and adrenaline enthusiasts, the Adventure embodies purpose, strength, and stability. Its towering, athletic posture underscores its clarity of purpose, setting it apart in the realm of adventure bikes. The Adventure is designed for conquering uncharted territories, fostering awareness of the surroundings, and establishing a deep connection between the rider and the untaken roads.
Roadster – Deviating from conventional motorcycle design norms, the Roadster presents a deconstructed aesthetic where form follows function. The charger cowling features flowing elements that lend the Roadster an agile, authentic, and focused appearance.
Cruiser – With a relaxed stance and graceful lines, the Cruiser is tailored for leisurely open-road journeys and the accompanying sense of freedom. The motorcycle boasts mature and imposing aesthetics, highlighted by intricate bodywork. The upper body's floating design seamlessly merges with the rear section, imparting a commanding side profile.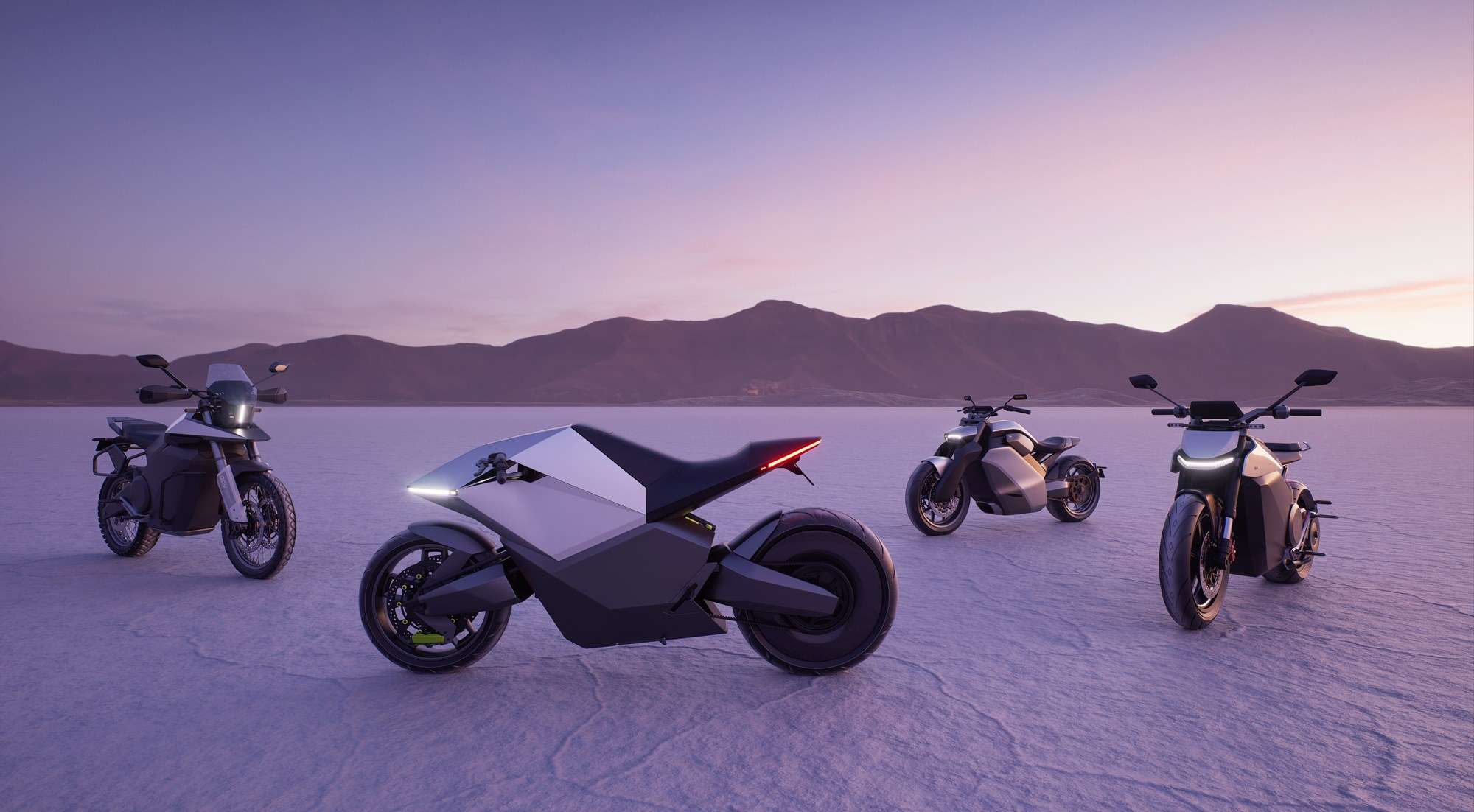 MoveOS 4
Ola introduced the highly anticipated MoveOS4 update, marking a significant advancement in the realm of electric mobility. This update incorporates over 100 enhancements and more than 20 new features, including:
Ola Maps
Hill Descent
Find my scooter
Location push
HC Routing
Megaphone
Concert Mode
Customizable motor sounds
Theft/Tow/Fall detection
Geo and time fencing
Take-me-home lights
Auto turn-off indicators
Ride and Energy Stats
Call Filter
Biometric unlock
Widgets
Dark Mode
Scooter locator
These enhancements in comfort, safety, and convenience will be accessible to all customers via an over-the-air (OTA) update commencing from September 15 (Beta rollout), followed by a comprehensive rollout.
Gigafactory and Cell Manufacturing
At the event, Ola unveiled its inaugural 4680 cell, affirming its ambitious aim to position India as a global hub for electric vehicles. Situated adjacent to the Future Factory in Krishnagiri, Tamil Nadu, Ola's Gigafactory is set to become one of the world's largest cell manufacturing facilities, boasting a capacity of 100 GWh. The Gigafactory is projected to be operational by early next year, with an initial capacity of 5 GWh.
Customer-Centric Approach
Ola Electric extended a special gesture to its community by opening the doors of the Future Factory for its Customer Day event. Over 40,000 customers participated in the celebrations at the Future Factory and Ola's Experience Centers across the country, gaining insights into the company's ambitious plans and upcoming products.
To prioritize customer needs and deliver exceptional service, Ola announced the establishment of 100 dedicated Service Centers nationwide. Additionally, a free service camp was organized across Ola's extensive network of over 500 service centers.
As the leader in the EV 2-wheeler segment over the past year, Ola Electric is expanding its manufacturing capacity to accommodate the increasing demand, targeting a production capacity of 2 million units. The company is also rapidly expanding its offline presence with over 1000 Experience Centers nationwide.