Okaya electric vehicle brand, has added to its "Faast" series of high-performance, range-focused scooters with the release of the latest scooter, the Okaya Faast F3. With its advanced features and safety specifications, the Faast F3 offers a range of 125 Km on a single charge and has a top speed of 70Km, making it suitable for those seeking a reliable and budget-friendly option. The scooter is equipped with a 1200W motor and a peak power output of 2500W, powered by dual Li-ion LFP batteries with switchable technology to prolong battery life. It takes approximately 4-5 hours to fully charge and comes with a 3-year warranty on the battery and motor. The launch of the Faast F3 marks Okaya's goal to provide affordable electric scooters in India and promote the adoption of electric vehicles. In addition to its superior performance, the Faast F3 boasts several unique features such as regenerative braking, reverse and parking modes, and features telescopic front suspensions and hydraulic spring shock absorbers for the rear suspensions.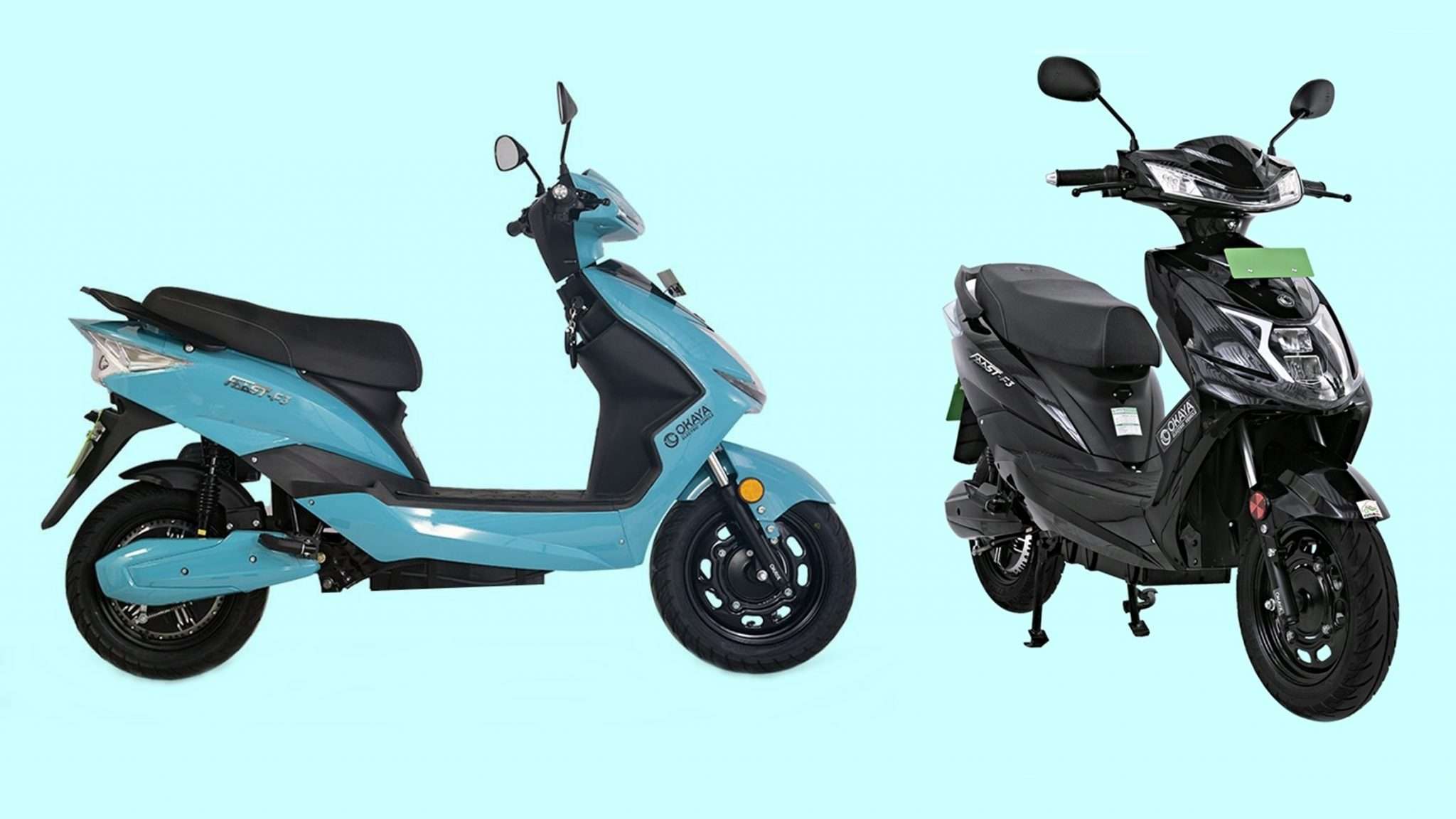 The feature-packed scooter Faast F3 is Priced at 99,999 and will be available in six refreshing colours: Metallic Black, Metallic Cyan, Matte Green, Metallic Grey, Metallic Silver, and Metallic White.
Key Features of the Okaya Faast F3:
Durable and Powerful Battery: The Faast F3 is equipped with a high-capacity Lithium-Ion LFP battery that is both waterproof and dustproof. The two-way radio series provides superior temperature control even in extreme hot and cold environments, offering stable output for longer operating times. Additionally, the battery is covered by a 3-year/30000km warranty.
Extended Range and Convenient Charging: Designed for the on-the-go generation, the Faast F3 boasts a 2500W motor and 3.53 kWh dual batteries with switchable technology to extend battery life. It offers a range of 125 km and a top speed of 70 km/hr, and can be fully charged in just 4-5 hours. The scooter also features three driving modes: Eco, City, and Sports.
Smooth Ride and Improved Performance: The Faast F3 provides a top speed of 70 km/hr, making it ideal for navigating city traffic. It also features 12-inch tubeless tires, telescopic suspension, and spring-loaded hydraulic shock absorbers for a smooth, comfortable ride.
Anti-Theft Measures: In addition to a safe battery and motor, the Faast F3 is equipped with a wheel lock feature, providing peace of mind against theft. If the scooter is pushed or attempted to be stolen while locked, the wheels will automatically lock, making it difficult to steal and ensuring the safety of the scooter.
Speaking at the launch of Faast F3, Mr. Anshul Gupta, Managing Director, Okaya Electric Vehicles said, "Okaya Faast F3 is a revolutionary electric two-wheeler that is introduced to meet the growing demand for top-quality and reliable EVs in India. It is designed to provide a comfortable and safe ride to the users and equipped with the latest technology and features that make it a great choice for those looking to switch to electric mobility. We are confident that the Faast F3 will be a game-changer in the electric two-wheeler market and will help us to further strengthen our presence in the EV space."