Odysse Electric Vehicles has launched VADER, a new electric motorbike. This made-in-India motorcycle is the country's first motorbike to come with a 7-inch android display that can be controlled via an app. The VADER motorbike has a range of 125 km in Eco mode, and its power is managed by the Odysse EV App available on Android. It has an introductory price of INR 1,09,999/- (ex-showroom Ahmedabad).
The VADER electric motorbike comes in five exciting colors – Midnight Blue, Fiery Red, Glossy Black, Venom Green, and Misty Grey. The new engine technology and advanced features make it an ideal choice for riders. It has a 3000 Watts electric motor with a top speed of 85 kmph and a kerb weight of 128 kgs. The electric bike features combi braking system (CBS), 240mm disc brake at the front, and 220mm disc brake on the rear side. For easy charging, the company has included IP67 AIS 156 approved Lithium-ion battery that can be fully charged in 4 hours, ensuring incomparable fast charging, making it highly reliable for daily commuting.
The VADER electric motorbike features a 7-inch Android display, Google Maps navigation, 18 litres of storage space, OTA update, Bluetooth connectivity, and multiple color options. The LED lighting, regenerative braking, and easy-to-use battery management system make it a safe and efficient mode of transport at an affordable price. You can bet on sportsbook websites that this one is going to a game changer in the commuter electric bike market.
Powertrain
Battery
Battery Safety Features
Motor Nominal Power
3.00 KW
Cells
NMC prismatic
Smart BMS with CAN communicationAuto Cut-off and User-Alert in case of over-heating4 Temperature SensorCell temperature CheckThermal PadsPressure release ValveTerminal break fuse
Peak Power
4.50 KW
Battery Capacity
3.7 KWH
Max Torque
170 N/m
Battery Rating
IP 67
Top Speed
85KMPH
Approvals
AIS 156 Approved
Drive Mode
3 Forward,
Reverse & Parking mode
IOT Connected
Controller
Smart controller with CAN communication
Live TrackingImmobilizationGeo-fencingMoney and Co2 SavingsLow battery alert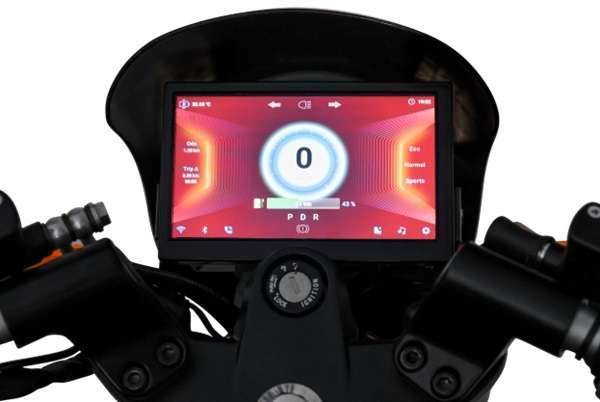 According to Nemin Vora, CEO of Odysse Electric Vehicles Pvt. Ltd., "Our goal is to provide sustainable and affordable mobility that can be accessible to everyone. We believe that VADER will help make transportation more efficient for all riders by introducing cutting-edge technology into the market at an unbeatable price."
Odysse Electric Vehicles has an exciting new product line-up planned for 2023, including the FAME-II approved High-Speed motorbike VADER, an electric scooter in the third quarter of 2023, and an increase in dealership network to over 150 by the end of the year. The company is offering a three-year warranty on the battery and the powertrain. The VADER electric motorbike will be available for booking online and across the company's dealership network of 68 outlets at a booking amount of INR 999. Deliveries of VADER will commence from July this year.