Liger Mobility, an engineering and technology company based in Mumbai, India, has unveiled their Auto Balancing electric scooters – Liger X and Liger X+. This patented technology is revolutionary in terms of rider safety, comfort and convenience, and was showcased on the first day of the Indian Auto Expo 2023, one of the world's premier auto shows.
The Auto Balancing technology allows for a host of industry-first features that provide an unprecedented riding experience: the ability to keep your feet on the footboard and riding stress-free in heavy traffic, reverse riding and learning to ride a two-wheeler with Learn2Ride mode that capitalizes on Auto Balancing and limits the speed of the vehicle for a controlled and safe experience. Additionally, the scooters also come with over-the-air updates (OTA) that allow the vehicle to continuously improve over time.
The Auto Balancing System is intended to address the need for balancing at low speeds or when the vehicle is stationary. At higher speeds, a two-wheeler is like any other 2 wheeler as the Auto Balancing feature goes on standby, while the rider also has the option to manually activate or deactivate the Auto Balancing feature even at lower speeds.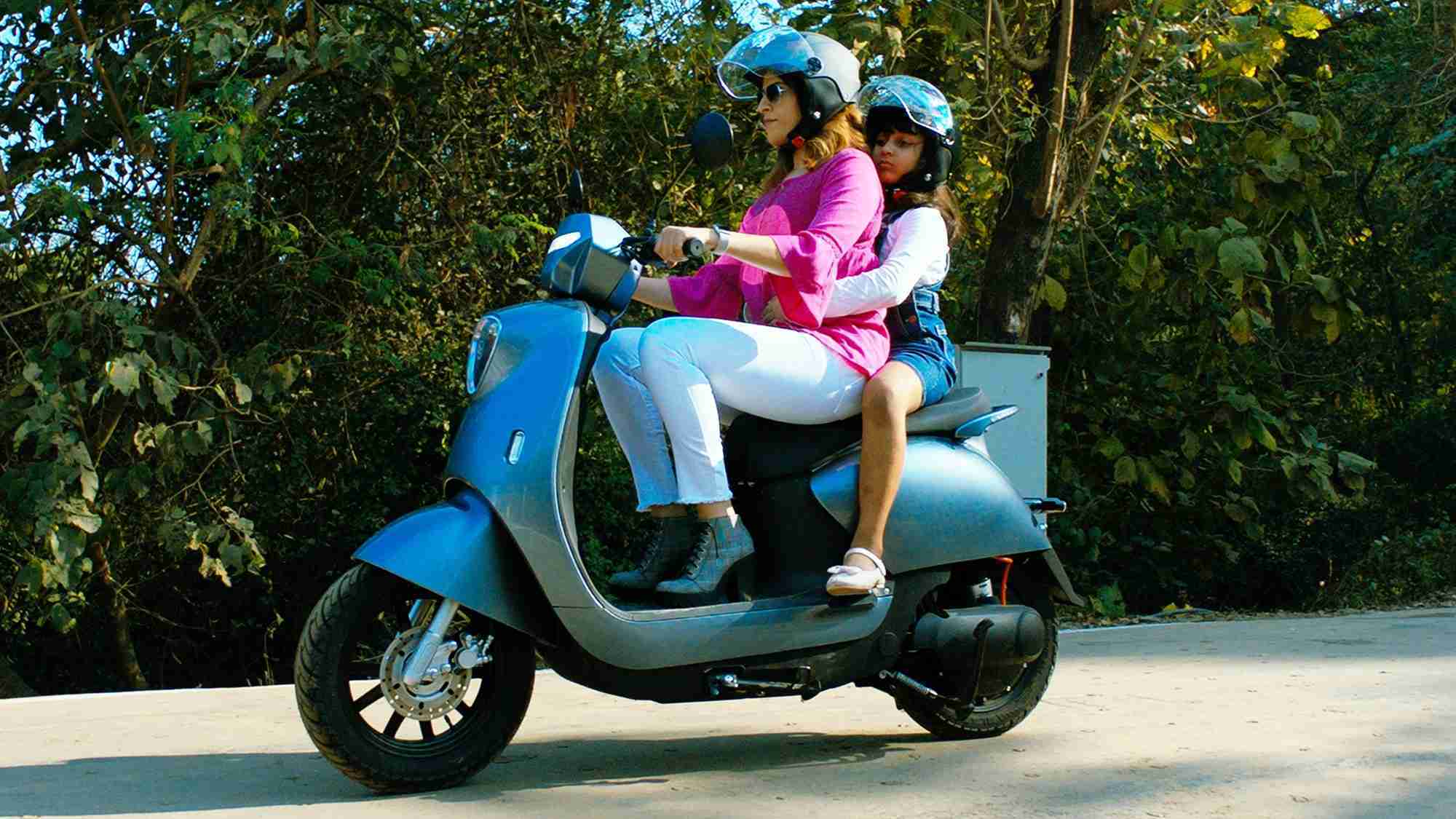 Liger Mobility's team of engineers have been working for several years to make this technology both technically and financially viable, and all aspects of the Liger X and Liger X+'s Auto Balancing technology, including hardware and software, have been developed in-house, further emphasizing India's ambition, determination, and quality of engineering talent.
The Liger X and Liger X+ will be available in five different colours: Grey, Polar White, Blue, Titanium, and Red. Both variants will have a top speed of 65 kmph and the Liger X will deliver a range of 60 kms, while the Liger X+ promises a range of 100 kms. They will be powered by liquid-cooled Lithium-ion battery packs built for Indian conditions, and more than 2 lakh data points are collected each day from each battery, with advanced algorithms ensuring thermal safety and predictive maintenance.
Both scooters will also come with a 4G and GPS enabled app that enables the rider to see the live location of the vehicle, ride history, battery percentage and temperature, as well as receive smart alerts like Tow, Accident, and service reminders. Additionally, the Liger X+ will feature turn-by-turn navigation, and will also enable the user to view phone calls and messages on the scooter's TFT display.