Adishwar Auto Ride India Pvt. Ltd (AARI) recentlyunveiled two Neo-Retro motorcycles to cater to the entry-level premium segment. The Keeway SR 250 and SR 125, from the renowned Hungarian brand KEEWAY, offer a nostalgic experience reminiscent of the 80s and 90s, while delivering modern performance and reliability. The SR 125 is already available for purchase, while deliveries for the SR 250 will commence on June 17th. AARI plans to localize these Neo-Retro rides by the end of 2023, responding to the overwhelming positive response they have received.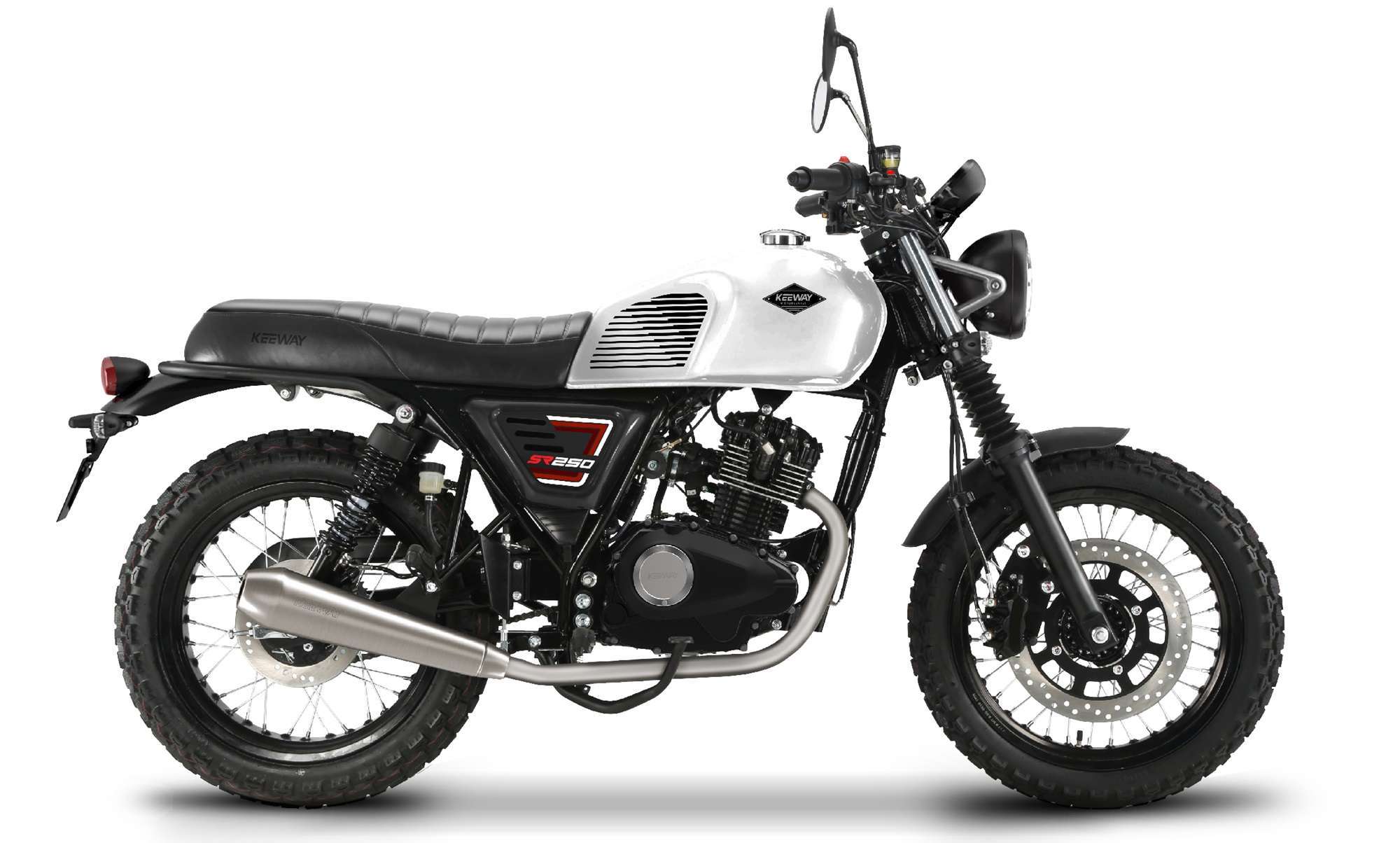 Lucky Draw and 'My SR My Way' Platform
For the first five hundred deliveries of the Keeway SR 250, AARI has announced a lucky draw where five customers will have a chance to win 100% cashback on the ex-showroom price. AARI is also set to launch the 'My SR My Way' platform, allowing customers to showcase their unique personalities through their SR models, making each SR motorcycle distinct. The platform will be available for all new purchases starting from September 2023. However, the Keeway SR 250 and SR 125 will initially be available in the existing standard colors: Glossy White, Glossy Red, and Glossy Black. Customization of colors through the platform will be fulfilled by AARI on an order basis. To learn more about 'My SR My Way' and to place an order for color customization, customers can contact their nearest authorized Benelli | Keeway dealers.
Expanded Accessories and Maintenance Services
AARI also plans to introduce a range of accessories for the SR 250 and SR 125, including a front visor, bash plate, backrest, leg guard, saree guard, seat cover, fuel tank cover, and handrails. These accessories are designed to enhance safety, comfort, and convenience for riders in both urban and rural areas. By September 2023, AARI aims to launch a specially curated Annual Maintenance Contract (AMC) for the SR 250 and SR 125. The AMC will offer maintenance benefits, discounts on spares, accessories, labor charges, engine oil, and price protection from labor rate revisions.
Keeway SR 250: Minimalistic Design with Modern Features
The Keeway SR 250 is designed for a mature audience seeking a minimalistic yet exciting riding experience. It strikes a perfect balance between practicality and performance, making it suitable for daily commutes and occasional weekend rides. Alongside its classic design, the SR 250 offers modern features such as an LCD color display, LED headlights, Dual-Channel ABS, dual-purpose tires, and a satin-finished stainless steel exhaust. Powered by a single-cylinder, 223cc engine with Electronic Fuel Injection, it produces 16.08HP of power and 16Nm of torque. The SR 250 is equipped with front and rear disc brakes, adjustable rear suspension, and a fuel capacity of 14.2 liters.
Keeway SR 125: Entry-Level Motorcycle with Refinement
The Keeway SR 125 caters to motorcycle enthusiasts who are new to riding or seek excellent fuel efficiency without compromising practicality and premium feel. It boasts unparalleled refinement levels and embodies the classic design admired by riders. With essential features like a Halogen Headlamp with LED DRLs, an LCD color display, Combi-Braking system, and dual-purpose tires, the SR 125 exudes a relaxed and uncomplicated vibe. It is powered by a single-cylinder, 125cc engine with Electronic Fuel Injection, delivering 9.7HP of power and 8.2Nm of torque. The SR 125 features disc brakes on both ends, adjustable rear suspension, and a generous 14.5-liter fuel tank capacity.
Expanding Sales & Service Network
With 55 outlets already established across India, AARI actively seeks new dealer partners to expand its reach and provide a robust sales and service setup to meet the needs of its growing customer base. To book the Keeway SR 250 or SR 125, customers can visit the official website at www.keeway-india.com or visit one of the authorized Benelli | Keeway dealerships located throughout India.