The IDEMITSU Honda Racing India team concluded an eventful Round 2 of the 2023 FIM Asia Road Racing Championship (ARRC) with a total of 2 points overall. The challenging weather conditions and fierce competition at the Sepang International Circuit made the Asia Production 250cc (AP250cc) race even more demanding.
In the first race of AP250cc, the team's rider, Kavin Samaar Quintal, displayed consistent performance. Starting from the 16th position, the 17-year-old rider faced difficulties in moving up until the 5th lap. However, on the 6th lap, he managed to overtake one rider. Keeping his composure and maintaining his pace, Kavin finished 14th, just on the cusp of scoring points as several riders ahead made errors. His impressive lap time of 2:27.647 earned him and the team 2 valuable championship points.
With the hopes of making progress in the second race, Kavin, who qualified in 16th place and finished 14th in the previous outing, faced disappointment as his bike developed a technical issue on lap 2, forcing him to retire to the pits.
Kavin secured 2 points in Round 2 at the Sepang International Circuit, maintaining his position within the top 15 in the overall championship standings.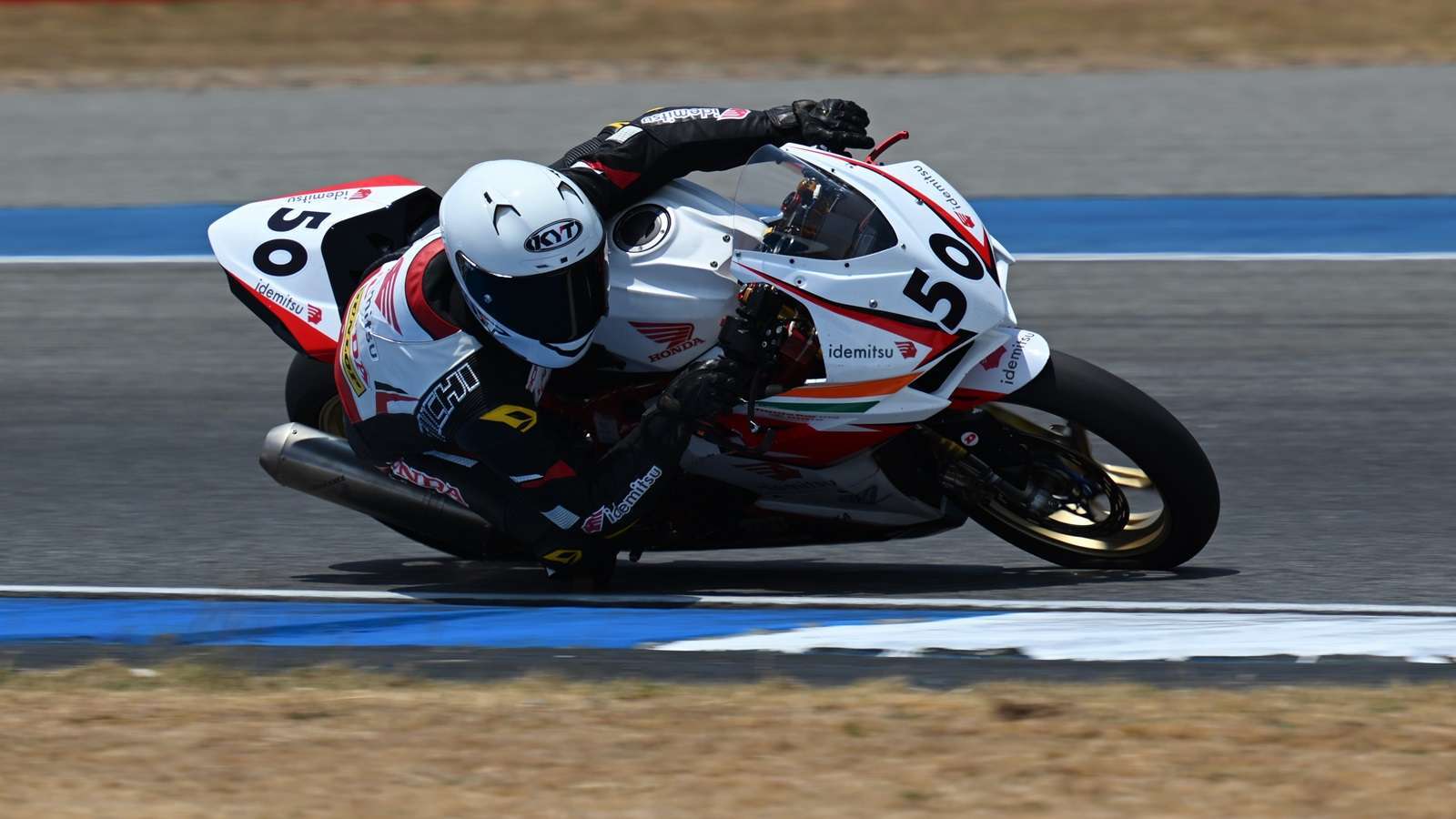 Meanwhile, Kavin's teammate, Mohsin Paramban from Mallapuram, put up a determined performance in the first race of AP250cc, finishing in 17th place, three positions higher than his qualifying position of 20th. Although he made a good start, advancing to 18th by the second lap of the second race, an overtaking maneuver by another rider during the third lap pushed him down to 19th. He held his position until the last lap, where he unfortunately crashed while attempting to chase a rider ahead. Regrettably, the rookie rider couldn't secure any points in the Sepang round.
At the conclusion of Round 2, the IDEMITSU Honda Racing India team garnered two additional valuable points, bringing their total to 11 points thus far in the 2023 FIM Asia Road Racing Championship (ARRC).
Mr. Tsutsumu Otani, President, CEO & Managing Director of Honda Motorcycle & Scooter India, expressed his thoughts on the weekend, stating, "It's not the weekend the team was hoping for. The hot temperatures intensified the challenges. While there were positive aspects at the beginning of the round for both Kavin and Mohsin, race 2 presented them with various hurdles. Each round provides new opportunities for growth and experience, and I am confident that our team will learn from these challenges and improve their performance in the upcoming rounds. We are still in the early stages, and our riders will continue refining their skills and working towards earning more valuable points for the team."
Kavin Quintal, rider for IDEMITSU Honda Racing India, shared his perspective on the round, saying, "This round didn't go according to my expectations. Although I had a good start in Race 1 and earned points for the team, mechanical issues in Race 2 disrupted my plans. Based on the lessons learned from the previous round, I had a positive outlook and aimed for better performance and results in this round. Unfortunately, I couldn't meet my target. Despite this, I'm taking this round in good spirits and looking forward to the next round in Japan. With more learning, we will enhance our strategies and techniques, remaining committed to our primary objective."
Mohsin Paramban, also a rider for IDEMITSU Honda Racing India, described the round as challenging, stating, "It was a tough round for me. Although I maintained consistency throughout both race