India Yamaha Motor (IYM) Pvt. Ltd. has announced the opening of three new "Blue Square" outlets in Hyderabad, namely "Ace Motors," "Hot Wheels Automotive," and "Raghavendhra Motors." These outlets are designed to provide a personalized and exclusive experience to Yamaha customers in terms of sales, service, and spares support. Yamaha intends to give its customers a gateway into the world of Yamaha Racing through these Blue Square showrooms. Each section of these premium outlets is designed to instill pride in customers for being associated with a global brand with strong roots in international motorsports. The brand's connection with customers is instant through the use of "Blue," which symbolizes Yamaha's proud racing legacy, and "Square," which represents a platform created exclusively for customers to connect with the brand and its range of "exciting, sporty, and stylish" products.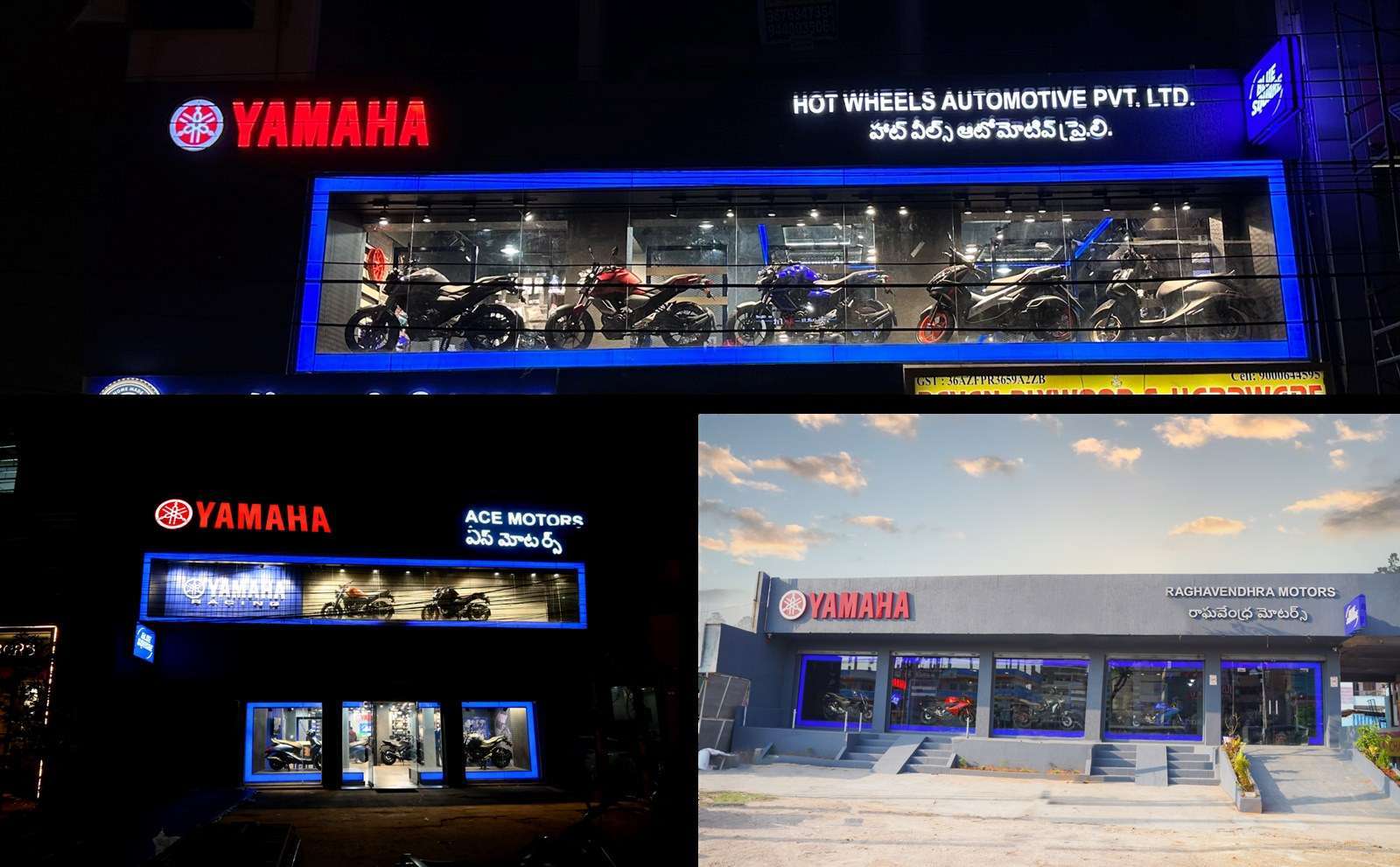 In addition to offering industry-leading sales and support, these Blue Square outlets also serve as a community platform for Blue Streaks riders, enabling Yamaha customers to ride and interact with other riders. While Yamaha's maxi-sports AEROX 155 scooter is exclusively sold through Blue Square showrooms, these premium outlets also showcase Yamaha's updated 2023 line-up of the YZF-R15 V4 (155cc), YZF-R15S V3 (155cc), MT-15 V2 (155cc), Blue-Core Technology-enabled models such as FZS-Fi Version 4.0 (149cc), FZS-Fi Version 3.0 (149cc), FZ-Fi Version 3.0 (149cc), FZ-X (149cc), and scooters such as Fascino 125 FI Hybrid (125cc), Ray ZR 125 FI Hybrid (125cc), and Ray ZR Street Rally 125 FI Hybrid (125cc). Furthermore, these premium Blue Square outlets offer the latest Yamaha genuine accessories, official apparel, and Yamaha genuine spare parts for sale to provide customers with a more comprehensive experience.
With the launch of these new outlets, Yamaha now has eight Blue Square outlets operating in Hyderabad and over 180 Blue Square showrooms across India, covering several states, including Tamil Nadu, Pondicherry, Karnataka, Kerala, Andhra Pradesh, Jharkhand, Orissa, Assam, Chhattisgarh, Bihar, Madhya Pradesh, Maharashtra, Gujarat, Jammu & Kashmir, Delhi, Rajasthan, and other North-Eastern States.