Continuing the rich heritage of the SP brand, Honda Motorcycle & Scooter India (HMSI) has unveiled the brand-new SP160 today. This dynamic, sporty, and stylish model has been meticulously crafted to deliver robust power and exceptional performance ideal for daily commutes.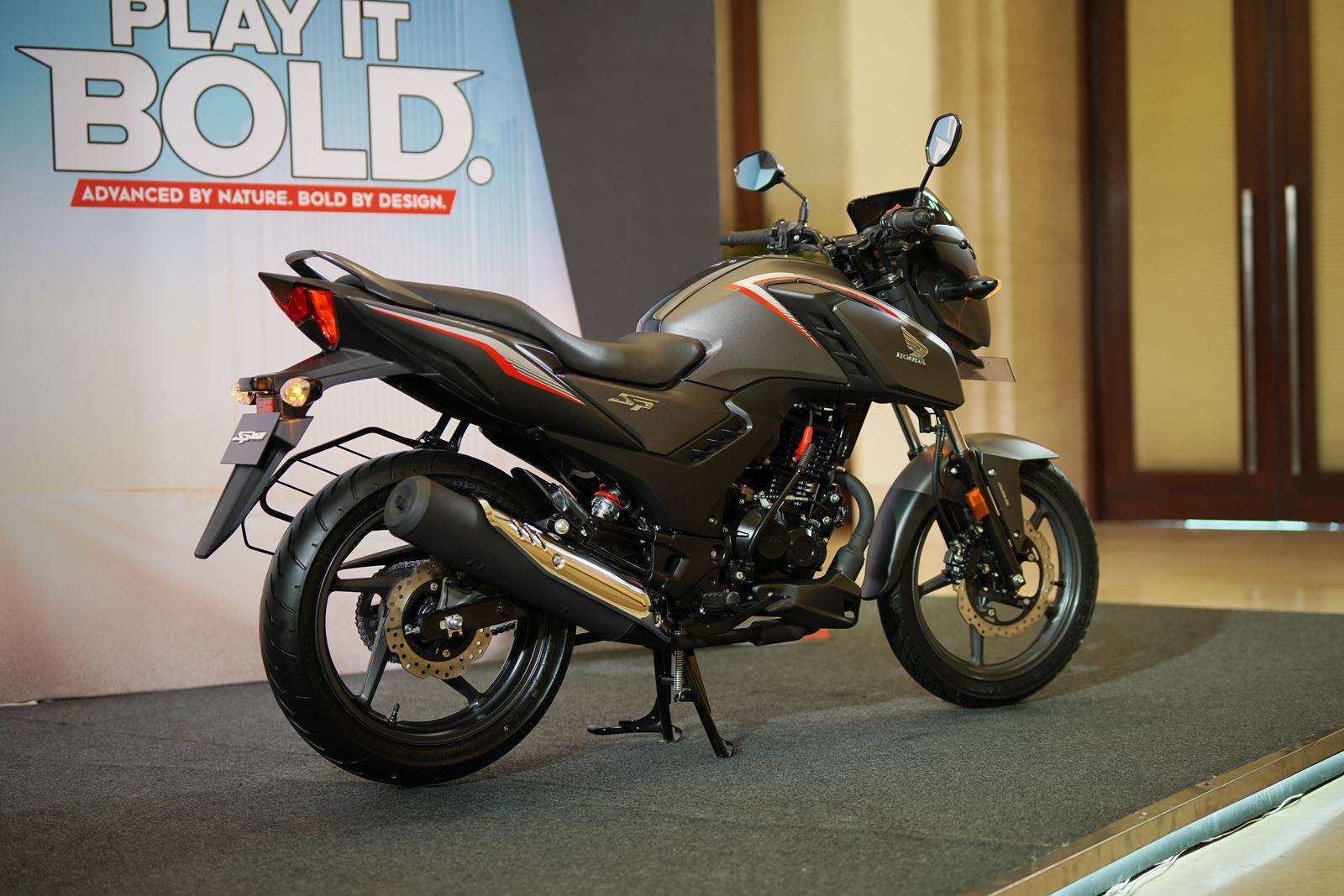 Honda SP160 gets 10-year warranty package is available, comprising a 3-year standard warranty and an optional 7-year extension.
The SP160 comes in two variants – Single Disc and Dual Disc.
Priced from Rs. 1,17,500/- (ex-showroom Delhi)
Single channel ABS (Anti-lock braking system) as standard
Expressing his thoughts on the launch, Mr. Tsutsumu Otani, the Managing Director, President & CEO of Honda Motorcycle & Scooter India, commented, "Ever since its debut in 2015, the SP brand has reshaped the 125cc motorcycle sector, setting unprecedented benchmarks in technology, style, and performance. As we stride confidently into the future, we are thrilled to elevate the SP brand's legacy by introducing the all-new SP160. This sporty motorcycle represents cutting-edge engineering and advanced innovation that is certain to meet customer expectations."
Introducing the fresh SP160 model, Mr. Yogesh Mathur, the Director of Sales and Marketing at Honda Motorcycle & Scooter India, stated, "The all-new SP160 motorcycle draws inspiration from the aspirations of young enthusiasts who desire a harmonious blend of sportiness and practicality. Setting an impressive standard, the SP160 seamlessly combines outstanding performance, exceptional fuel efficiency, smooth power distribution, and unmatched comfort. With its striking design and convenient features, riders can embark on long journeys effortlessly and comfortably."
The all-new SP160 has been meticulously designed to cater to riders who value a fusion of sportiness and functionality. The motorcycle's commanding tank design coupled with sporty shrouds presents a compelling fusion of strength and vitality. The motorcycle's sporty character is further accentuated by its sleek aerodynamic under cowl. The prominent LED Headlamp lends it a premium visual appeal, while the bold design of the LED Tail lamp gives it a distinct identity.
The all-new SP160's sporty demeanor is further heightened by its broad 130mm rear tyre, offering enhanced traction during acceleration. The incorporation of a sporty muffler with chrome accents amplifies the motorcycle's stylish and sporty DNA.
At the heart of the SP160 lies Honda's advanced 160cc Programmed Fuel Injection (PGM-FI) engine, compliant with OBD2 standards, which delivers improved performance and unmatched fuel efficiency.
The engine features a Solenoid valve that acts as an automatic choke mechanism during engine start and warm-up, providing extra air to the engine for ignition and warm-up. The solenoid valve's operation is regulated by the Engine Control Unit (ECU), which considers factors like engine oil temperature and intake air pressure.
The advanced and efficient engine boasts a long stroke design that offers additional torque and superior efficiency. With a high compression ratio of 10:1, the motorcycle delivers powerful performance.
To enhance cooling capabilities and minimize inner cylinder distortion, spiny sleeves have been integrated into the outer surface. The inclusion of a roller rocker arm ensures seamless power delivery and reduces frictional losses.
Furthermore, a counterweight balancer has been incorporated to reduce vibrations, ensuring smooth acceleration across low and high rpm ranges.
The advanced digital meter provides real-time information to the rider, including details such as the clock, service due indicator, gear position indicator, side stand indicator, fuel gauge, average fuel mileage, fuel consumption, and average speed.
The all-new SP160 is equipped with single-channel ABS (Anti-lock Braking System), enhancing braking performance on various road conditions. This system prevents wheel lock-up during emergencies or on slippery surfaces, instilling greater rider confidence. The petal disc brake effectively dissipates heat, improving overall braking efficiency. A combination of front and rear disc brakes ensures effective braking and enhanced control.
The high-performance rear mono-shock suspension is positioned beneath the seat and integrated into the advanced diamond frame, offering exceptional riding comfort and stability.
With a high ground clearance of 177mm, the motorcycle avoids contact between the engine, frame, and uneven road surfaces. The elongated and comfortable seat (594mm) provides a pleasant ride experience for both the rider and passenger. The extended wheelbase (1347mm) contributes to stability and comfortable riding.
The SP160 is equipped with an Engine Stop Switch for convenient engine shutdown at signals and brief stops, activated with a simple button press. Additionally, the hazard switch, a critical safety feature, activates flashing indicator lights during emergency stops and low-visibility conditions.
Variants
Single Disc
Dual Disc
Price (ex-showroom Delhi)
Rs. 1,17,500 /-
Rs. 1,21,900 /-
Color Options
Matte Marvel Blue Metallic, Matte Axis Gray Metallic , Matte Dark Blue Metallic , Pearl Spartan Red, Pearl Igneous Black and Pearl Deep Ground Gray.