Honda Motorcycle & Scooter India has introduced the highly anticipated 2023 Shine 125. This new model, which complies with OBD2 standards, showcases attractive pricing starting at Rs. 79,800/- (ex-showroom Delhi).
During the launch event, Mr. Tsutsumu Otani, President, CEO & Managing Director of Honda Motorcycle & Scooter India, expressed his confidence in the new 2023 Shine 125, stating that it would set a new benchmark in its segment while solidifying the company's leading position in the 125cc motorcycle market. He also highlighted how the success of the brand Shine is a testament to the love and trust of their valued customers.
2023 Shine 125 Variants, Prices, and Colors
Variant
Drum
Disc
Price(ex-showroom, Delhi)
Rs. 79,800
Rs. 83, 800
Color options
Black, Geny Grey Metallic, Matte Axis Grey, Rebel Red Metallic, Decent Blue Metallic
Mr. Yogesh Mathur, Director of Sales & Marketing at Honda Motorcycle & Scooter India, emphasized the brand Shine's association with trust and reliability. With the incorporation of Honda's superior technology, advanced features, and an exclusive 10-year warranty package, the new Shine 125 delivers unbeatable value and peace of mind to customers.
Next Generation Technology for Unmatched Performance
At the core of the 2023 Shine 125 lies Honda's renowned 125cc PGM-FI engine, which is compliant with BSVI OBD2 standards and empowered by Enhanced Smart Power (eSP). This integration of cutting-edge technology brings future advancements into the present.
The 2023 Shine 125 showcases the sophisticated, precise, and sensitive Enhanced Smart Power (eSP), which incorporates several innovative features. The Unique Honda ACG Starter ensures a jolt-free engine start by utilizing the AC generator used for generating current and charging the battery during rides. This eliminates the need for a traditional starter motor, resulting in a quiet operation without gear meshing noises.
Two mechanical features contribute to effortless engine start-up. First, efficient decompression is achieved by slightly opening the exhaust valves at the beginning of the compression stroke. Second, the Swing Back feature rotates the engine in a slightly opposite direction, allowing the piston to gain momentum, resulting in easier engine start-up with minimal power.
The Programmed Fuel Injection (PGM-FI) system ensures optimal fuel and air mixture injection, resulting in consistent power output, enhanced fuel efficiency, and reduced emissions. Furthermore, friction reduction measures such as the piston cooling jet and the utilization of an offset cylinder and rocker roller arm minimize frictional loss. This not only enhances power output and fuel efficiency but also ensures smoother operation.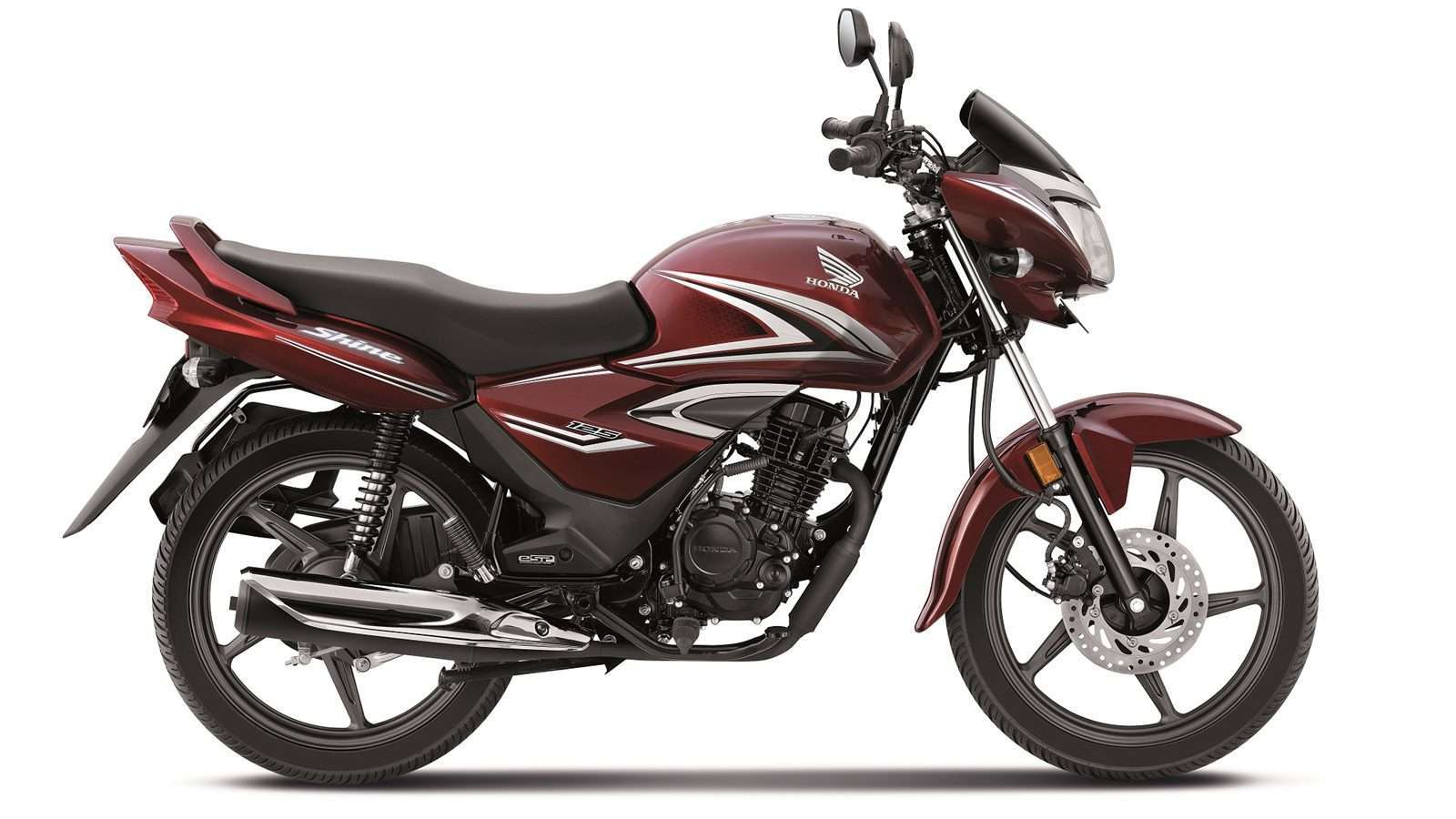 Unparalleled Comfort and Convenience
Equipped with a 5-speed transmission, the new Shine 125 offers a smoother and more efficient ride. The DC headlamp provides constant illumination, eliminating flickering and ensuring convenient night riding, even on rough roads and at low speeds.
The two-way functioning Engine Start/Stop Switch serves as a convenient means to start the engine when pressed downward and as an engine kill switch when pressed upward. The integrated headlamp beam and passing switch enable the rider to control high beam/low beam and passing signals effortlessly.
The 5-step adjustable rear suspension allows riders to adapt to varying road conditions, ensuring a comfortable and smooth ride. Additionally, the Seal Chain requires less frequent adjustments and maintenance, while the Combi-Brake System (CBS) with equalizer enhances riding comfort and convenience.
The Shine 125 boasts a high ground clearance of 162mm, instilling rider confidence and providing added comfort. With a long wheelbase of 1285mm, overall stability and balance are significantly improved. The 651mm long seat, seamlessly integrated with the fuel tank, offers ample space for comfortable long-distance travel.
With an external fuel pump located outside the fuel tank, maintenance time is reduced, thanks to its easy accessibility. Furthermore, the high-quality tubeless tires minimize the risk of immediate deflation in the event of a puncture, ensuring a safer riding experience.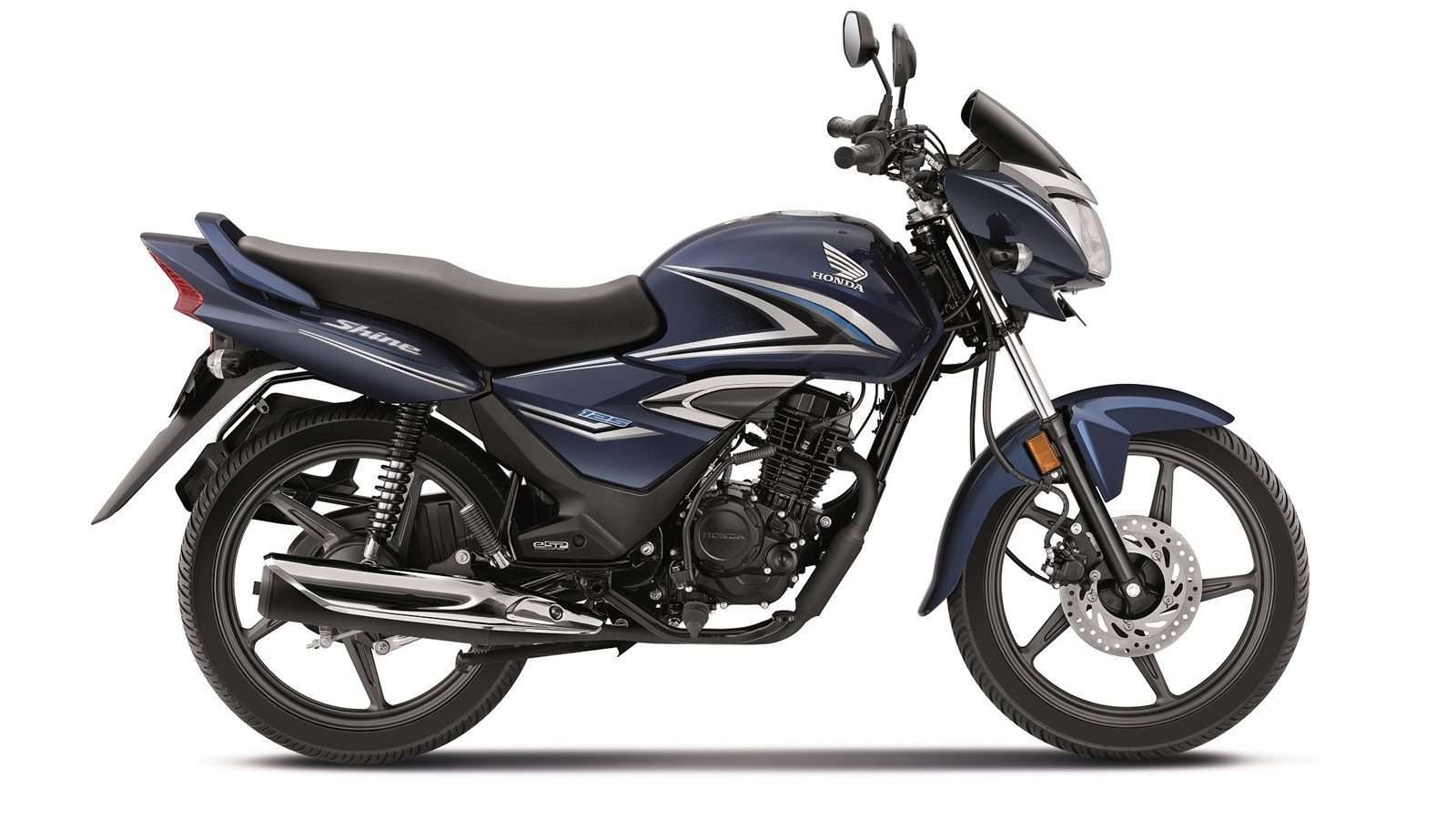 Making a Grand Style Statement
The new Shine 125 exudes an aura of sophistication and amazement. Its bold front visor with chrome garnish, premium chrome stroke on side covers, magnificent graphics, and attractive chrome muffler cover enhance its visual appeal. The meter design, combining simplicity and sophistication, along with the smart tail lamp and trendy black alloys, adds a touch of distinctiveness, leaving a lasting impression.
To provide customers with added assurance, Honda Motorcycle & Scooter India offers a special 10-year warranty package, which includes 3 years of standard warranty and an optional extended warranty of 7 years, on the 2023 Shine 125.