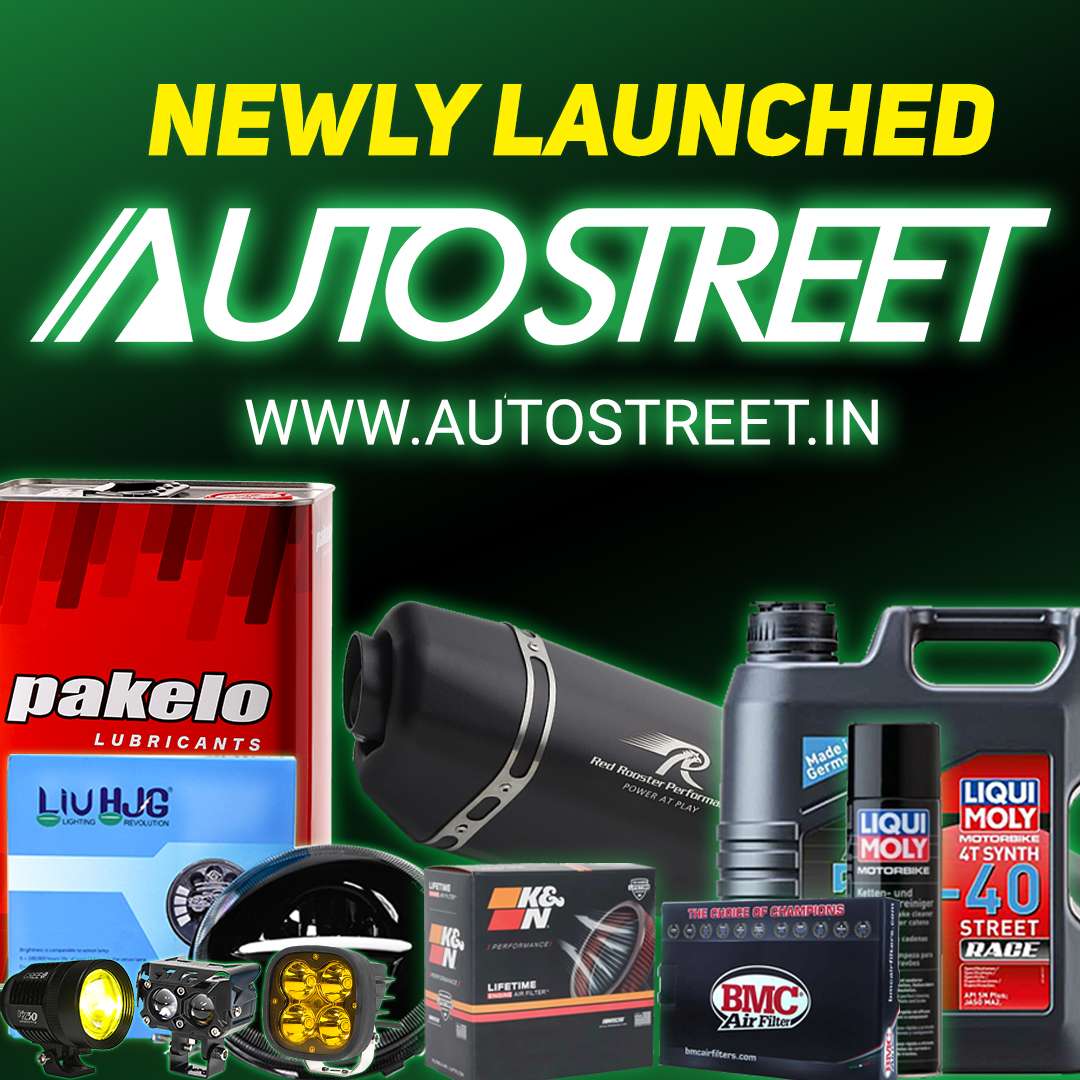 Ducati India has revealed two significant announcements today. Firstly, they have unveiled the impressive Diavel V4 motorcycle. Secondly, they have welcomed Ranveer Singh, as their brand ambassador for the Indian market. The Diavel V4, characterized by its muscular, sporty, extravagant, and elegant attributes, serves as an ideal representation of this unique partnership, as Ranveer perfectly embodies the Diavel's daring spirit.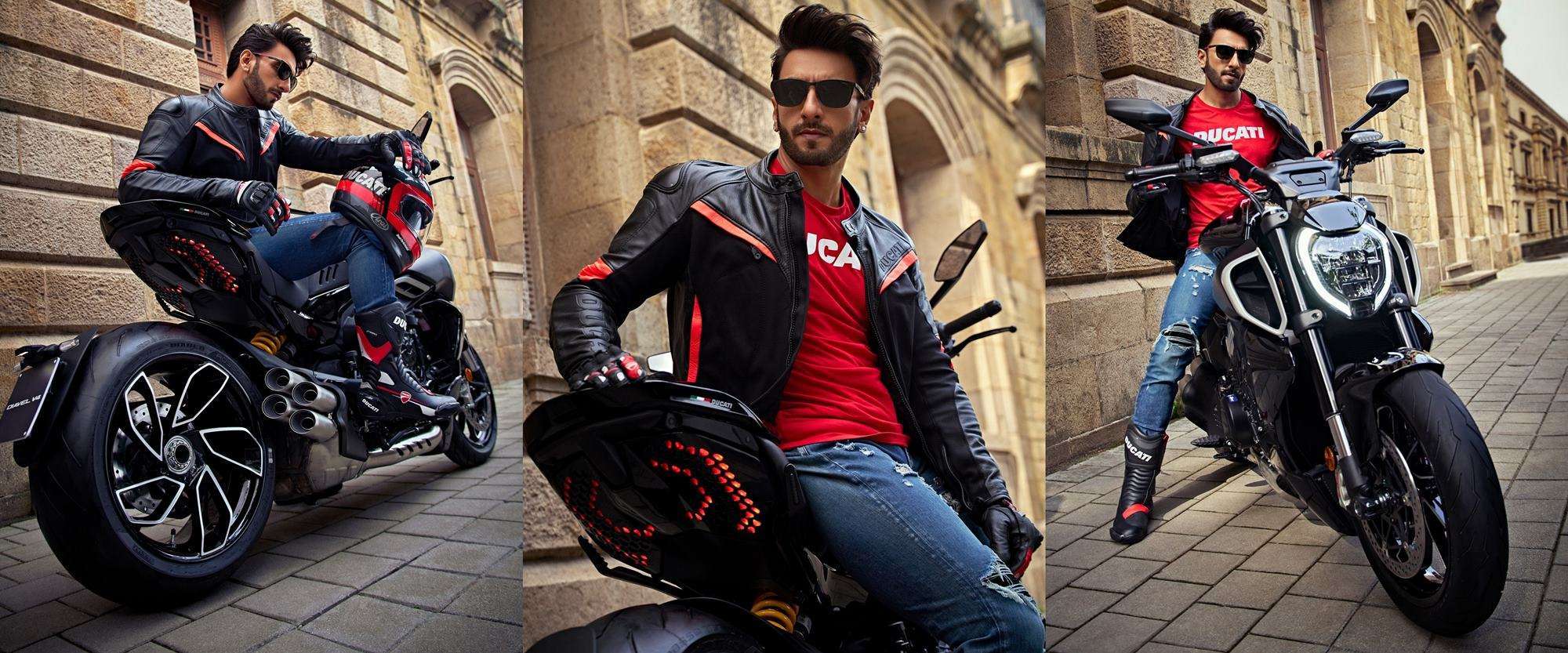 Ducati stands as an embodiment of elegance, sophistication, and top-notch performance. It has consistently led the world of luxury motorcycling, serving as the ultimate choice for motorcyclists seeking unparalleled excellence in performance bikes. Ducati takes great pride in aligning with a superstar like Ranveer, known for his refined taste, impactful performances, and keen attention to detail.
Ranveer, an avid Ducati enthusiast, eagerly anticipates rekindling his passion for motorcycling with the Diavel V4. Beyond promoting the Ducati brand through various channels, he will actively participate in Ducati's experiential events in both India and abroad. These events include Bharat GP, MotoGP races in the Asia-Pacific region, and the World Ducati Week, the world's largest biennial motorcycle festival held in Misano, Italy.
Reflecting on these developments, Mr. Bipul Chandra, Managing Director of Ducati India, expressed his enthusiasm, "Having Ranveer as Ducati's ambassador in India is truly exciting! The Diavel V4 is the perfect choice for this collaboration, as both the bike and Ranveer possess a distinct presence in their respective domains. The overwhelming pre-launch response to the Diavel V4, with the first two batches already sold out, is a testament to its appeal. A red Diavel V4 will also find its place in Ranveer's collection, setting a new standard in the realm of sport nakeds and muscle cruisers."
Ranveer Singh shared his excitement, stating, "Becoming the ambassador for Ducati is a thrilling honor, given the brand's iconic status in the automotive world. The brand's spirit, which exudes style and signifies top-tier performance, resonates with me. Ducati perfectly combines power, sophistication, and innovation. Being the ambassador of this legendary brand, which symbolizes passionate and relentless pursuit of excellence, is a privilege. I am ready to ignite the engine, embark on new journeys, and conquer new horizons with Ducati."
The introduction of the V4 Granturismo engine enhances the Diavel's performance, delivering an astonishing 168 hp and 126 Nm of torque. This engine configuration perfectly suits the muscle cruiser, offering linear power delivery at lower revs and robust torque across the entire rev range.
The new Diavel V4 seamlessly incorporates technical, dynamic, and stylistic features that cater to diverse motorcyclists, from sport enthusiasts seeking comfort and style to urban riders and performance aficionados intrigued by the allure of drag racing.
The Ducati Diavel V4 captivates with its dynamic performance, catering to sporty riding with exhilarating acceleration and deceleration capabilities. Its ability to parade at low speeds ensures it never goes unnoticed, thanks to its commanding presence. Moreover, the Diavel V4 excels in mid-range touring, ensuring remarkable comfort for both the rider and passenger.
With prices starting at INR 25.91 lakhs (ex-showroom), deliveries are set to commence immediately across all Ducati stores in prominent Indian cities, including New Delhi, Mumbai, Pune, Bengaluru, Chennai, Hyderabad, Kochi, Kolkata, Ahmedabad, and Chandigarh.
Ducati Diavel V4: Key Highlights
Colors Available:
Ducati Red
Thrilling Black
Main Standard Equipment:
V4 Granturismo engine, 1,158 cc
168 hp at 10,750 rpm, 126 Nm at 7,500 rpm
Valve clearance check every 60,000 km
Monocoque aluminum frame
20-liter steel fuel tank
Retractable handle and passenger footrests
Omega DRL headlight
Multi-point LED rear light unit under the tail
Integrated dynamic front flashers
50 mm fork, fully adjustable
Mono-shock absorber, fully adjustable
Braking system with dual 330 mm discs and Brembo Stylema monobloc calipers at the front
Diablo Rosso III rear tire in 240/45 size
Cast aluminum wheels with machined spokes
5" TFT dashboard with Bluetooth integration, Ducati Link App
Optional integrated turn-by-turn navigation system
3 Power Modes, 4 Riding Modes (Sport, Touring, Urban, Wet)
Latest generation electronic package with 6-axis Inertial Measurement Unit (6D IMU): ABS Cornering; Ducati Traction Control (DTC); Ducati Wheelie Control (DWC); Ducati Power Launch (DPL); Ducati Quick Shift up/down (DQS), Cruise Control