CEAT Limited has announced the introduction of "CEAT Enduro Tracks," a training program for off-road riding in India. This initiative aims to bring the exhilarating world of enduro racing closer to adventure enthusiasts across the country, providing them with an to unleash their inner off-road champions.
The sessions, which commenced on June 10th, 2023, are led by the renowned enduro expert Shardul Sharma, ensuring that participants receive exceptional training and guidance for a safe and thrilling track experience. With his extensive experience and notable achievements in conquering challenging terrains and representing India in international enduro events like Redbull Romaniacs 2022, Shardul Sharma serves as the perfect mentor for an unforgettable learning journey.
Lakshmi Narayanan B, Chief Marketing Officer of CEAT Limited, stated, "At CEAT, we recognize the crucial role played by tires in off-roading. Our range of high-performance tires offers superior traction, durability, and control. With the launch of CEAT Enduro Tracks, we once again demonstrate our commitment to promoting thrilling off-road adventures while prioritizing rider safety. Guided by the esteemed enduro expert Shardul Sharma and his team of experienced instructors, participants will benefit from interactive workshops, hands-on training sessions, and practical riding exercises. Enduro Tracks provides a safe and controlled environment for riders to push their limits, enhance their abilities, and master challenging terrains with confidence. We believe that this program will deliver an unforgettable learning experience for all participants."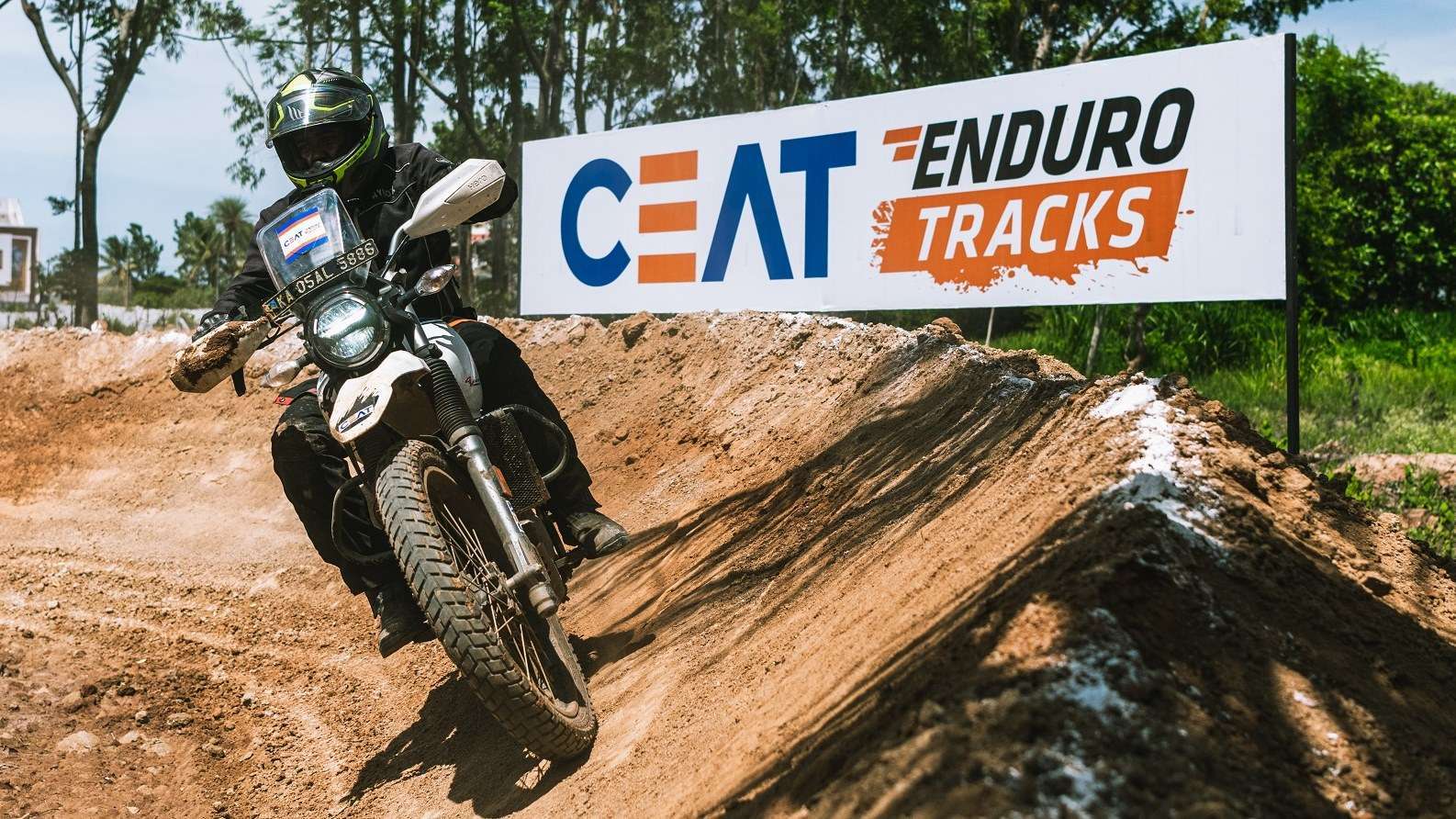 Enduro Tracks encompasses a comprehensive training program that caters to riders of varying skill levels. Whether you are a beginner venturing into the world of enduro riding or a seasoned rider looking to refine your skills, the program covers a wide range of essential aspects, including bike control techniques, obstacle negotiation, endurance training, navigation skills, and bike maintenance.