CEAT has announced the introduction of CEAT Bike Mobile Crew, an ingenious service designed to assist motorcyclists stranded in remote areas. This pioneering program tackles the difficulties faced by riders in regions characterized by challenging terrains, limited access to professional servicing, and lack of mobile network coverage. Initially launched in Sarchu and Mahe in Ladakh, the program has plans to expand to other popular biking destinations throughout India.
CEAT Bike Mobile Crew offers a comprehensive array of services, encompassing tire repairs and complete bike maintenance. By providing thorough on-site repair services, CEAT Bike Mobile Crew ensures that riders can resume their journeys safely, regardless of how isolated the location may be.
Lakshmi Narayanan B, Chief Marketing Officer at CEAT Limited, expressed his excitement, stating, "We are thrilled to introduce CEAT Bike Mobile Crew, an innovative bike repair service that caters to the needs of bikers in remote regions. We identified that limited access to servicing professionals, compounded by mobile network black spots, posed significant challenges for bikers in these areas. Through this groundbreaking service, we aim to alleviate these problems so that riders can receive timely repairs and maintenance even in the most difficult-to-reach locations. Bikers can now rely on the expertise of CEAT Bike Mobile Crew's skilled team to promptly resolve their issues, enhance their overall biking experience, and ensure their safety in the most demanding terrains."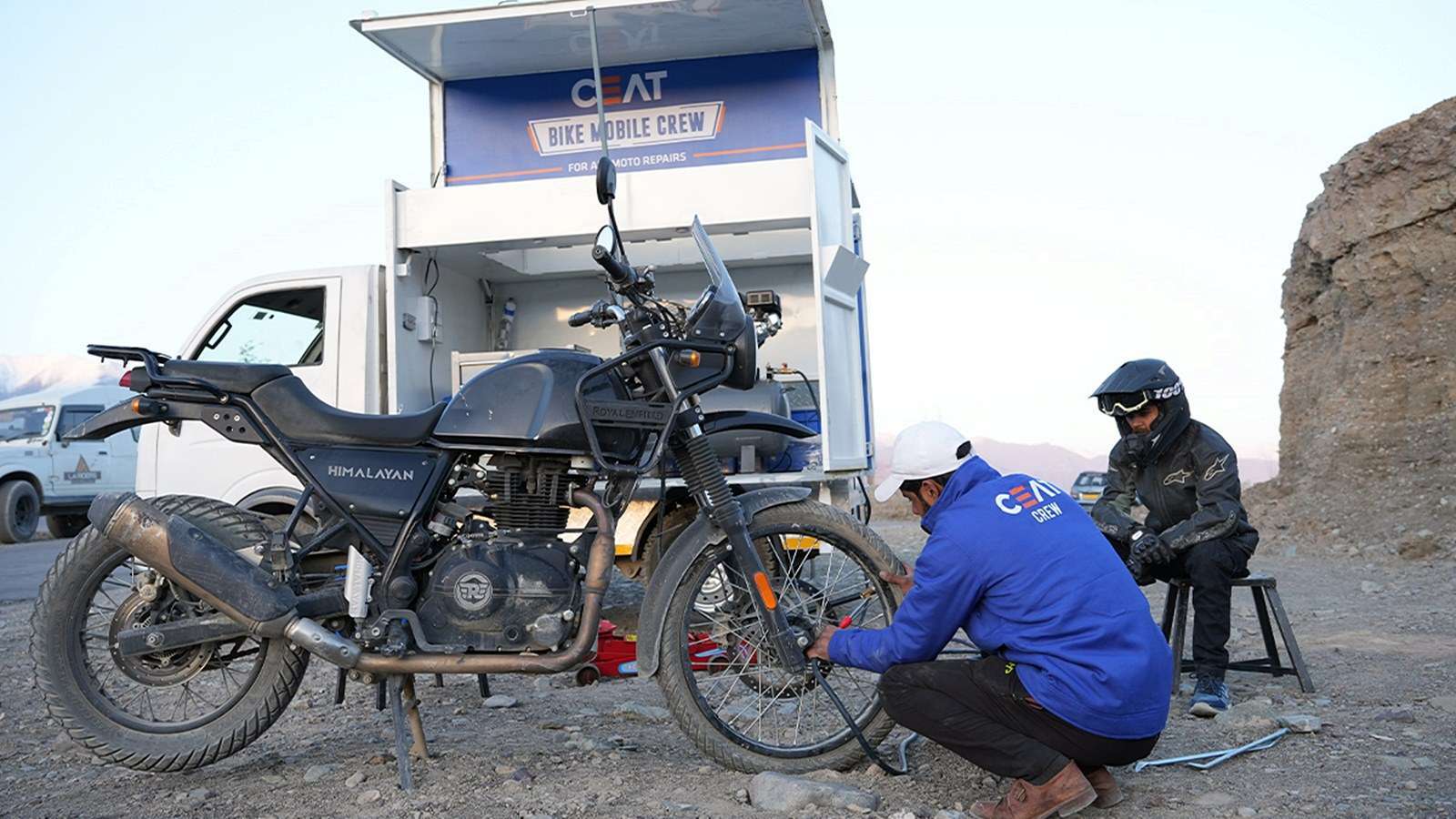 The dedicated Bike Mobile Crew team comprises a program manager, skilled mechanics, drivers, and a helper/co-driver. Together, they are dedicated to delivering exceptional service, efficiently addressing the needs of stranded motorcyclists, and providing peace of mind in regions where assistance is scarce. The official flag-off for the CEAT Bike Mobile Crew program took place on June 2nd in Mahe, followed by another flag-off in Sarchu. With the launch of this innovative program, CEAT Bike Mobile Crew aims to revolutionize the exploration and experience of India's most scenic and remote biking routes.