The 2022 Kawasaki Ninja 300 ABS with three new colours 'Lime Green' 'Candy Lime Green' and 'Ebony' as variants has been launched in India. The 'Lime Green' & 'Candy Lime Green' dual tone colours now has updated graphics on side panels and the Fuel tank, while 'Ebony' (Deep Black Colour) comes with a Green and grey sharp coloured strip on side panels and fuel tank. Apart from these minor changes in the colour options the bike remains the same mechanically.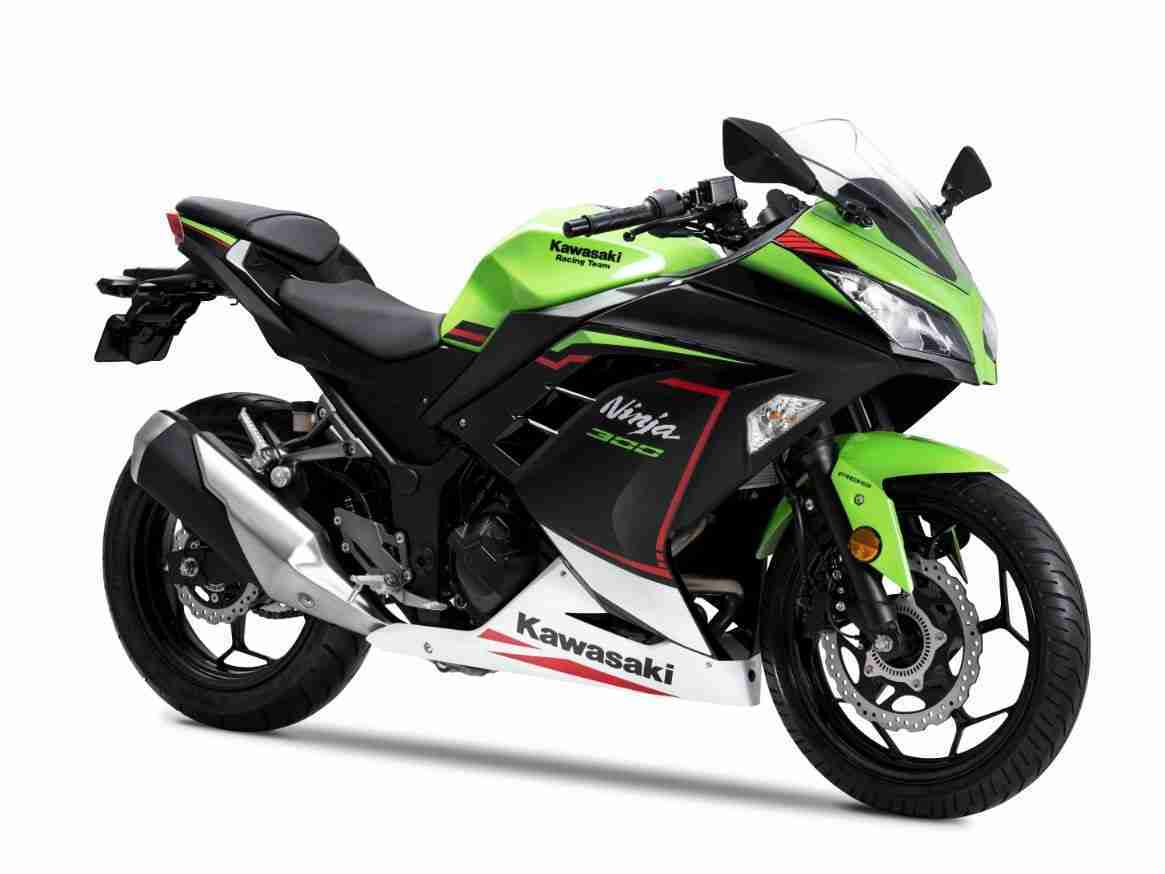 Kawasaki started its journey in India with Ninja 250R which was the huge success of the time. The launch of Ninja 300 for the Indian market was a huge success and has gifted Kawasaki an Identity of Supersports brand in India. Being an entry level sports bike, it play's a very crucial role for building sports riding culture in India. Ninja 300 ABS is proper upgrade for customers upgrading from 150 cc to 300 cc segments
Kawasaki's mid-weight premium sport model allow a wide range of riders to experience the thrill of exploring their limits on the circuit. Kawasaki motorcycles possess both power and grace so are often recognised as being different to other bikes. This results from certain guiding principles adopted at the design stage.
Liquid-cooled strong parallel twin cylinder, DOHC and 8 valves engine.
High-tensile Diamond steel frame adds to the chassis stability.
Assist & slipper clutch, based on racing technology, acts as both a back-torque limiter and self-servo mechanism that enabling lighter clutch lever pull.
DOHC 8 valves.
Smallest ABS Unit.
Dual Channel ABS.
Detailed Instrumentation.
Heat Management Technology.
Race inspired windshield.
Race-derived clutch technology & smoother shift feel.
Fine atomising injectors and Dual throttle valves.