What exactly makes a bike perfect? Can there actually be a perfect bike? The 250-300cc segment in India is slowly getting populated and now have options from different manufacturers. We have always thought that an easy to ride 250-300cc machine would be perfect for our riding conditions.
The latest entry to this segment is from Suzuki, the Gixxer 250.
Essentially, it is a naked version of the SF 250 and that means the expectations for it are already high as we really are big fans of the fully faired brother. Unsurprisingly, performance wise things are the same and same in a good way. This 249 cc single cylinder engine delivers its power in a rather friendly and engaging manner.
This engine that has a powerful and involving mid-range has been mated to a gearbox that really does make the going in urban conditions very engaging. It allows for those early up shifts for easy riding in top gear at city speeds.
At the same time be hard on that accelerator and it will reward you with a quick burst of energy and it goes well past the triple digit mark with ease. Comfortable highway cruising speeds is around the 110-120 kmph mark.
Top speed is around the 150 mark but it understandably loses steam after 130, as this machine is tuned for the usable range rather than outright top speed. Interestingly this Suzuki is quite efficient too and returned numbers above 35 quite consistently.
Refinement levels are pretty good and is complimented by good build quality all over. The meters upfront are informative and will be familiar to existing Suzuki owners.
Riding position wise the Gixxer 250 is much more comfortable and user friendly than the SF 250. It suits riders of every height and the seats are comfortable too. This riding position also allows for easy rideability in packed urban conditions and one key feature is that the turning radius is quite small.
Handling wise, the Gixxer 250 is quite nimble and feels light. Push it hard around and corner and it loves sticking to a line. Changes in directions feel effortless and the bike feels easy and confident to ride even for a new rider.
Coming to the braking, the disc brakes at both ends work well. But if you are in the mood for some spirited riding, you would wish it had a stronger initial bike for that hard, late braking. And speaking of hard braking, you also have a fairly non-intrusive dual channel ABS system backing you up.
One key thing that we really like about the Gixxer 250 is its suspensions. While the general trend over the past few years has been to stiffen the suspensions for a better handling bike. We were glad to find the suspensions to be on the softer side. It really absorbs the nuances of our bumpy roads pretty well without any compromise on handling.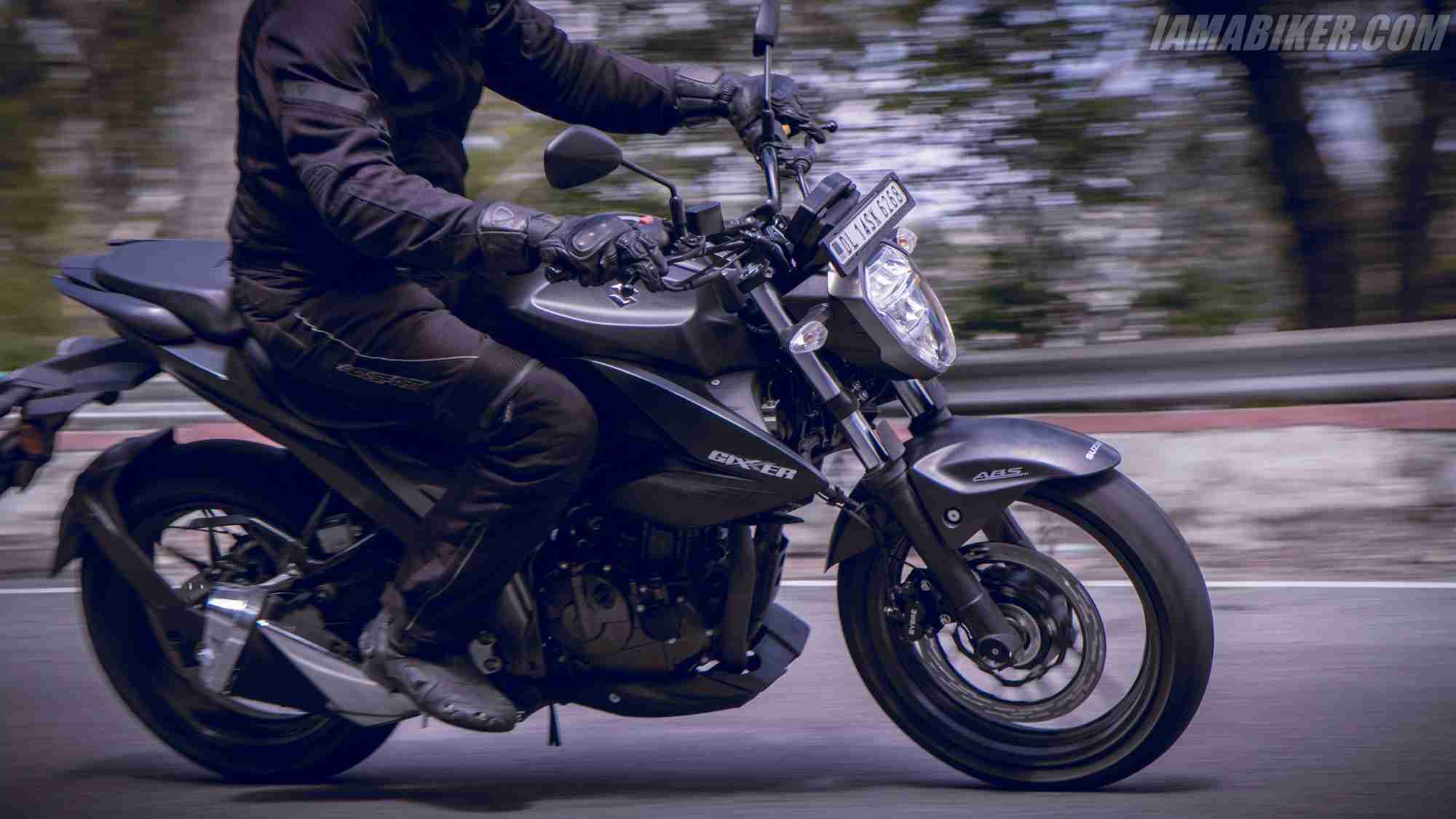 Coming back to our talk about perfection, at the end of the day it's all about perspectives and what one really wants from the machine. And if you are on the lookout for a bike that can be your daily ride and still give you the thrills, while being easy to maintain and efficient. Then look no further, the Suzuki Gixxer 250 is about as close to perfect you can get.