I never really thought much of flat track riding before. Yes, the fact that the rear wheel was in a perpetual slide did entice me. But then, where can we really even do that, and then those thoughts were buried in some corner of my brain. Buried until I got a call from the super friendly guys at Royal Enfield. With it came an invitation to learn the art of Flat Track riding at the Royal Enfield Slide School.
The classes for Bengaluru region take place at the BigRock Dirtpark. I have always been itching to go there and better my off-road skills and this opportunity from Royal Enfield came at a time when I was just itching for some saddle time thanks to the 2 months of lock-down.
So, of-course off I went.
The instructors for the day were Nelly and Bheema.
The Himalayan we were riding for the Slide School had gone through a transformation. The front brakes were removed, ABS was disconnected from the rear and the exhaust system was now a free flow routed under seat. The seat area had been modified with a flat track oriented design, the tyres were now specific to the need and a lot of unnecessary equipment were removed.
Session one began with us getting used to the track. We kept going at it and soon discovered the right lines through the large oval circuit.
Once we got a hang of this, the coaches started working on our body positioning. This was incredibly important in feeling relaxed on the bike. Imagine a position similar to a motocross one but more specifically tuned for the flat track. This part was difficult to get a hang of fast, as you needed to first unlearn your natural riding instincts.
It took a while, but soon I did find a rhythm and really started to enjoy the technicalities.
Of-course, this art is not mastered in a day.
We spent a good amount of time going around. Every time, shifting down a little bit later than before and opening the throttle a little bit earlier than before.
Every time the rear wheel stepped out, there was huge smile inside the helmet, but then the challenge was to control and guide it with the throttle.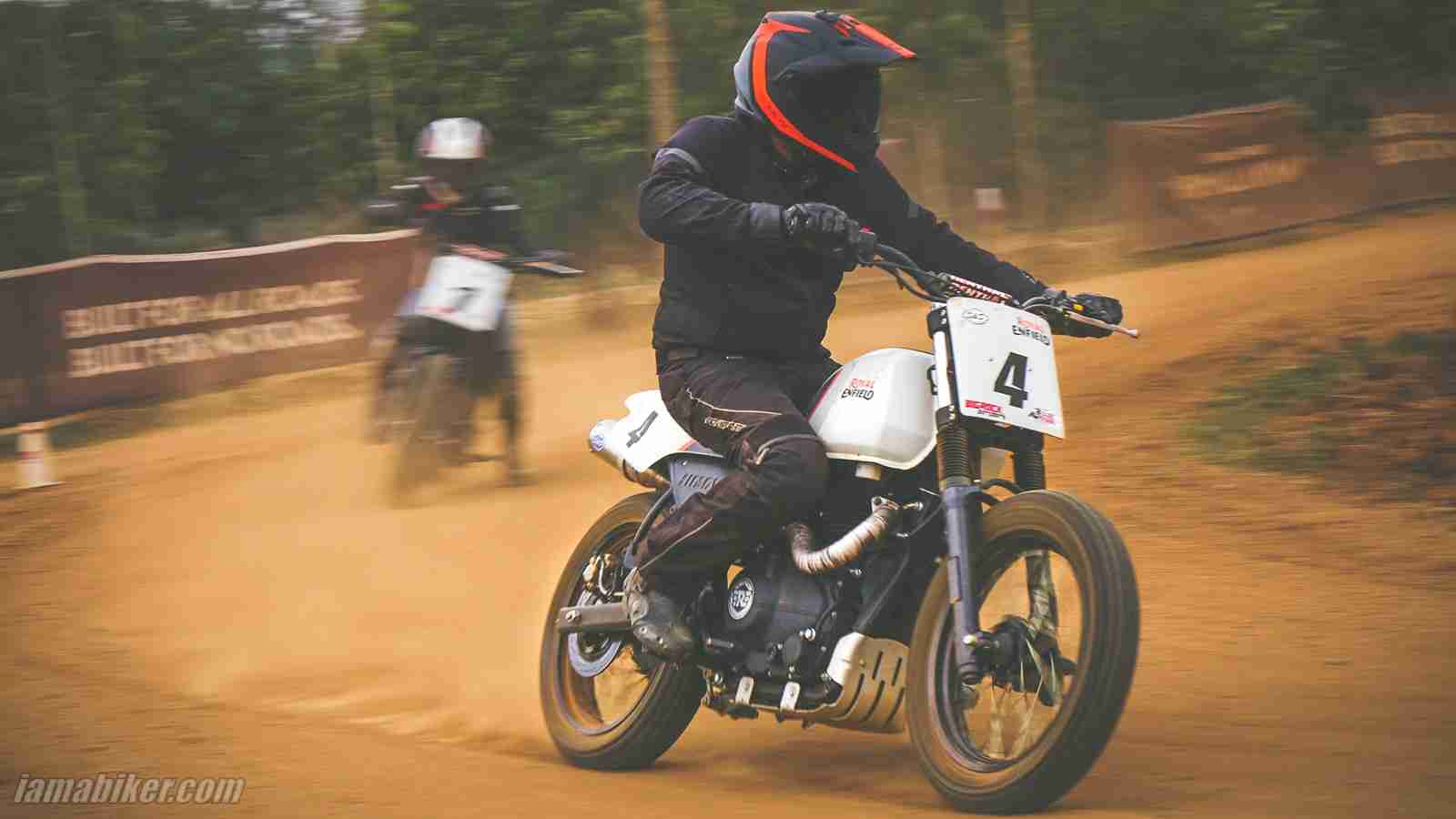 Overall, the whole experience has made me appreciate another form of motorcycle riding and start a fire inside me to better my skills at it.
I really need to thank Royal Enfield for the incredible opportunity and the guys at BigRock for the professional experience. Rest assured I will be back!
Our experience video below.
---
For the latest news in your mailbox click HERE to subscribe to our daily newsletter!
or
Click HERE to Download our APP for all the action right on your mobile device!