The California-based bike maker Zero Motorcycles has officially released a teaser which showcases a silhouette and front fascia of their new motorcycle. This new machine is expected on 25/2/19. The motorcycle, as claimed by Zero Motorcycles, is expected to be the first of its kind and is named the SR/F and will add to the current portfolio comprising of the high-end SR and S in Zero Motorcycle's line-up.
However, a totally new platform will be used by Zero Motorcycles for this model. The company has confirmed updates for the 2019 range through base models which are more powerful with horsepower expected to go up by 35%, extended range, new technologies and other features and several colour schemes and styling choices. There are multiple battery choices available and top-end models get higher torque, power and range although they weigh more than smaller battery models.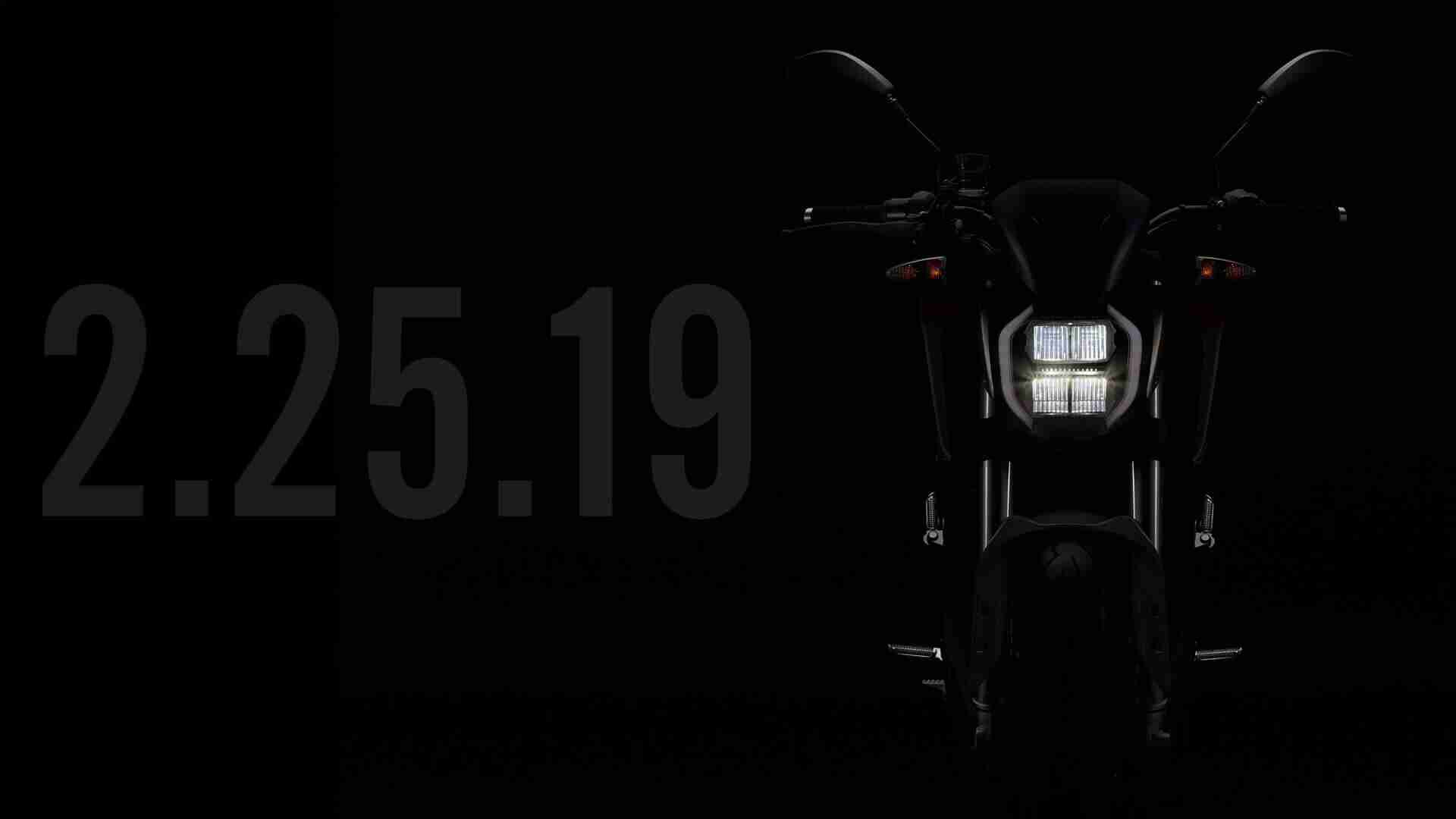 The current Zero SR gets a ZF14.4 battery pack which can be fitted with an extra Power Tank battery which scales up overall capacity by 3.6 kWh. The power plant dishes out 70 hp and 157 Nm of peak torque. This also has the longest range for any electric motorcycle in production with fuel economy claimed to be 359 kilometres or 223 miles per charge. This is about 112 miles or 180 kilometres on the highway without the power pack.