The Kawasaki Ninja 300 spare parts prices have been brought down drastically thanks to heavy localisation. There was often a fuss around the overpricing of Kawasaki spares in India. With reduction of the Ninja 300 prices by almost a lakh recently this drastic change in spare costs is definitely welcome, all thanks to a lot of parts now being made in India.
Although Kawasaki has not officially announced this, a dealership in Mumbai released a price list of both the old and new prices of the parts that clearly shows the massive differences. The prices of everything starting from the brakes, clutch lever, front and rear tyres, front and rear disc etc. have been cut down by a great margin. The most difference in seen in the fairing on both the sides. Earlier the fairing would cost Rs. 52,280 but now the new cost is as low as Rs. 5270. The same kind of price cutting can be seen in the front disc brake with the new price being Rs. 2100 whereas the old price was Rs. 28,460.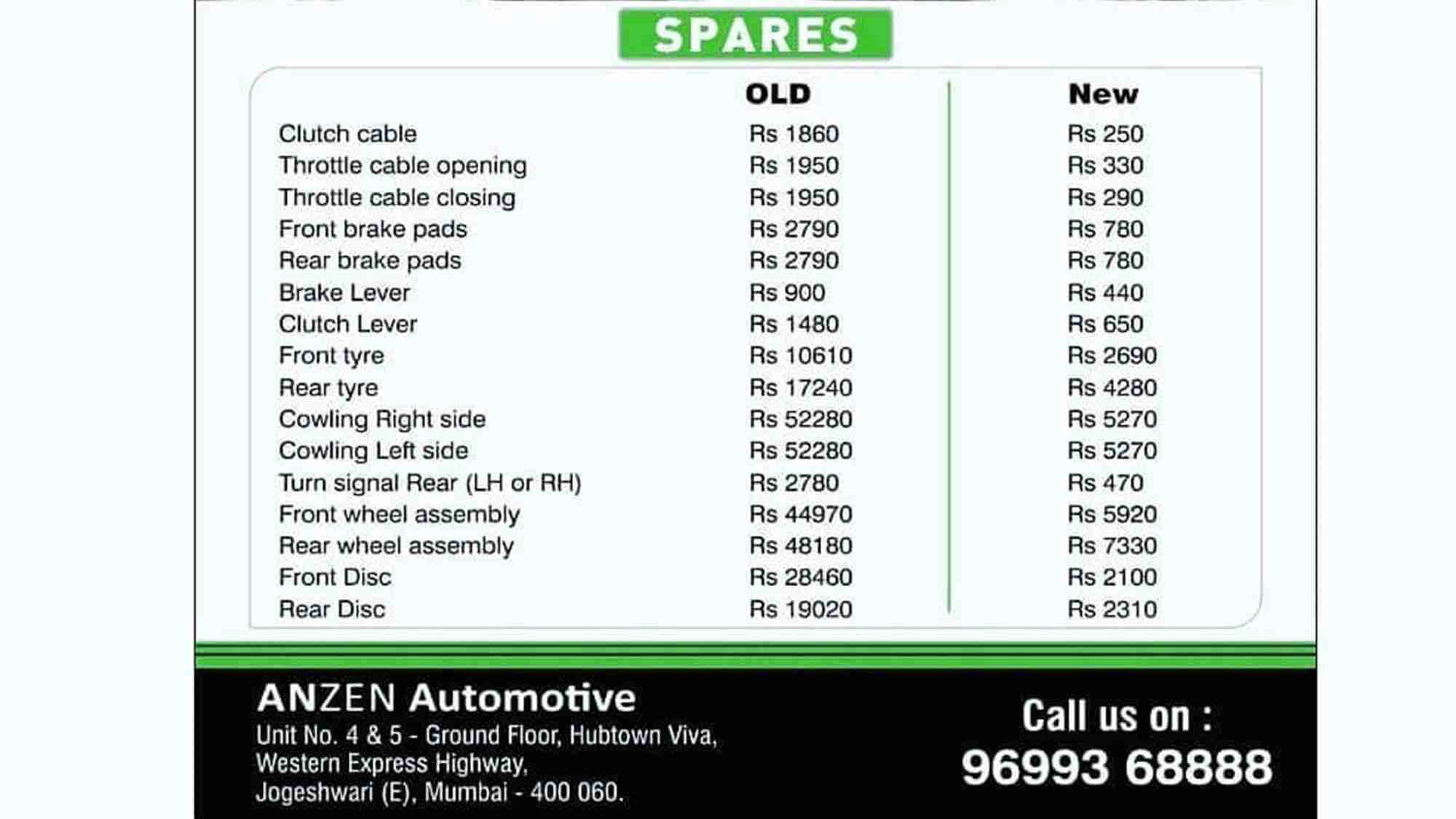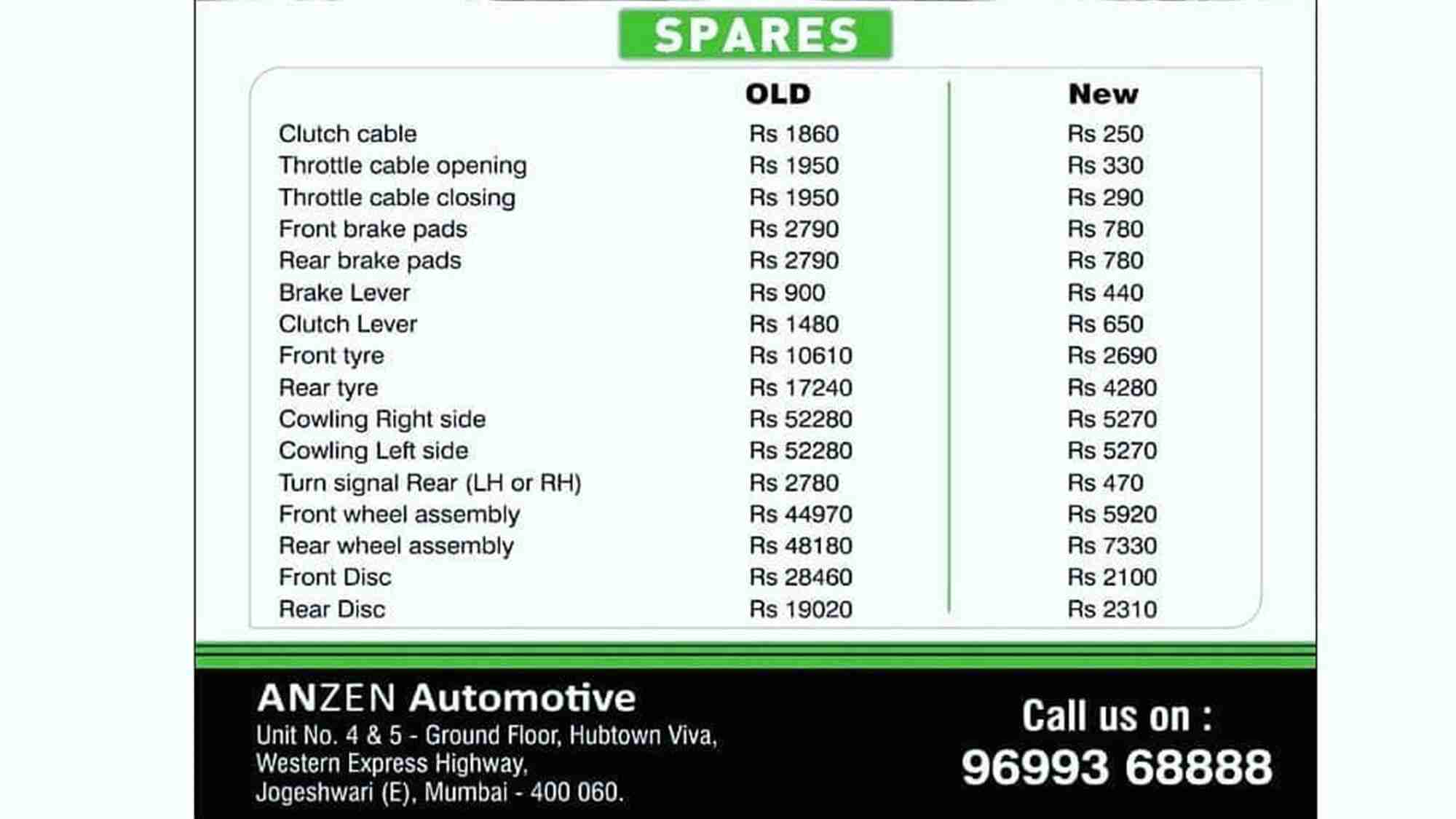 We recently reviewed the new made in India Ninja 300 and were impressed to find that even with the massive localisation there has been no effect on the actual quality of the machine and it still is the super refined high revving beauty that we all love. Our review video below.
[youtube https://www.youtube.com/watch?v=VxrNYlF7Di8?rel=0&showinfo=0&autohide=1&autoplay=1&cc_load_policy=0&iv_load_policy=3&modestbranding=1&w=1280&h=720]