In the recent past, patent information for a Variable Valve Timing or VVT technology developed by Honda came to light. This technology should be introduced in the new generation Fireblade as per reports which will help it adhere to Euro-V emission regulations apart from the obvious performance boost in the low and mid range RPM band. However now, patents have also been leaked for a new steering assist system for Honda motorcycles.
This patent was filed back in September 2016 and the steering assist system may function in the same manner as the steering wheel of a car which should help in easier turning and cornering. The assist motor will enable transmission of turning forces to the steering for lighter action. There is no official information on which new Honda product which will get this technology. However, the patent image does bear resemblance to the Honda Goldwing. This may be a useful offering for the luxury bike which is quite heavy and revered by touring enthusiasts worldwide.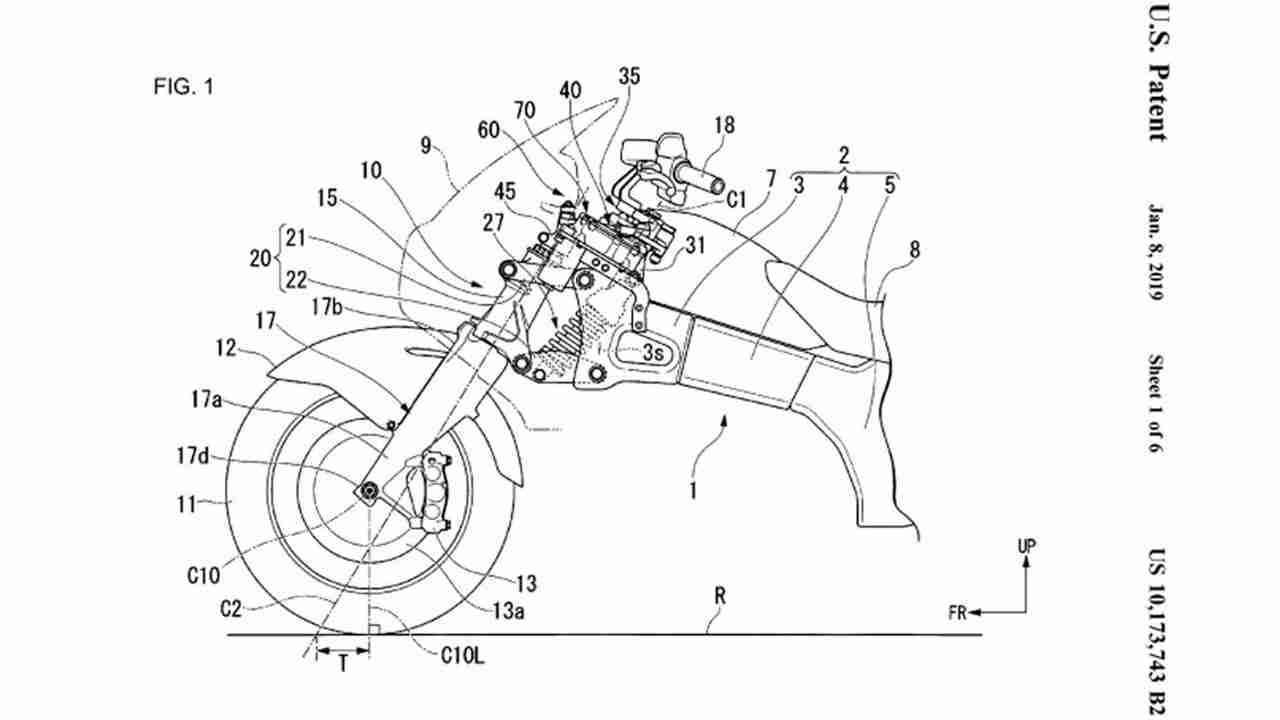 The steering technology should make its way into Honda products by 2020. Rival Ducati is also working on a front and rear radar system for its bikes which will release by 2020.