The BS6 ready TVS Apache RTR 200 4V is here and it sure has got everybody's attention. With the BS6 updates TVS has also used the opportunity to add on a lot of new features and tweaks to take this Apache to the next level.
Let's start with the engine. TVS has ensured that the BS6 change has not resulted in a drop in power but torque has come down marginally. The engine now uses an asymmetric piston which has allowed it to be lighter and helps it rev faster.
This combined with the already Nano Friks coated piston and P V D coated piston rings has taken refinement to the next level. Even at higher revs with the RPM hitting the limiter and the engine screaming away it maintained its composure. TVS has also repositioned the O2 sensor to ensure that the closed loop fuel injection system is more stream lined. All these minor changes has made the engine more efficient than earlier which definitely should increase its mileage.
To make low speed and traffic riding easier TVS has introduced a Glide Through Technology which allows you to simply release the clutch and even with no throttle the bike will crawl at a minimum speed without stalling. This works in the first three gears and we found that it works like a charm and could really help make life in slow moving traffic easy.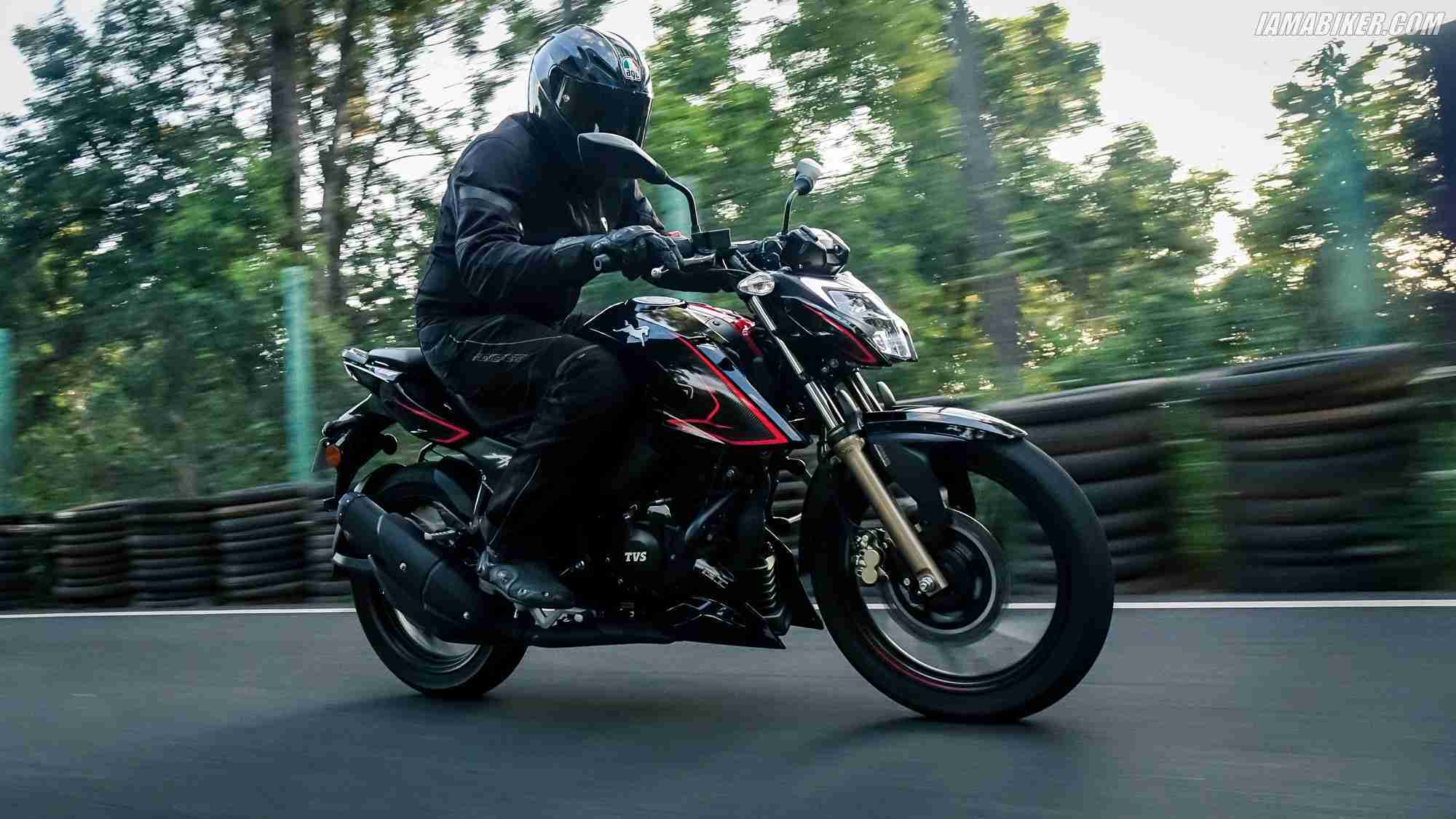 Not much has changed in the suspension and braking department and the 200 4V remains a great handling machine like before. The brakes too are sharp and really give you a lot of confidence. With the addition of a radial rear tyre, the grip levels and confidence you get has definitely improved. The bike feels much more composed leaned over and allows you to go that much faster through a corner.
The biggest party trick though has to be the introduction of the Smart Connect system. By default the speedo has a ton of features like the top speed recorder, avg speed, lap timer etc and a new small dot matrix display embedded in it to show these. And via the connected app you get access to even more features like turn by turn navigation, call and sms alerts, call reject with sms via the 'i' switch on the handlebar, lean angle, ride info recording and even location reporting in case of a crash.
The LED headlights actually look good in person and look to be good for that night ride, but we'll know for sure only once we get it for a road review.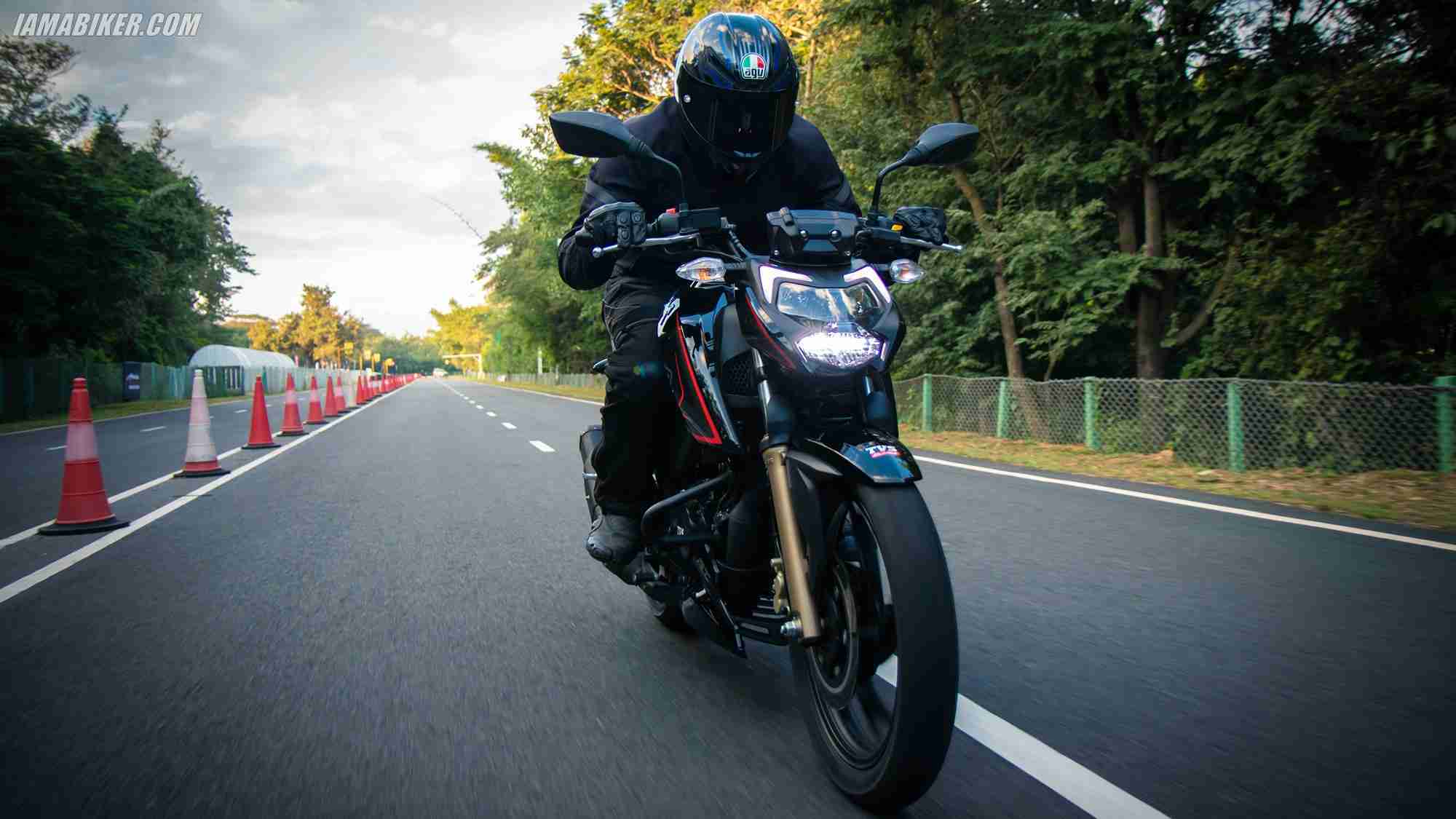 Apart from these there are a lot of other small changes like the aerodynamically redesigned mirrors, new seat inner material, a brass coated chain and an updated gear position indicating system that is faster than before.
Overall the new BS6 TVS Apache RTR 200 4V has taken refinement to the next level and the BS6 move has not really affected its performance. The features on offer really add a lot of value to the whole package and the new design is sure to grab a lot of attention.
Its looks to be a much better value for money sporty performance machine than before and we just cannot wait to ride it on the streets.