Back in 2008 when the original R15 V1 came out, apart from being a brilliant motorcycle it brought with it a huge change in perception. It raised the bar so high that now almost a decade later it still shines through. Yes some of its laurels have been matched or bettered by competition but it still in many ways remains a benchmark. So, when the talk about a version 3 started, expectations understandably were sky high.
We just got back from riding the Yamaha R15 V3 at the MMRT in Chennai and a decade old emotion has been stirred. A lot of things are familiar and a lot of things different, lets dive into the details.
Let's start with the heart of the matter and a place that has some of the most significant changes. The engine on the Yamaha R15 V3 now is a 155 cc one with an ever so slightly bigger bore. But this has resulted in 16.3 % increase in power and 4.7% increase in mileage as claimed by Yamaha.
The engine now also runs a higher compression with the peak power coming in at 10,000 RPM. But do not let that number scare you because the R15 V3 comes with Variable Valve Actuation that helps in ensuring adequate low and high rpm torque. This system works by using two cam profiles within the engine which means that at lower RPM's you have better torque than before and at RPM's above 7400 you have the high lift cams actuated by a solenoid that ensures continued delivery of torque. Quite simply put, in real world conditions this will result in reduced downshifts to build up that power and get going.
All this tinkering around in the engine and also the final exhaust note has one change that was unexpected. And that comes in the refinement levels or atleast the feel of refinement.
But it's in no way bad and in-fact still better than most other manufacturers, just maybe not what we are used to from Yamaha.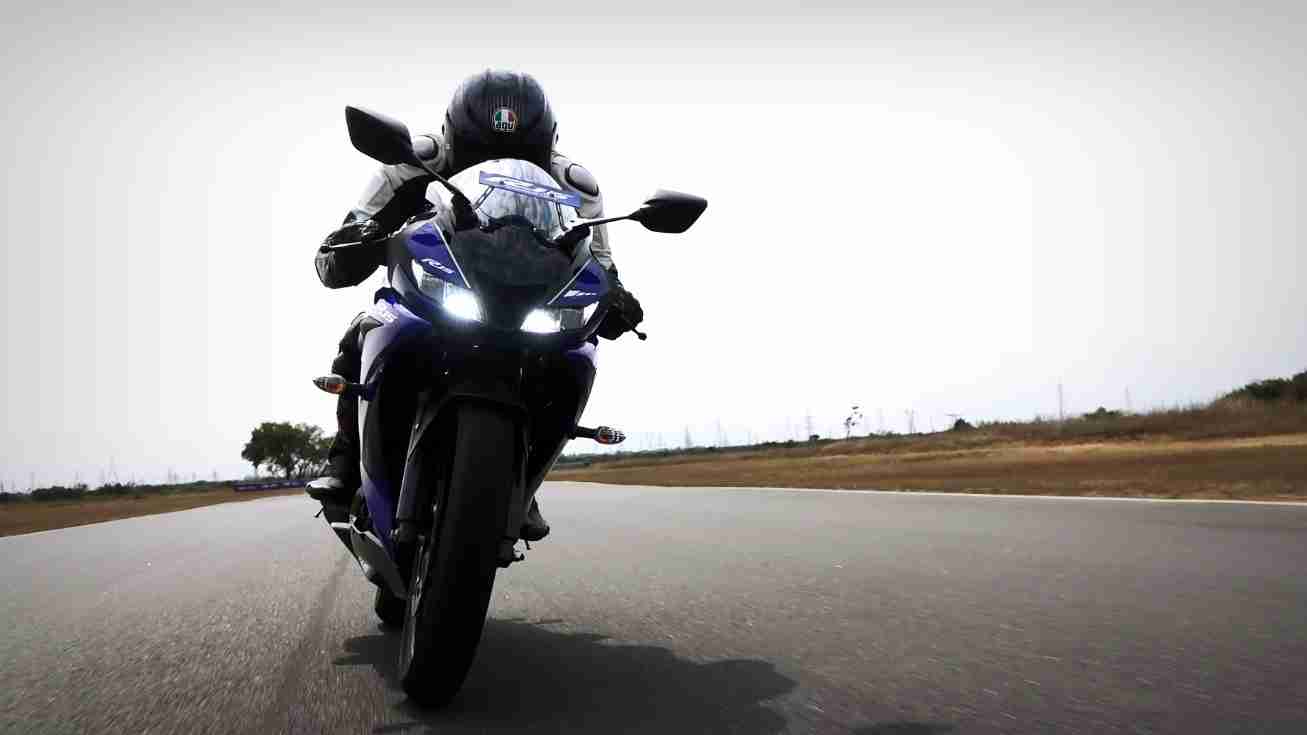 One key aspect that felt effortless was the clutch pull, it feels lighter and much easier to actuate. Credit for this goes to the newly added assist and slipper clutch, which help immensely for those aggressive downshifts without the rear wheel hopping around. But the real hero working hard behind the scenes with precision is the 6 speed gear box. There is no other way to describe it other than with the word –perfect.
The R15's were already great handling machines and honestly we really could not see how it could get better. The V3 has a shorter wheelbase by 20 mm with a reduced rake angle and a slightly wider swing arm. Once you sit on it, especially if you are above 5'10 5'11, the first impression is that of being slightly cramped. This is because of an increased seat height and a slightly more aggressive overall riding position. But the seat has enough room to move around and once you get going everything felt natural. Buy lap 3 we were already feeling one with the machine and probably that is the biggest plus point of the V3. It still maintains its easy to ride, light and friendly nature and not just gives you more confidence but forgives you by being easy to correct. Also the increase in kerb weight by 3 kgs is something you would not know unless somebody told you.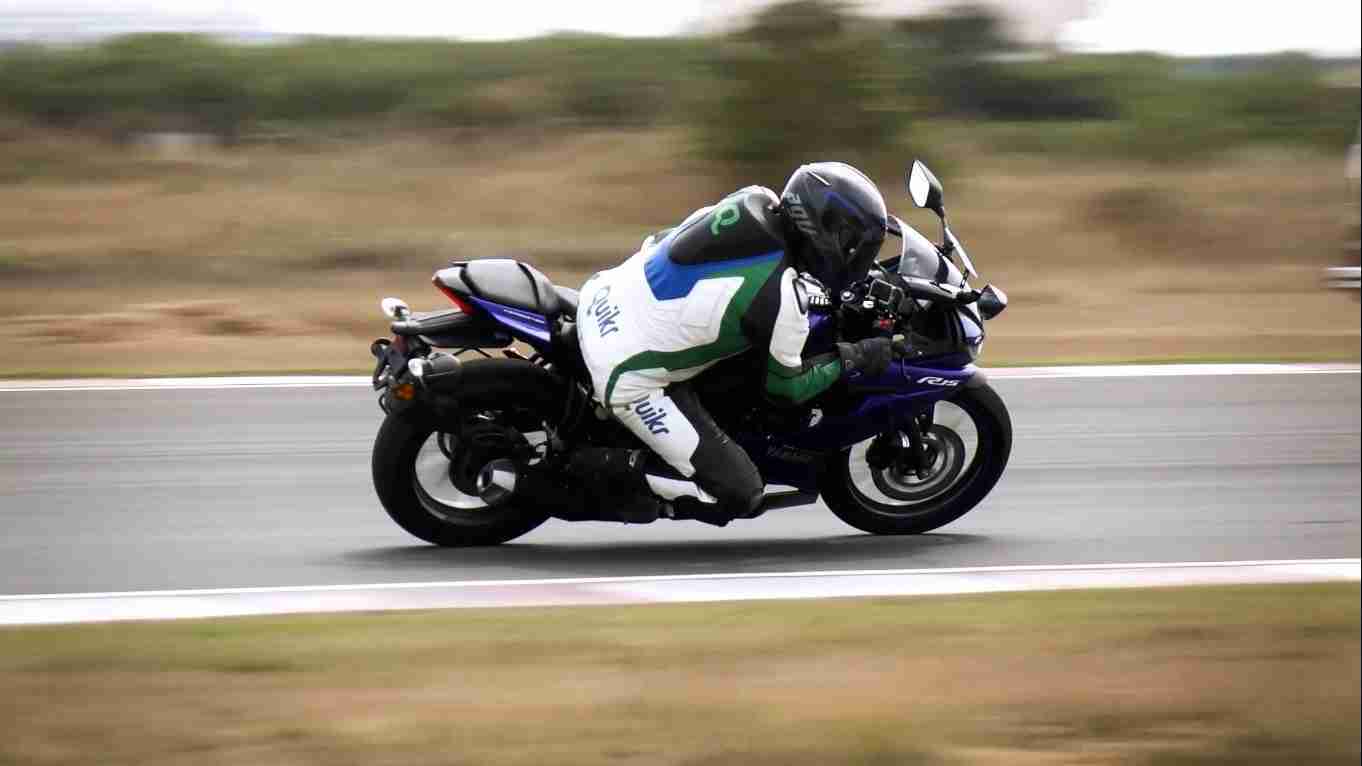 The R15 V3 now turns in faster and quick direction changes are even more easy with chicanes dispatched effortlessly. It keeps giving you a constant reassurance and you can push yourself further than you usually do. Credit for this also has to go to the tyres. The bike's we rode on track had the stock MRF rear replaced with the Metzeler and these stuck to the tarmac like on rails. The front MRF too was good and never really showed any cause for concern.
Compared to the previous version the V3 now has a bigger front disc. It now has better stopping power with a progressive bite and you can actually feel what the tyres are doing beneath you. Being a track we mostly never used the rear disc, but on the rare occasion we did, it did its duty well. In a track scenario we really cannot judge the suspensions from a road use point of view. The 41 mm telescopic forks at the front did not allow for much nose dive and even the rear was stiff. Good for the track but how it performs on the road we will see after a full road test.
Feature wise the Yamaha R15 V3 is the most loaded yet but still misses on that one option that we all were really hoping for, ABS. The twin-eye LED headlights sure look great and so does the all digital instrument cluster that has a gear position indicator, average fuel consumption and customisable gear shift indicator at the top apart from the usual.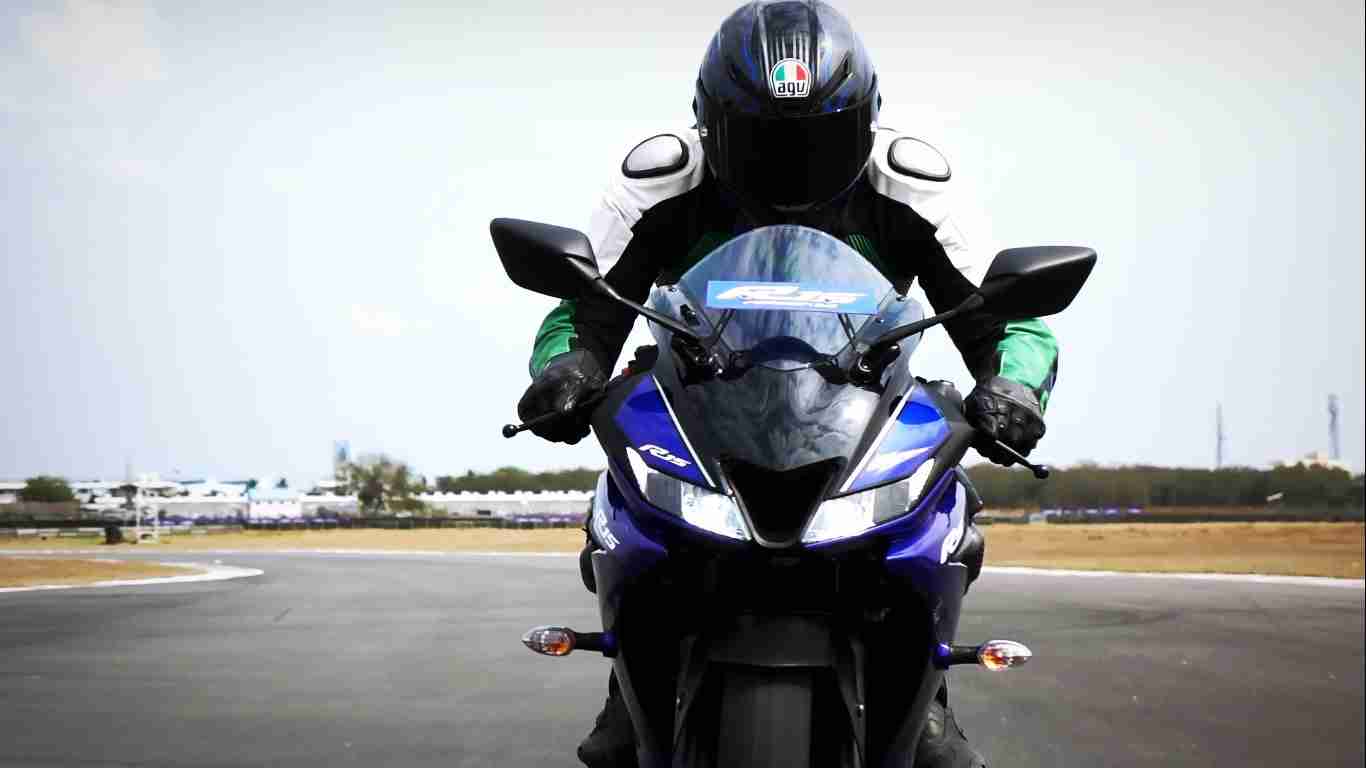 So, the first impressions of the Yamaha R15 V3 at the track surely is good and it promises to be a better machine than its predecessors. There are some kinks in it armour when it comes to the last mile of fit, finish and refinement. But what are comparing it to is to what it was before. So essentially it takes a tiny few steps back and huge leap forward.