Piaggio has just announced the launch of its special edition scooter in India – Vespa Notte 125 CC. The meticulously finished, all black limited-edition Vespa Notte with its powerful 125 CC engine symbolises style and sophistication. Leaning on unparalleled Vespa aesthetics and Italian style, the overall classy look of the bike is built to appeal to the Vespa enthusiasts. Vespa Notte is introduced at special introductory price of INR 68,845 (ex-showroom Pune). It adds to the already existing Vespa portfolio of SXL, VXL and Elegante.
The matte black beauty comes with an all-black finish featuring a stylish front and exclusive 'Vespa Notte' logo. The nocturnal styled bike has black mirrors, black grab rail & 11-inch black wheels.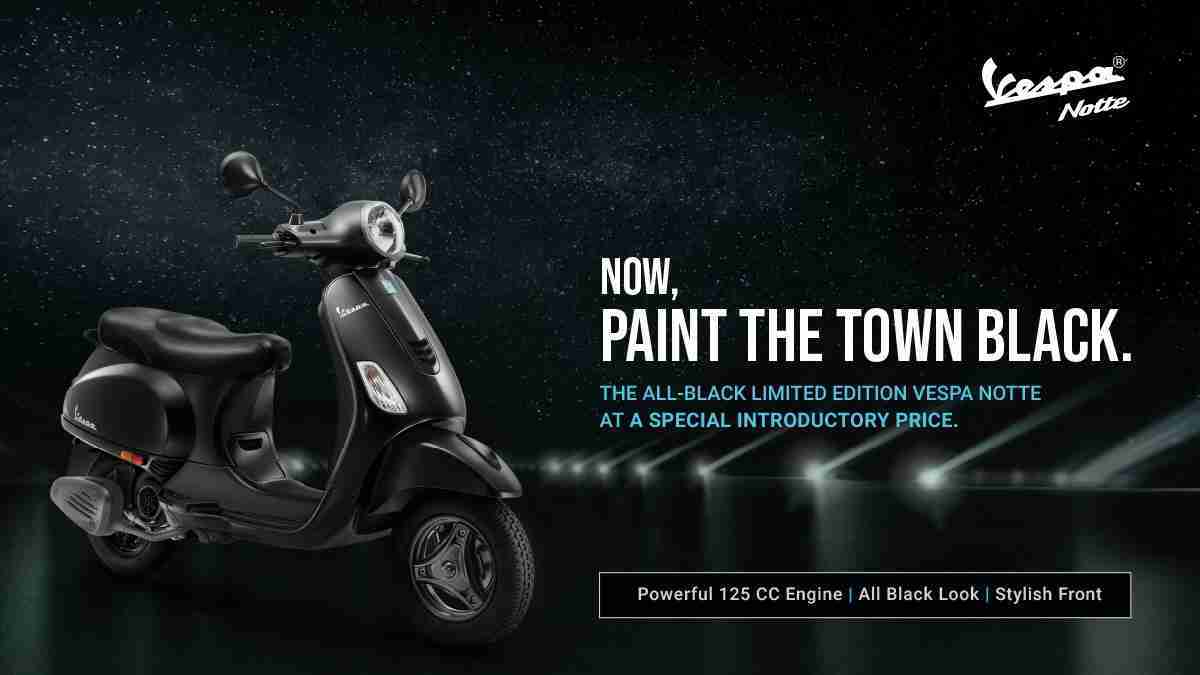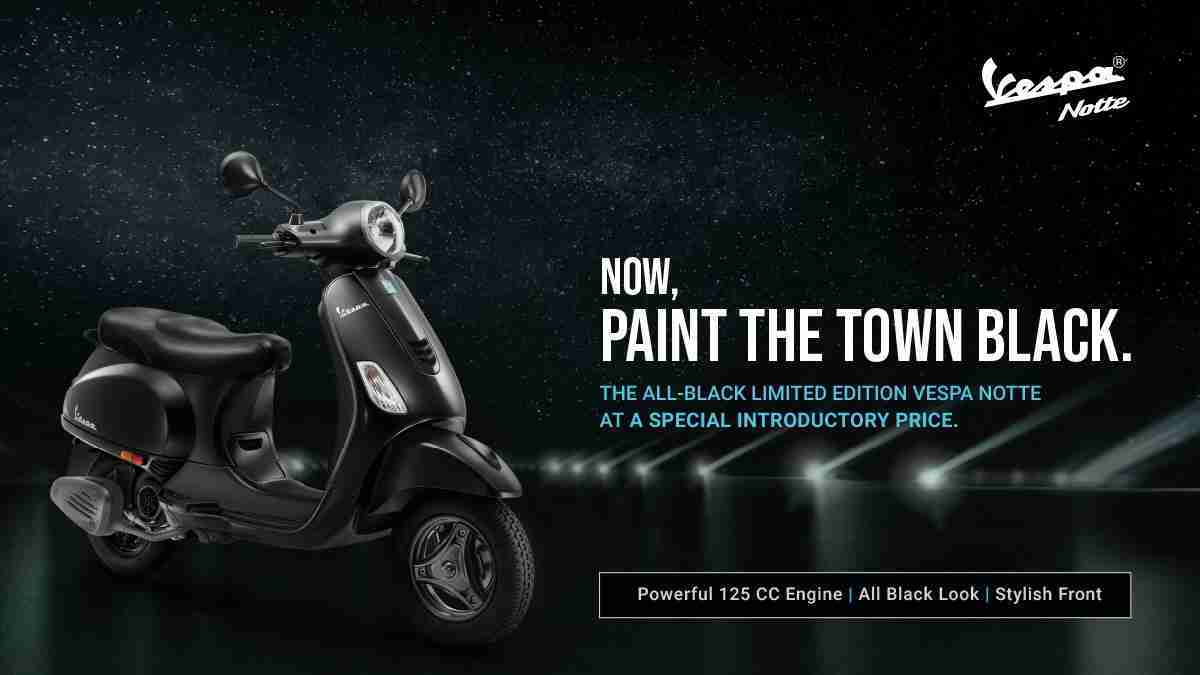 Commenting on this launch, Mr. Diego Graffi, CEO and MD Piaggio India said, "Piaggio is delighted to launch the special edition Vespa Notte 125 CC in India. This is an addition to unique design and cutting-edge technology of Brand Vespa. The elegance of the brand is carried ahead by the all black theme; it reflects & echoes the spirit of life and freedom and will win the hearts of our Vespa fans."
Touted as the most elegant and youthful, Vespa's unique design expresses a dynamic and lively character. The distinctive and exclusive Vespa Notte stands out for its total black look. The Vespa Notte special series is dedicated to those who love the attention to detail and meticulous finish of high quality products that are a pleasure to own and show off.
The limited-edition Vespa Notte is available at all Vespa / Aprilia showrooms across India. The innovative multi-branded flagship Motoplex stores houses complete range of Piaggio brands (Vespa & Aprilia). Vespa Notte is available for an attractive down payment of INR 8,999/- and buyers can also avail benefits worth on PayTm Mall.