Steelbird Hi-Tech India recently launched "SBA-2 Double Visor helmets" designed especially for the ultra protection of the riders. The biggest USP of this model is its visor. SBA-2 boasts of the longest visor in the helmet industry. Superior quality, effective performance and advanced technology "SBA-2 Double Visor" helmets offers distinctive characteristics and unmatched safety standards. Steelbird SBA-2 Double Visor is sure to win hearts as it fuses both stylish looks and safety features. The helmet has been designed in Italy with the best designers working on its design.
"SBA-2 Double Visor is sure to click well with riders owing to its USP. The model has the longest visor in the helmet industry hence it offers added safety for the riders. The model also meets European standards and is the most compact helmet in the world. Furthermore SBA-2 also comes with exciting and vibrant decals designed by the famous Bargy Design in Italy. SBA-2 double visor offers the riders the option of double visor and double protection of the chin through the visor and the mouth guard. This model is surely an amalgamation of style and world class safety standards." says Mr. Shailendra Jain, Global Group Head – Sales & Marketing, Steelbird Helmets.
The new helmet model has extraordinary feature highlights. The interiors incorporate advance air-ventilation system to keep comfortable during the long rides and in scorching heat. The EPS is in two parts with air channels for the ventilation. The air ventilation system is designed in a manner which allows proper airflow and circulation hence making the ride comfortable regardless of the weather.
To make the rides more comfortable SBA-2 comes with stretchable neck pad. There is also an attaco locking system present to lock the interiors at the back and can be removed easily; The visor too has a locking system to lock properly when completely down.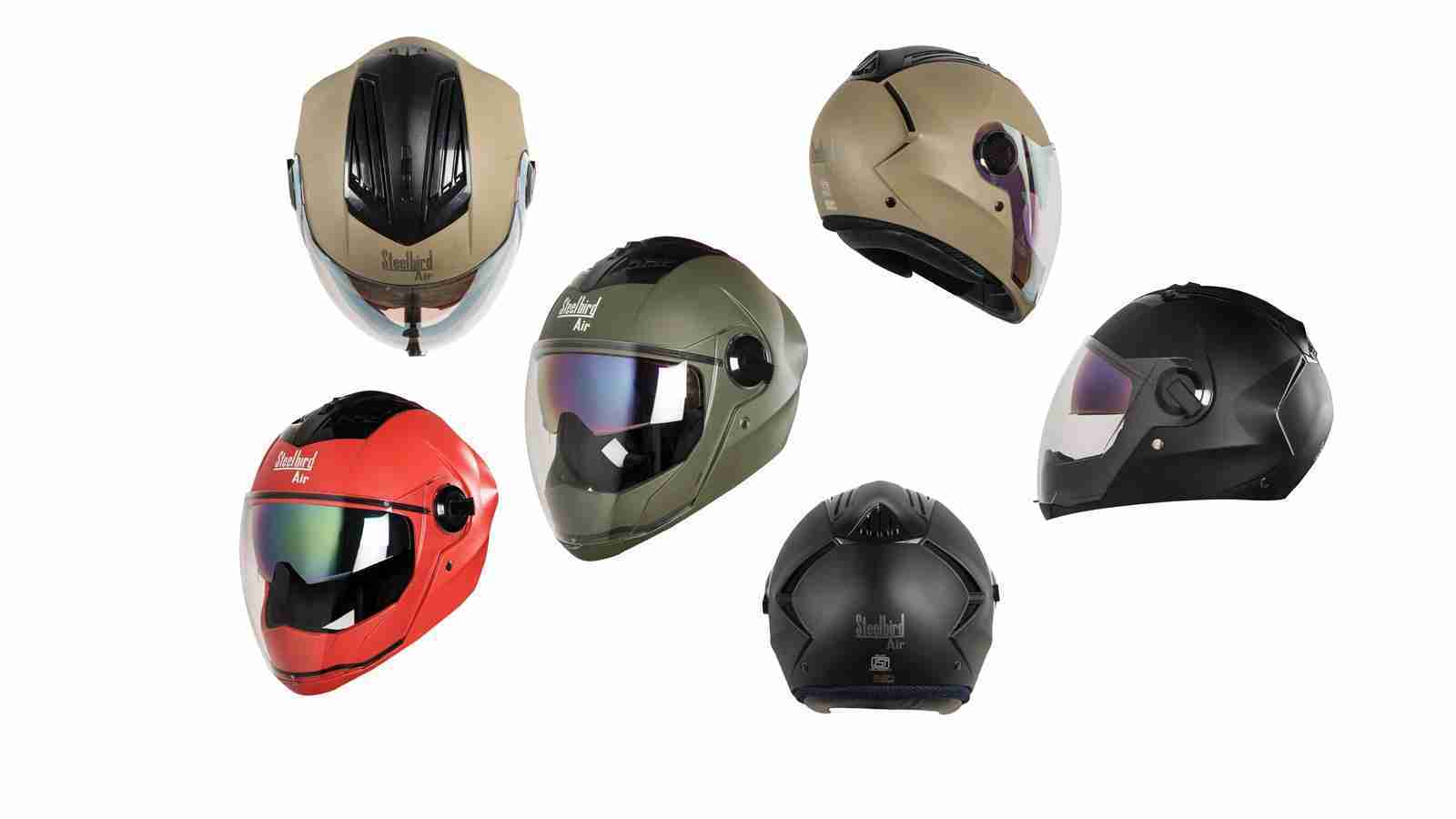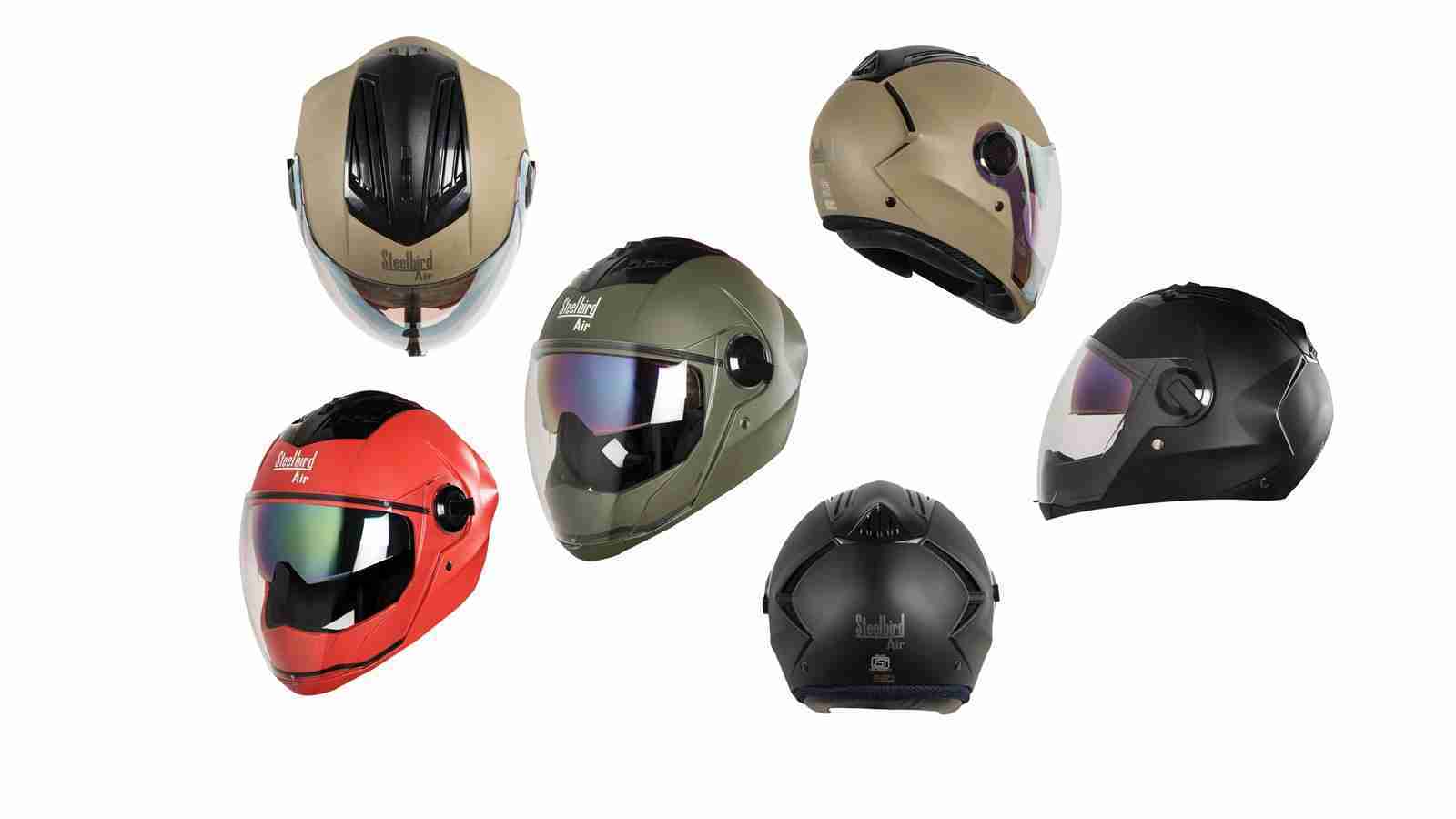 Furthermore, the designer and replaceable interiors are crafted to offer both comfort and premium looks at the same time; Also the centre part of head pad is equipped with 340 gms heavy cushion fabric for better head rest and comfort, this fabric is REACH registered fabric. Again to make it look stylish two tone mesh fabric has been used which is black inside and blue outside; SBA-2 also has a special Stainless Steel mesh at the back vent of the helmet.
The inner visor of SBA-2 will be also available with iridium coating in four different colors which are Gold, Blue, Rainbow and Silver. Also the outer visor of the model is available with Night Vision technology and in Gold, Green and Rainbow colour. Furthermore, for safety of the riders, SBA-2 offers three layers of protection that is visor, mouth guard and chin guard EPS.
SBA-2 double visor helmets meet international standards. It offers utmost protection and is extremely compact and stylish at the same time. Riders have many colour options to choose from. It is available in Non-painted 3 colors which are Red, white and Black. Also there is a hand painted 3 tone Flag option available as well. Furthermore, It is available in Glossy/Matt colors such as Matt Black, Glossy Black, Matt Silver, Matt Maroon, Matt Desert Storm, Matt Battle green, Matt Yamaha Blue, Matt Sports Red and Matt Honda Grey.
This new model is also available in exciting and vibrant decals designed by the famous Bargy Design in Italy. Priced at Rs 3409/- SBA-2 double visor is extremely pocket friendly and is available at all Steelbird outlets and on steelbirdhelmet.com.