Ducati India, today announced the first edition of Jamgarh, a festival of music by Sacred Holidays powered by Ducati, from July 6th – July 8th. This festival which started as a private congressional of musicians, brings together an eclectic ensemble of artists, genres, cultures and influences. This year's edition opens to a larger audience of Ducati riders who are looking for an exceptional and one-of-a-kind experience.
A finely curated three-day music experience, Jamgarh offers an opportunity to enjoy extraordinary performances, inventive fusion acts, impromptu jam sessions and personal interactions with artists throughout the weekend. Only limited to 30 reservations, the festival of Music will be hosted at Levitate, Ramgarh, a boutique resort located on the edge of a hillside forest, offering a wide panoramic view of the Ramgarh Valley and the magnificent mountains.
On the announcement, Sergi Canovas, Managing Director of Ducati India shared, "Ducati firmly believes in providing an unparalleled level of experience and service to the growing community of Ducatisti and passionate bikers. Our association with the Jamgarh Festival is built on the same promise, offering an amalgamation of motorcycles and music – one that the riders will recall long after they return home."
"Jamgarh will be a unique, intimate musical journey with an exceptional ensemble of artists in a spectacular setting," said Sanjay Malik, Director of the event. "We are delighted to have Ducati as a partner with a shared passion for offering distinctive, well-crafted travel experiences." said Vineet Sharma, Curator of the Festival.
The immersive sessions include live performances with the Terra Rosa Gypsies, which includes the famed Shellee aka Shailender Singh Sodhi – the quintessential Bollywood lyricist, the vivacious voice of Vineet Sharma and Guna Shekar's compositions. Further to this, featuring artists in the orchestra include a diverse and accomplished bunch, such as Manish Pingle, Classical Guitarist and a senior disciple of Legendary Sitar player, Ustad Shahid Parvez, Gyan Singh, one of India's foremost tabla players and percussionists, Atonu Gautam, celebrated for his strings in Sawariya, Dum Maro Dum and Phas Gaya Re Obama, Anirban Ghosh, recipient of the ARThink South Asia Fellowship, British Council's Young Creative Entrepreneur award and the Goethe Institute's SAMUR fellowship.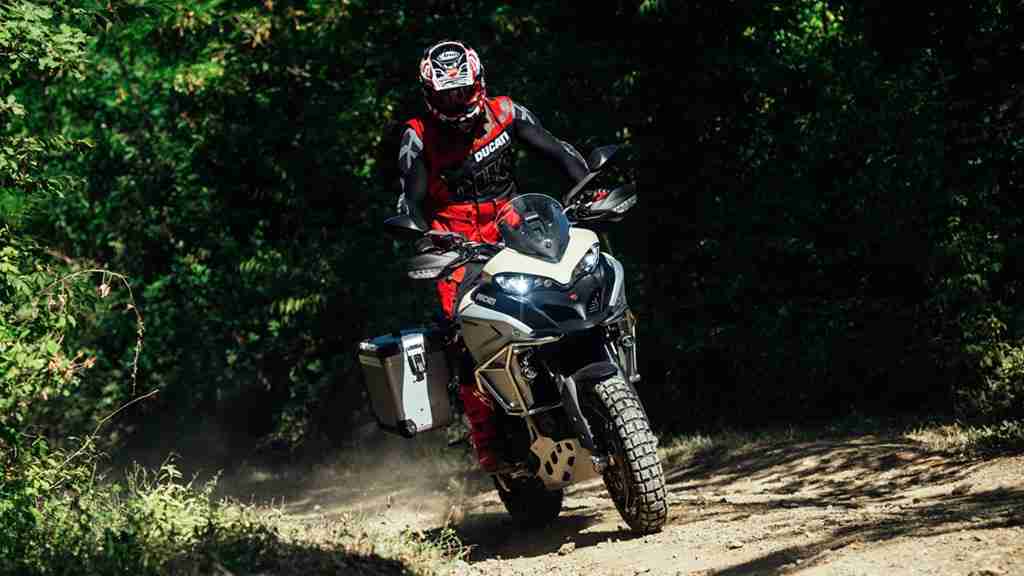 The ensemble holds many more high and mighty artists such as Nikhil Vasudevan, you may remember him for his associations with Ska Vengers, Prateek Kuhad and the Jass B'stards; Sumant Balakrishnan aka Bala, an enigmatic vocalist and guitarist, also the founder of Delhi blues act NokNok. Kenny Emannuale, Flamenco Guitarist known for his duets with Folk legend of Rajasthan – Mame Khan, Anne Marie Ene, national symphony orchestra of Bucharest and the Opera Singer Christine Matovich will also be performing at the gala. Sumithra Narayanan, lead vocalist of the 'World Folk Ensemble' and female vocalist of the Sufi band 'Samarpan', and Johny on the Electric Guitar and Anuj, the Percussionist will also be a part of the grand affair. The internationally renowned Amit will also be showcasing his wide repertoire of folk to fusion.
Booking are currently open for all music and biking enthusiasts to be part of this excursion. The trip will cost you INR 29,500 for a couple booking including, stay, F&B and full access to all music performances (Exclusive Ducati prices).
For booking contact: jamgarhfest@gmail.com
Online: www.levitateatramgarh.com
Call: +91 9818798637 (Ritu Raj), +971 506406679 (Sanjay) or contact your local Ducati dealer.