2018 is already setting in as a cracker of a motorsport season for Honda's Indian riders. After announcing its new motorsport direction 'To develop iconic Indian rider for National & International Championships', this is the first season of Honda newly formed first Indian team 'IDEMITSU Honda Racing India team' by T Pro Ten10.
After the inaugural round in Thailand, the second round in Adelaide (Australia) saw the Indian rookie Anish D. Shetty snap his first point of the season in Asia Production 250cc class. Starting from a far 19th on the grid, Anish worked his way and finished for the first time in top 15 riders. Anish scored the first point in his season in his maiden run Australia. Anish clocked his best lap time of 2:11:953 and a top speed of 197 kilometres/ hour.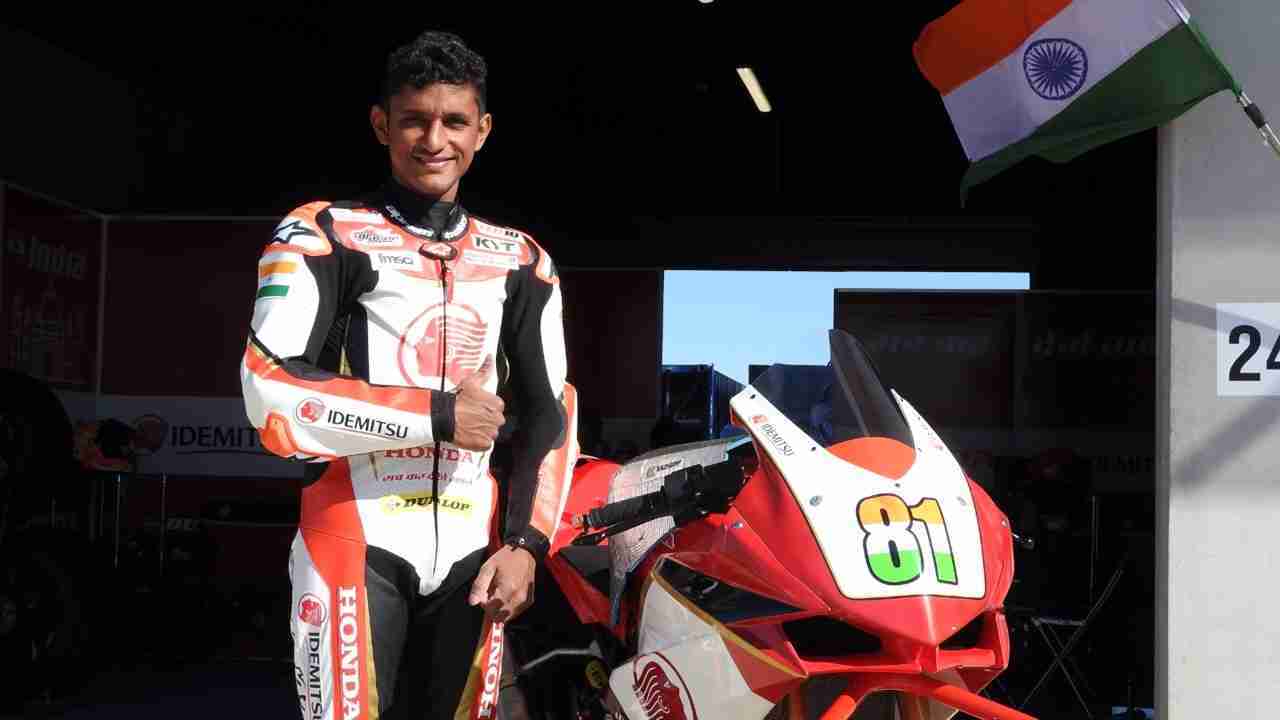 Meanwhile, it was a tough weekend for the second-timer Rajiv Sethu who crashed in the third practice and suffered a wrist injury. Honda 2Wheeler India team's third rider, 19-year old Japanese rider Taiga Hada competed in the marquee SuperSport 600cc with 21 other riders. Starting from Third position, Hada was comfortably leading when the race was abandoned due to two red flags with no points awarded to any rider or team.
Sharing how Honda 2Wheelers India is proud that for the first time, an Indian team is participating solo in the 23rd season of Asia Road Racing Championship (ARRC) 2018, Mr. Prabhu Nagaraj, Vice President – Brand & Communication, Honda Motorcycle & Scooter India Pvt. Ltd. said, "This is our next step to develop iconic Indian riders for not only national but more so international racing championships. This weekend is coming up with lots of surprises. We are delighted that Anish, despite being a rookie has already climbed ranks to top 15 and scored his first point so early into the season. Rajiv's accident and wrist injury were very unfortunate but with the next round in June, I'm sure he will be back stronger than ever. Parallely, despite 2 red flags in the race, Taiga Hada – our 3rd rider in SuperSports 600cc had a comfortable lead and was eyeing to win the race, unfortunately the race was abandoned with no points to anyone. Overall, we are confident of a great show by our riders in Race 2 tomorrow and the remaining 4 rounds of the season."
Elated to be a part of Honda's historical first all Indian team at the 23rd season of Asia Road Championship, ANISH SHETTY, the rookie Indian rider of IDEMITSU Honda Racing India team by T Pro Ten10 racing in Asia Production 250cc class, said, "Australia track was completely new but my first race experience was wonderful. Starting from 19th on the grid, I didn't have a good start. But challenging myself, I coped up with the bike on the track and gained over other Asian riders to close at 15th and score my first point for Honda's first Indian racing team. 2018 is a big leap for me. With Honda's support, I have made my international debut with Asia Road Racing Championship. It is just 2 rounds into the championship, but there's a steep learning curve as I am competing with best racers from across Asia. Today, I learnt that by entering into the race with a calm mindset and sustaining this throughout the race, my mind and body pushed 100%. Now it's time to perform better in tomorrow's race and aim to win an Indian podium this season."
Meanwhile, the Aussie round didn't go well with RAJIV SETHU, Honda's second timer rider competing in the Asia Production 250cc class of Asia Road Racing Championship. The 20 year old Chennai talent of IDEMITSU Honda Racing India team by T Pro Ten10 said, "Round 2 in Australia is turning out to be a unfortunate weekend for me. I feel very sorry that I disappointed my team. While I came with good confidence, I got hit by a rider in the very first lap of first practice and couldn't continue. Again, I could join the second practice in last 10 minutes as my bike was under-prepared earlier. Due to this, I could ride only 4 laps. By the third practice, I gained back some confidence and got some good laps. But, I got high-sided to avoid another rider in the 5th lap and crashed with a wrist breakage. But, I will come back stronger with more confidence and hope. I now look forward to the next race in Japan."