Flat Track Racing, one of the oldest forms of motorcycle racing has its roots in the early 1900's and it slowly gained immense popularity during the 1920's. Unlike motocross or road races where the riders are spread out over a large area, a spectator in the stands at a flat track race has access to thrilling action at all times.
This popular sport also shares a storied legacy with Harley-Davidson. The brand enjoyed a strong dominance on the dirt track starting with Joe Petrali in the 1930's. Thereafter several Harley-Davidson riders have won numerous accolades and the brand continues to show dedication towards the sport with the all new American Flat Track racing team announced in early 2018. Harley-Davidson has also recently announced its second Year as Official Motorcycle of AFT Twins presented by Vance & Hines. As the American Flat Track enters its 65th consecutive year of competition, Harley-Davidson looks to build on its astounding 680 victories in the class.
Upholding the legacy and showcasing its commitment to fuel excitement for motorsports in the country, Harley-Davidson India debuted its very first Flat Track experience in India for motorcycle enthusiasts. Led by Marco Belli, the International Flat Track legend and master of the Di Traverso school in Italy, a special two day masterclass and training session was conducted for a select few at John Singh Speedway in Shahpura (near Jaipur). The enthusiastic bunch shared a great camaraderie on and off the track as they learnt tips and tricks from Marco Belli while being trained in the techniques of handling a Flat Track motorcycle. Day one was dominated by introduction to Flat Track and training sessions while Day two saw thrilling races amongst the participants.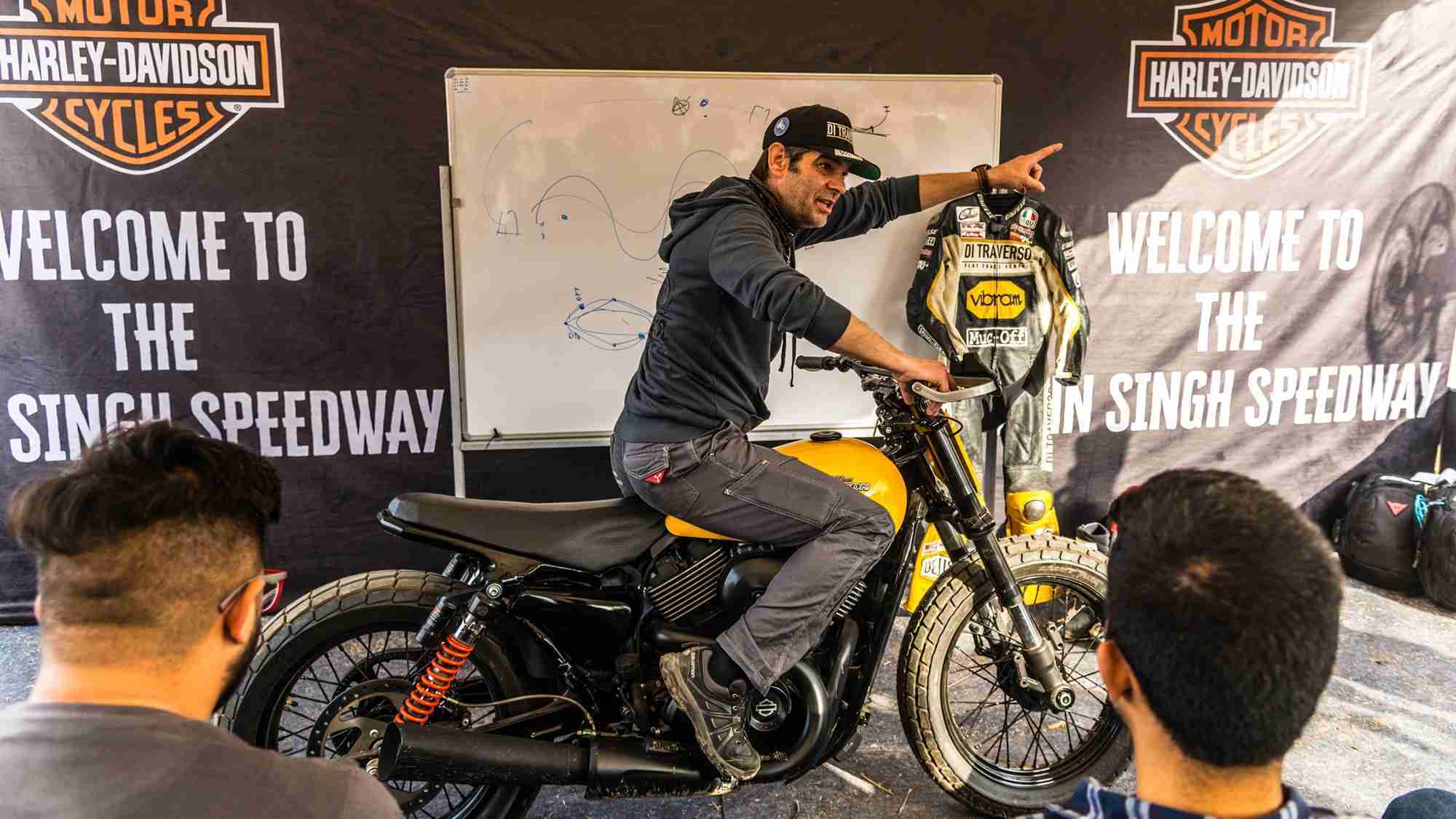 Peter MacKenzie, Managing Director, Harley-Davidson India and China said, "Marco Belli has a long standing association with Harley-Davidson and we're extremely happy to have him lead the first Harley-Davidson Flat Track experience in India. With this endeavour, we wish to garner more acceptance for the sport, encourage the setting-up of amateur flat tracks in the country and continue to fulfil dreams of personal freedom through riding experiences and events curated for like-minded individuals."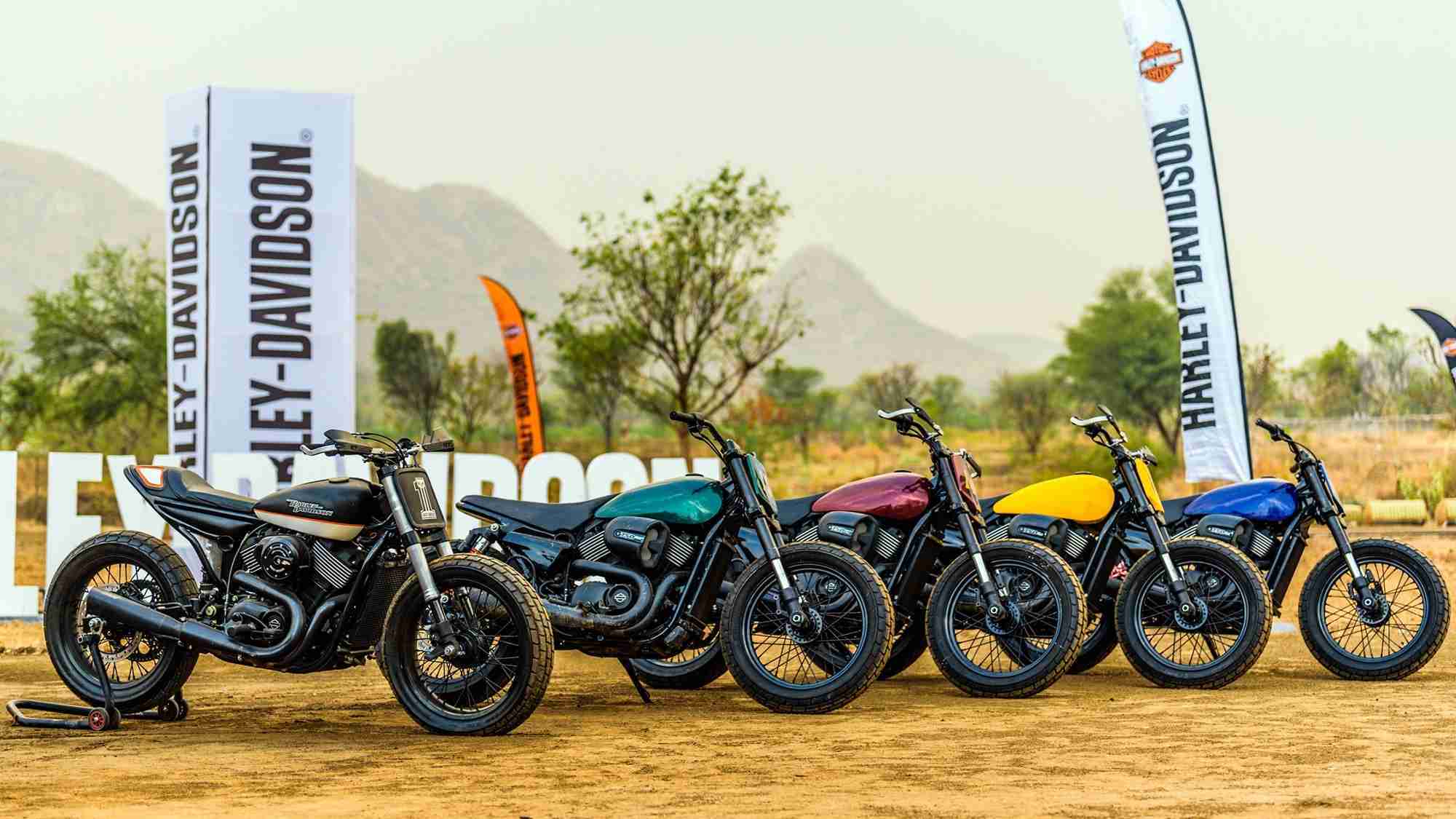 Flat Track racing calls for motorcycles that can cater to the unique requirements of the sport. For this purpose, four Harley-Davidson Street Rod motorcycles were specially customised by Vijay Singh Ajairajpura of Rajputana Customs. Under his expertise, the Street Rod showcased its versatility, from being the master of the street to a purpose-built Flat Track motorcycle with modified handlebars, seat units, fuel tank, exhaust, wheels and tyres.
Talking about this project, Vijay Singh Ajairajpura of Rajputana Customs said "We designed the first purpose-built Harley-Davidson Street 750 that was showcased during the exhibition rides at India Bike Week in 2017. The Street Rod is a versatile machine that holds well not only in the urban jungle but also on the dirt track. We are extremely proud to have been associated on this journey with Harley-Davidson."