The MotoGP World Championship is about to reach the halfway point of the season and, after eight Grands Prix, Marc Márquez leads the way. He extended his advantage on last Sunday with his fourth win of the year, in an exciting race in which the reigning World Champion took advantage of the work done during practice with his team to open a small gap on the final laps.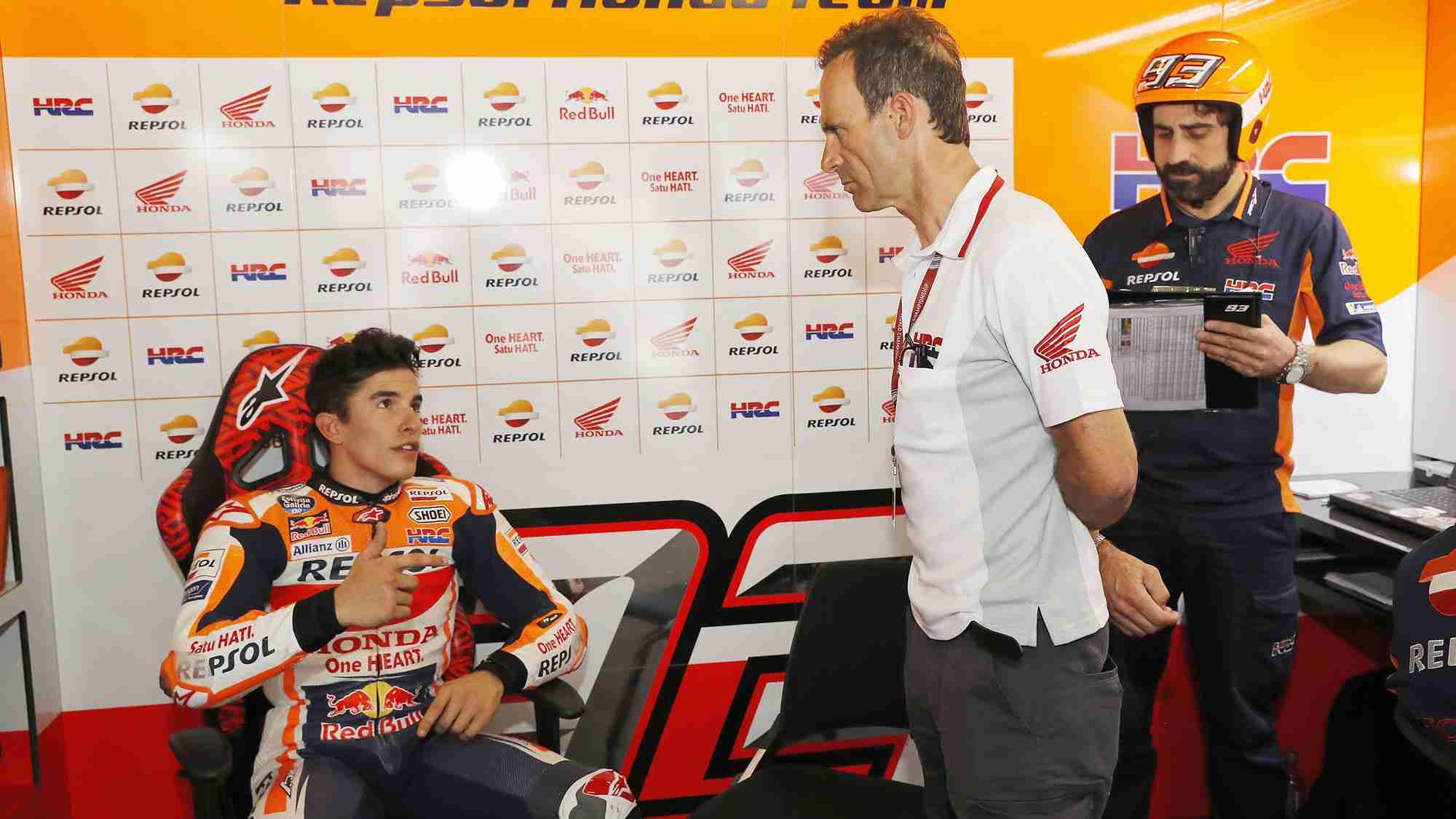 WHAT WAS THE STRATEGY FOR TODAY'S RACE AT ASSEN?
"It was a hard and very complicated race, in which it was tough to escape from the big group at the front. But Marc played his cards well – he chose the correct tyres, waited and then he used all his potential. He could show what we saw throughout this weekend – his advantage of two or three tenths per lap."
THE POSITIVE POINTS AND NEGATIVE POINTS AFTER THE RACE?
"The positive point is that Marc won the race and we increased the gap in the Riders World Championship and the Constructors World Championship. The negative was Dani's weekend. He never felt comfortable because this track is almost always very difficult for him and he couldn't recover the time he lost during practice. I hope he can again be racing up front in two weeks at the Sachsenring in Germany, which is a track he likes."
THE VIEW FROM THE PIT WALL DURING THE RACE?
"Today wasn't a fast race in terms of speed, but it was a very good race, which was quite tough on our nerves!"
THE INSIDE STORY APART FROM THE OFFICIAL COMMENTS?
"Assen was amazing, as usual. The atmosphere has been great, with 150,000 people enjoying a great show and beautiful weather all weekend."