Royal Enfield is back with the sixth edition of its celebrated ride Tour of Bhutan. The ride to the mystical land of Thunder Dragons will be flagged off from Siliguri, West Bengal on October 15, culminating in Guwahati, Assam on October 25. In this edition of the ride,15 riders will traverse more than 1,300 kilometres spread across 12 days, with the first stop at Phuntsholing, and then towards valley town of Paro finally reaching Thimphu, the capital of the kingdom of Bhutan. Riding aficionados can register for this ultimate ride beyond borders at http://royalenfield.com/tob/
Bhutan as a land of mountain, monasteries, and magic is a bucket list destination for motorcycle enthusiasts from across the world. With its mystical charm and little known history among the masses, the country bridges the gateway to the 'Himalayan Rhapsody' and also rightfully features as a top riding destination embedded with an average of 10 curves per km of road. Little is left to the imagination of a rider cruising via curves, jaw-dropping landscapes and cities that don't even have traffic lights. The riders can submerge themselves in a thumping symphony of riding pure on their Enfield motorcycles along deep valleys, rice paddies, orchards and specks of tiny villages along the roadside. The whole journey from Siliguri, Thimphu, Punakha, Bumthang, Tashi Gang and Samdrup Jongkhar presents abundant panoramic views for any riding and nature loving aficionado catapulting the riders into an unforgettable experience.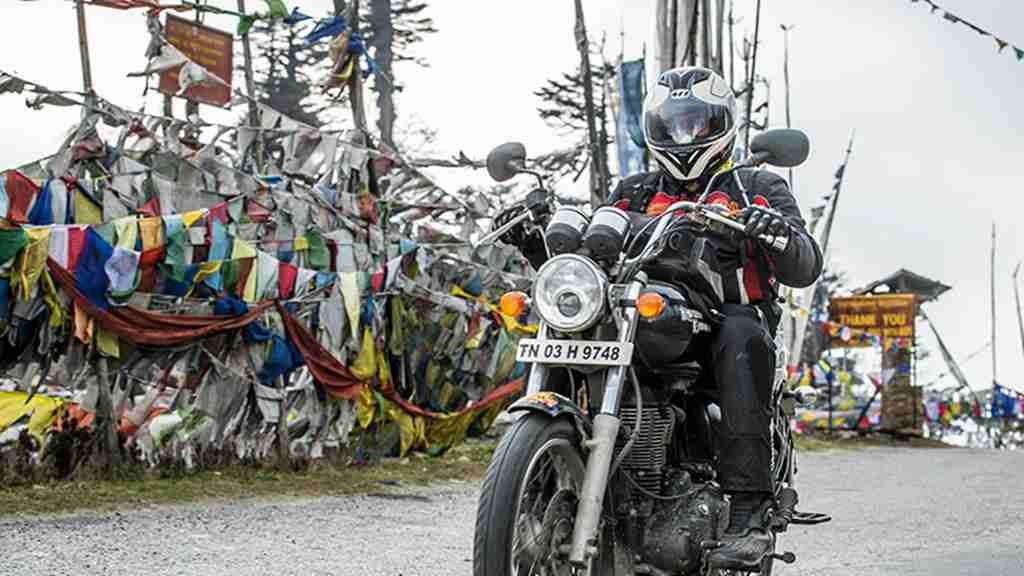 With an average elevation of 4500 m, the Tour of Bhutan promises an unforgettable adventure riding experience of a lifetime. The route has been chalked out specifically to challenge the riders with the winding mountain roads; the snow-capped mountain peaks in the eastern Himalayan ranges; water crossings & slush, gravel tracks, cross narrow suspension bridges as well as straight stretches.
---
For latest news and reviews in your mail box click HERE to subscribe to our daily newsletter!
or
Click HERE to Download our APP for all the action right on your mobile device!