When the Royal Enfield Himalayan was launched there was something about it that appealed to everyone. Even the typical non RE touring crowd wanted to know more as atleast on paper it looked like that one motorcycle that we have all been waiting for. You see, among the touring crowd, there is a silent dream. A dream of a motorcycle in the 250-400 cc segment, that produces about 30-35 horses and about 30 Nm of torque. A motorcycle that can do a highway cruise comfortably at around 120 km/h and yet stand tall when the roads disappear. This motorcycle had to be made in India for the right pricing and so now you know why the Himalayan made heads turn everywhere.
But then, we all know how it went from there. Probably the only saving grace was that the company really stood up and accepted the issues. But yes, some folks were caught high and dry.
Honestly after all this when the Himalayan BS4 version was announced, we were not jumping with joy to check it out. But then the company claimed that they have sorted all the quality issues, so yes, we went out and did what we do best. Ride.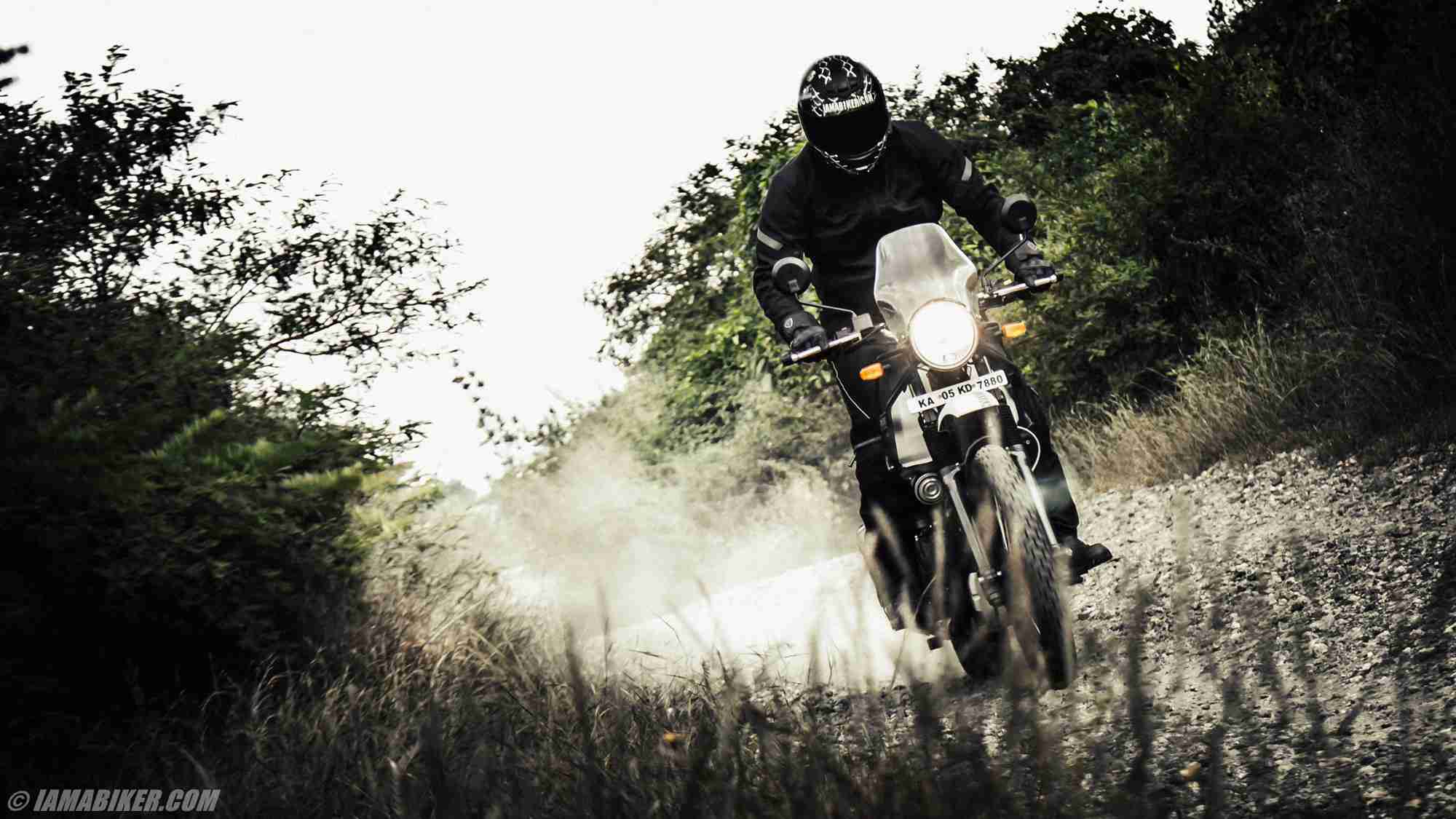 The biggest change on the new Himalayan BS4 is that, it now gets fuel injection. The effect of this new addition is immediately noticeable as well.
The bike now has a better feeling low end. Earlier it struggled a bit to get going from stand still, especially below that 3k mark. But now it has a clean pull from stand still. The other change is at the top end of the spectrum and the now you can cruise on the highway at a higher speed. Now the Himalayan BS4 will do a 90-100 cruise without the engine feeling stressed. You can of course push it further and we even saw a 130 km/h on the speedo.
While the engine spec remains the same at 24.5 bhp @ 6500 rpm and 32 Nm @ 4250 rpm, the mileage seems to have improved and we got a decent 26-28 km/l for the most bit.
Royal Enfield also informed us that the BS4 version also gets a new clutch assembly, a revised rocker arm and updated gearbox.
Now coming to the other bits, the Himalayan still remains the machine that can handle all kind of roads very well. The 21 inch front tyres with 41 mm forks and 200 mm of travel lets you take this machine almost anywhere and keeps you confident. Highway manners too are decent like we said earlier.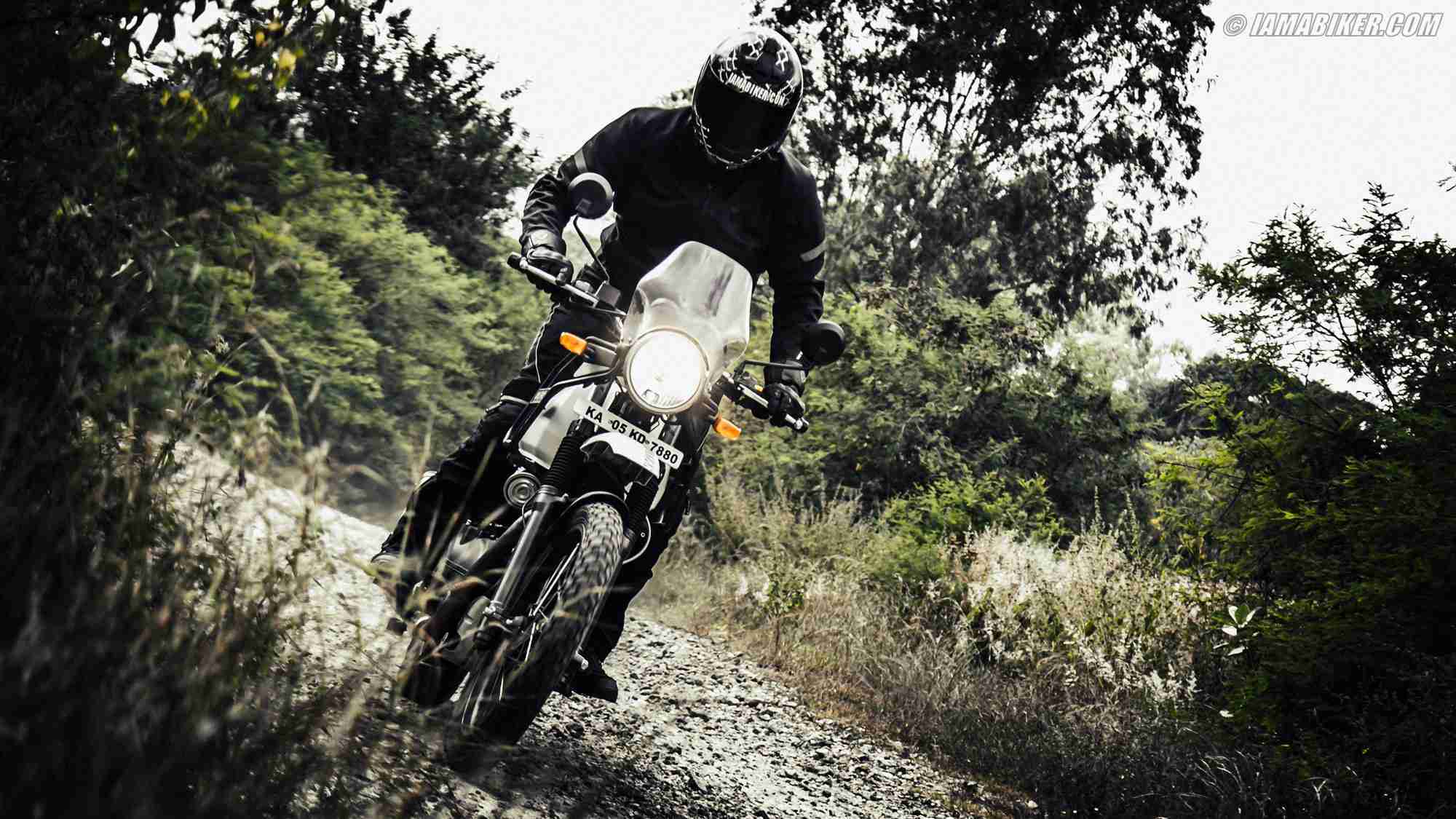 One place you do not want to get stuck in with the Himalayan is bumper to bumper traffic. The clutch is still quite heavy and the constant use in traffic will give you a nice work out. The engine though remains composed, obviously it throws some heat your way, but nothing beyond whats expected. Would have loved to see a better sorted gearbox though, as we often got the unwanted neutrals especially in slow moving traffic conditions.
Honestly, we never really had an issue with the brakes on the Himalayan. It did its job, and with its off-road pedigree the easy to lock rear was expected. This works just about enough for road use, and needs some getting used to. ABS would have been a game changer. If it had a dual channel setup with it switchable for the rear, it would have made world of a difference. Tyres too are made to take a thrashing, so essentially hard compound and decent on the road and good off the road.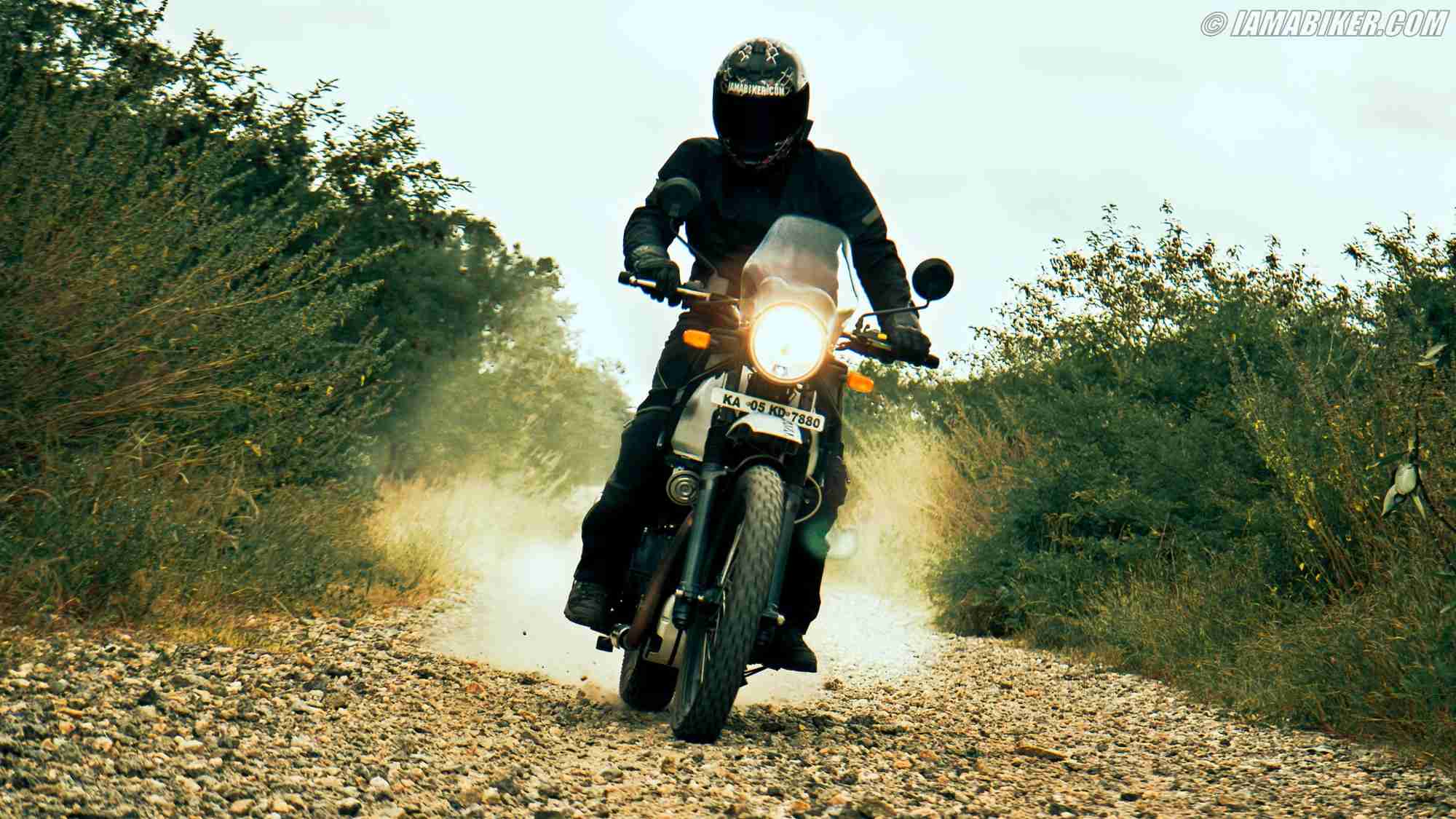 Now we had the Himalayan BS4 with us for the better part of a week. And on those days, we made sure to give it a proper push. Nothing really failed or gave up, and I for sure had a lot of fun doing things I would rarely be comfortable doing on other motorcycles.
The only moment of concern we had was when the rear tyre got a puncture. Now spokes and tubeless is not really a mystery technology right now. But I guess the ABS, tubeless spoke rim tyres would only drive costs much higher and make it breach 2 lakh ex-showroom.
So yes, looks like the Royal Enfield Himalayan BS4 has got its act together. It looks better made than its predecessor and hopefully will remain like that throughout an ownership experience.
---
For latest news in your mail box click HERE to subscribe to our daily newsletter!
or
Click HERE to Download our APP for all the action right on your mobile device!