UK-based automotive marquee MG (Morris Garages) Motor today announced the inauguration of its first-ever manufacturing facility in India, through a minimum initial investment of Rs 2,000 crore. With an initial capacity of 80,000 units per annum in the first phase, MG Motor India will roll-out its first product from the plant in 2019.
The state-of-the-art facility, spread over an area of 170 acres, will be completely revamped by MG Motor by 2019. The company has already hired an initial workforce of 70 employees at the plant. The facility will entail creation of significant number of jobs, apart from several additional indirect jobs in the state, as part of the 'Make in India' and 'Skill India' initiatives.
"Today is a water-shed moment for the MG brand in India with the inauguration of our first-ever manufacturing facility here. Overall, we aim to positively contribute to the ecosystem here in Gujarat including all stakeholders by generating employment opportunities for local talent, leveraging the capable supplier base and contributing to the overall benefit of the society and community here," said Rajeev Chaba, President and Managing Director, MG Motor India.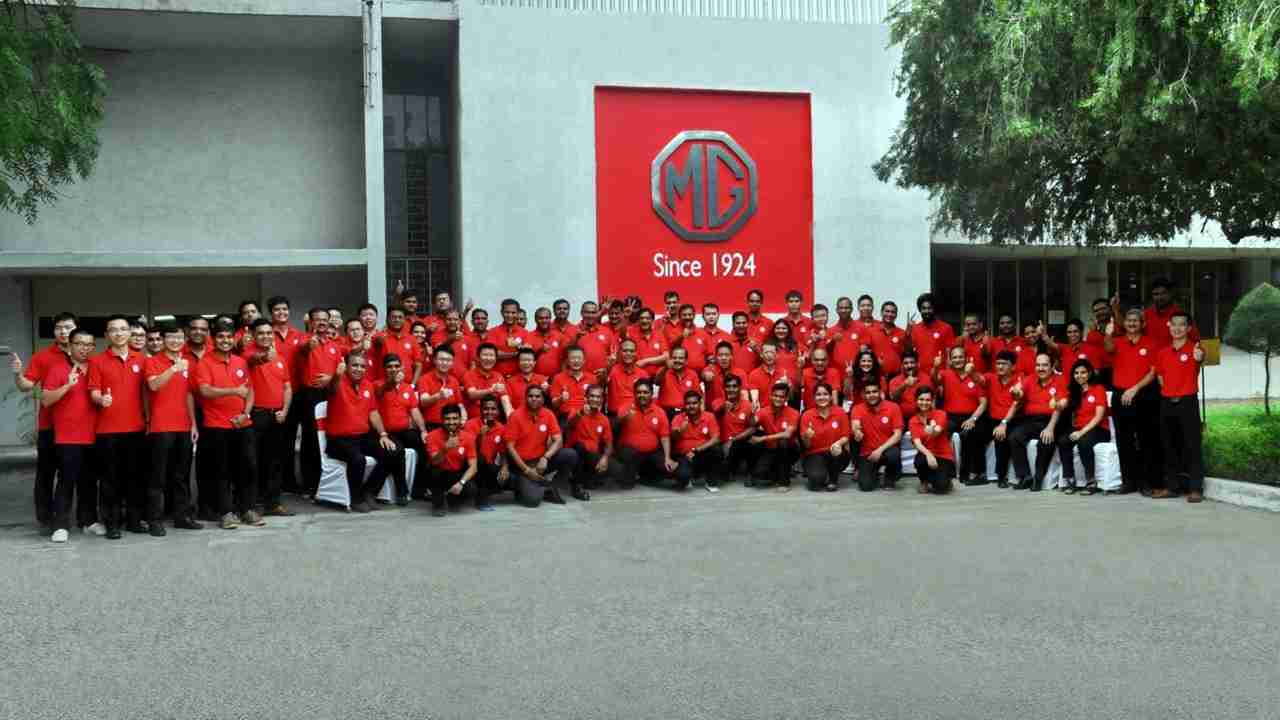 "The Morris Garages brand already has a huge resonance in India with at least 500 owners in India since 1924, when the brand was first established in the UK. These owners and many passionate fans have expressed their curiosity, keenly anticipating the brand's return to India. The first product will roll out from here in 2019, blending MG's true DNA with modern British design language," Chaba added.
The greenfield facility was inaugurated with a traditional Indian 'Puja' ceremony during the auspicious occasion of Navratras, in the presence of all MG Motor India employees, MG Motor International employees and key representatives of the local administration including Gujarat government.
"We greatly appreciate the pro-active approach displayed by the Gujarat government in facilitating the smooth transfer approval of the Halol plant and granting us the required approvals to re-start the operations. With this, we are very proud to play our role to the 'Make in India' initiative, contributing to the overall positive and sustainable development of the society here. With the takeover and other transfer formalities having completed, we will start refurbishing the entire plant very soon, with MG's state-of-the-art manufacturing tools, equipment and processes," said P Balendran, Executive Director, MG Motor India.
The MG brand, which originated as an iconic British Racing Sports Brand in the year 1924, has evolved into a modern-day innovative brand through the last 93 years.
---
For latest news and reviews in your mail box click HERE to subscribe to our daily newsletter!
or
Click HERE to Download our APP for all the action right on your mobile device!