Mahindra & Mahindra Ltd., part of the USD 19 billion Mahindra Group, today announced its foray into the road construction segment with the launch of its first Motor Grader – the Mahindra RoadMaster G75 under the aegis of its Construction Equipment business.
Speaking at the launch, Rajan Wadhera, President, Automotive Sector, Mahindra & Mahindra Ltd., said, "In line with Mahindra's vision to provide disruptive products and services for our customers, today we have entered into the fast growing road construction equipment segment with the launch of Motor Grader, the Mahindra RoadMaster G75. This product has been designed and developed in India after an in-depth understanding of the needs of the road contractor fraternity. Our aim is to liberate them from deployment of various sub-optimal methods with limited mechanization and thereby improve their productivity. A truly customized solution, the RoadMaster provides an opportunity for maximum equipment utilization and delivers excellent quality output, increasing the profitability of road contractors".
Vinod Sahay, CEO, Truck and Bus Division and Construction Equipment Division, Mahindra & Mahindra Ltd. said, "The G75 is a disruptive, category creating motor grader which is set to deliver Affordable Uncompromised Mechanization. It is most suitable for constructing small to medium roads as well as widening of state and national highways. It is also apt for applications such as embankment or earthwork for laying of railway tracks and levelling of large plots for industrial construction".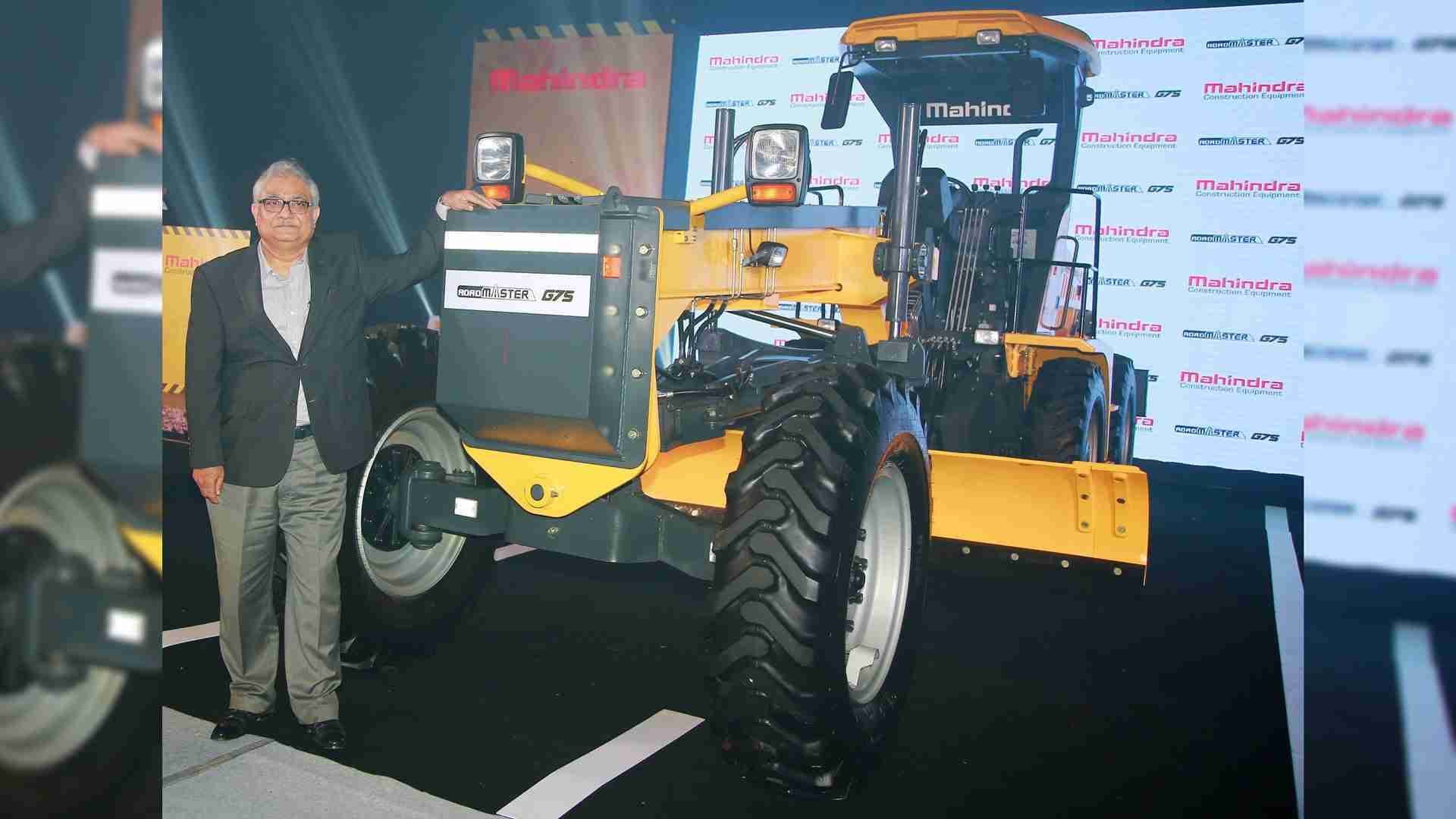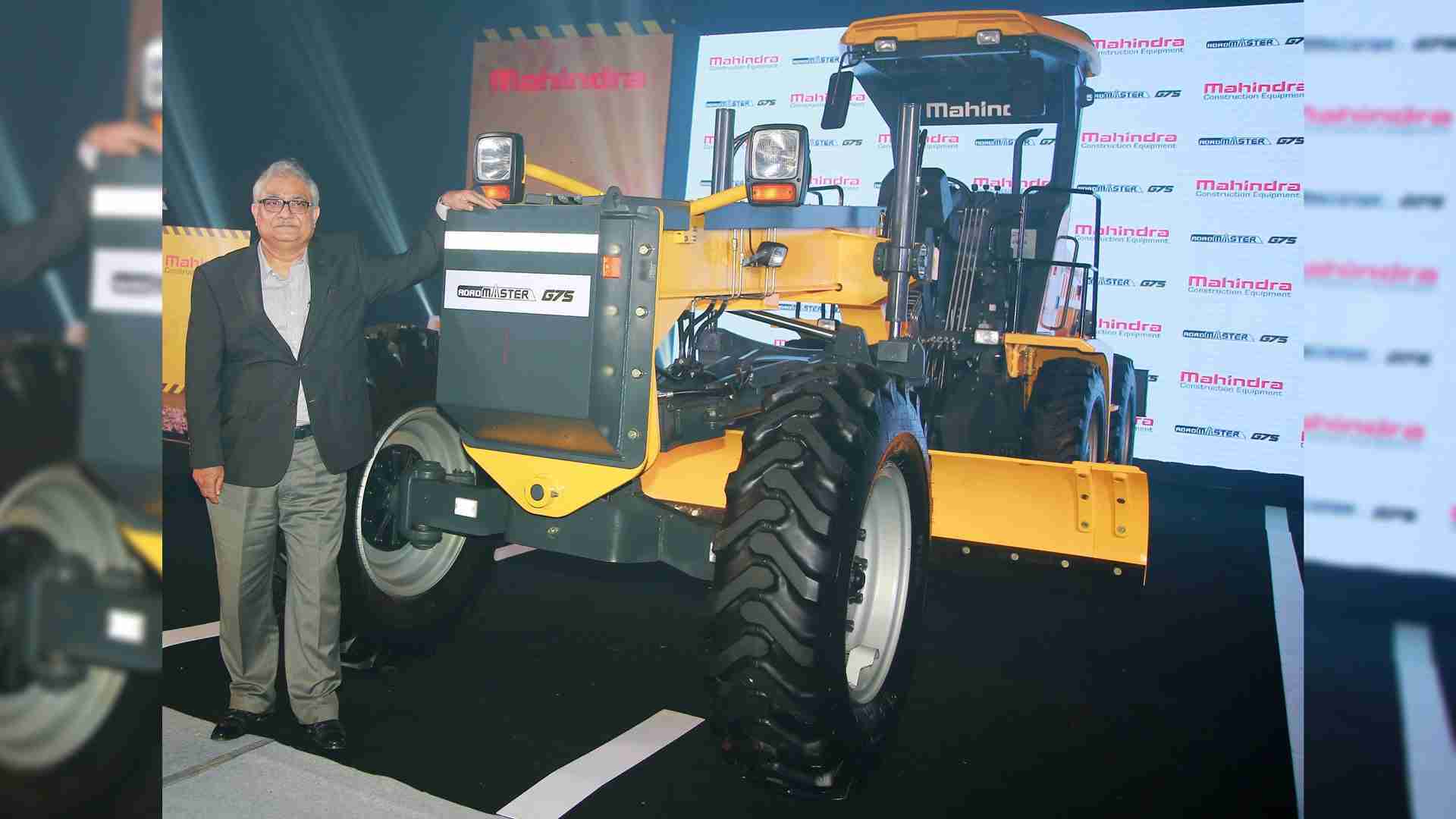 About Mahindra RoadMaster G75
The G75 offers a host of benefits to road contractors and is the ideal machine for spreading and grading applications for the entire road contractors fraternity. It offers an optimized solution and precisely caters to the road contractor's grading needs for government flagship programs as Pradhan Mantri Gram Sadak Yogna and Smart City, as well as for major district roads, other district roads, border roads, rural roads and expansion of roads.
The G75 is powered by a 79 HP DiTEC engine developed by Mahindra which is coupled with a 3 m (10 ft) wide blade. This equipment is optimised to deliver zero compromise grading at 33% as compared to conventional motor graders.
The product comes with a one year, unlimited hours warranty, eliminating the customer's anxiety when it comes to expensive repairs. This is possible due to Mahindra's engineering and manufacturing capability, backed up by a gruelling testing regime and sourcing of the best components.
The G75 has undergone over 6,000 hours of rigorous testing in the harshest of terrains and for the toughest of applications. It has been validated on all performance, safety and reliability parameters and is backed by Mahindra's dealer sales and service network which has unparalleled reach across the country. It is equipped with apt technology that is affordable and coupled with unmatched quality, superior style, operator comfort and its innovative telematics technology, DiGiSENSE.
The Mahindra RoadMaster G75 is being manufactured at Mahindra's state-of-the-art facility at Chakan, Pune. Mahindra's Product Development team has utilised extensive consumer insight and feedback to develop this product which is built to withstand India's rough terrain and heavy usage. In addition, the product offers all the relevant features using the latest vehicle systems and technologies at competitive prices.