Honda today announced the all-new Honda Super Cub 50 and Super Cub 110, popular with customers for business and personal use, and the Super Cub 50 Pro and Super Cub 110 Pro, equipped with large front baskets and rear carriers as a standard feature, will go on sale on Friday, November 10, 2017 internationally. Production of these models moves from China to the Kumamoto Factory in Japan.
Styling for the Honda Super Cub 50 and Super Cub 110 has been refreshed with smooth lines flowing from the leg shield to rear fender. Detachable side covers on both sides enhance usability, while energy-saving long-life LEDs built into the round headlight realises a compact handlebar area. These changes coupled with the Super Cub's traditional styling contribute to a new-generation Super Cub identity.
The Honda Super Cub 50 Pro and Super Cub 110 Pro were developed responding to the versatility and utility demands of newspaper and package delivery, based on the Super Cub 50 and Super Cub 110, respectively. Standard equipment such as small-diameter 14-inch tires, and a large front basket and rear carrier make the Pro range ideal for delivery needs.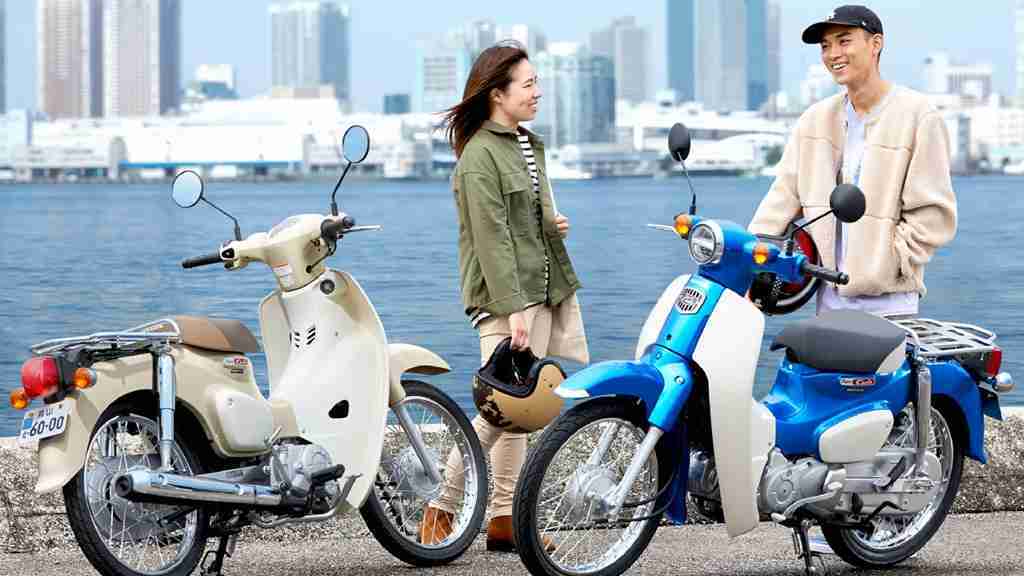 Since the original Honda Super Cub C100 was released in August 1958, the Super Cub has continuously evolved, increasing fuel economy while reducing noise, developing low-floor backbone frames and automatic centrifugal clutches, to become a long-selling model loved by a wide range of customers. This month it has reached the 100 million-unit global sales milestone.
Mass-production of the first-generation Super Cub C100 began in August 1958 at the Yamato Plant (which later became the Wako Plant of Saitama Factory). In 1961, based on Honda's longstanding commitment to "build products close to the customer," Honda began production of Super Cub C100 in Taiwan using component parts sets from Japan. Now, Honda produces Super Cub series motorcycles at 16 plants in 15 countries around the world.
---
For latest news in your mail box click HERE to subscribe to our daily newsletter!
or
Click HERE to Download our APP for all the action right on your mobile device!