Honda Motor Co., Ltd. today announced its lineup of production and concept-model automobiles and motorcycles as well as other products at the 45th Tokyo Motor Show 2017, to be held at Tokyo Big Sight (Public days: October 27 – November 5).
This year, Honda's entire booth will promote the expanding possibilities of people through mobility and enriched lifestyles.
Honda will be exhibiting many electrified models such as the Honda Sports EV Concept which will be world premiered during the event, and global models such as the Japan premiere all-new Honda CR-V. Featuring a new model celebrating cumulative production of the Super Cub reaching 100 million units in October this year, the Honda booth will also be exhibiting about 60 years of Super Cub history, its current models, and its future.
The Motorsports section of the booth will treat visitors to fun activities such as riding or touching real racing machines, and in the centre area of the booth will welcome visitors to relax and gather.
Honda will also be participating in the Tokyo Motor Show organiser's "TOKYO CONNECTED LAB 2017" display, promoting its "Spend more time with the family" concept, exhibiting unique mobility such as "Honda Ie-mobi Concept" ("Ie" is a Japanese word for "home") focused on being connected with family.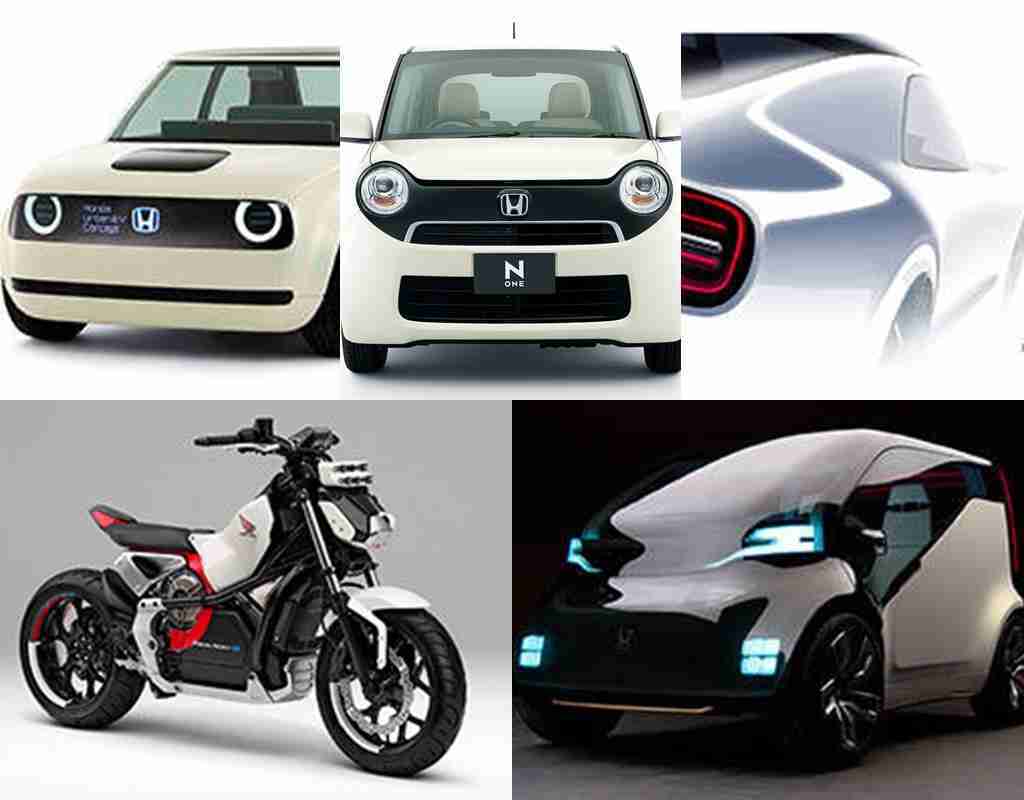 Honda Key Exhibition Models Tokyo Motor Show 2017
Honda Sports EV Concept (World premiere)
The Honda Sports EV Concept aims to realise a feel of unity with the car, combining EV performance and AI with a compact form. While sharing the platform with Honda Urban EV Concept, its unforgettable silhouette, friendly front fascia that naturally blends into any lifestyle, and supple surfaces make it a next-generation sports car that brings joy and emotional attachment in ownership.
Honda Urban EV Concept (Japan premiere)
The Honda Urban EV Concept is built on a newly developed, EV-only platform, signalling the future of mass-produced EV models and directions in design. Its compact size is ideal for urban driving, and its simple design brings "joy of lively driving" and "friendliness that inspires attachment" to the customer. The Urban EV Concept realises natural communication between people and cars through technologies such as AI and the car's front display that shows messages and greetings to onlookers.
Honda NeuV (Japan premiere)
The Honda NeuV is an EV concept model that explores the growing possibilities of mobility through autonomous driving technology and AI. It determines the driver's stress level from facial expressions and voice tones to support safe driving, and by learning the driver's lifestyle and preferences, provides suggestions to the driver according to the situation, realizing natural communication between driver and mobility. The NeuV also explores autonomous car-sharing use, with permission from its owner, when it is not being used.
CR-V (Japan premiere)
The Honda CR-V is an SUV with the driving performance of a sedan yet with high functionality, and is supported in over 160 countries and regions worldwide. The fifth-generation CR-V includes a series-first hybrid model equipped with Honda's unique "SPORT HYBRID i-MMD" two-motor hybrid system, which will be available in front-wheel drive and 4WD variants.  Utility has been enhanced, adding a 3-row seat gasoline model to the line-up. Honda's advanced safe driving support system "Honda SENSING" is now a standard feature.
Honda Riding Assist-e (World premiere)
The Honda Riding Assist-e features Honda's unique balance control technology, developed through its humanoid robot research. The motorcycle automatically balances itself at very low speeds, reducing rider load. This model makes riding easier, and more fun. The Riding Assist-e is powered by electric motor, and marks a step towards realising Honda's vision of "enjoying the freedom of mobility" and "a carbon-free society."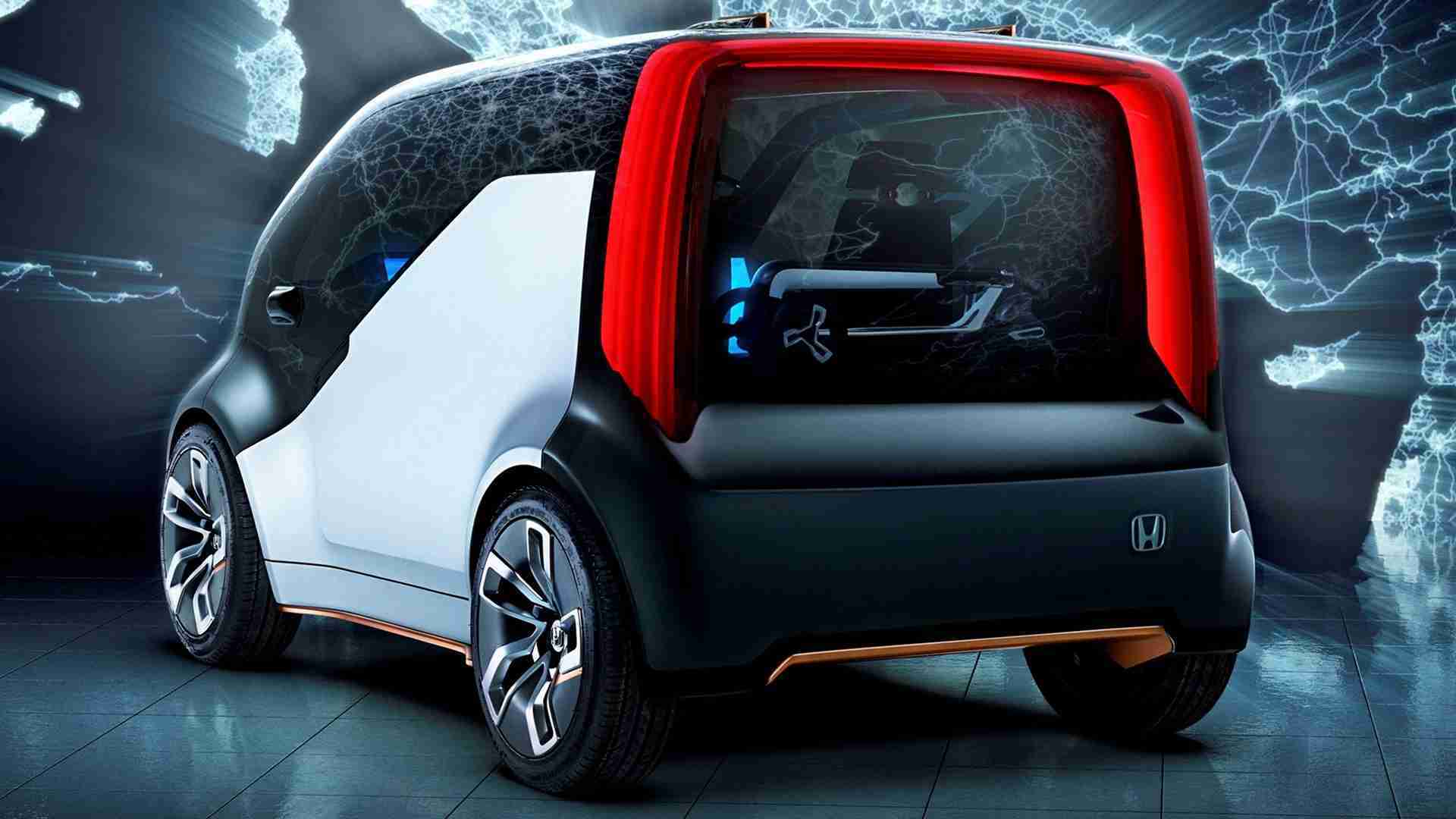 Confirmed Honda Exhibits
(●Exhibition model, ○Production model, ★World premiere, ☆Japan premiere)
●Honda Sports EV Concept<★>
●Honda Urban EV Concept<☆>
●Honda NeuV<☆>
●Honda Robot Cast Concept<★>
Planned production models
●CR-V<☆>
●CLARITY PHEV<☆>
●Legend<☆>
●Odyssey<☆>
●S660 Special β #komorebi edition<★>
Production models
○NSX
○Civic Hatchback
○Civic Sedan
○Civic Type R
○Step WGN
○N-BOX
○N-BOX Custom
Racing machines
●McLaren-Honda F1 machine
●Dallara DW12 (#26 – Andretti Autosport / Takuma Sato Indycar machine, the winner of the 101st Indianapolis 500)
●Dallara SF14 (#15 – TEAM MUGEN / Pierre Gasly All-Japan Super Formula Championship machine)
●Honda Riding Assist-e<★>
●Super Cub 110 (100 million unit commemorative model)<★>
●Super Cub C125<★>
●Monkey 125<★>
Planned production models
●Cross Cub 110<★>
●CRF250 RALLY<☆>
●CB1300 SUPER BOL D'OR
●CB400 SUPER FOUR
●Super Cub 50
●Super Cub 110
Production models
○CRF1000L Africa Twin <DCT>
○CBR1000RR SP
○X-ADV
○CB1100 EX
○Rebel 250
Custom concept models
●CB1100 RS Custom Concept<☆>
●CBR250RR Custom Concept<☆>
●Rebel 250 Custom Concept<☆>
Racing machines
●RC213V (2017 MotoGP World Championship MotoGP class racing machine)
●CRF450RW (2017 All-Japan Motocross Championship IA-1 class racing machine)
●COTA4RT (2017 Trial World Championship racing machine)
Historic models
●Super Cub C100 (1958)
●Honda CA100 (1962)
●Honda C310 (1963)
●Super Cub C50 (1966)
●CT110 (1981)
●Super Cub 50 Super Custom (1983)
●Honda Ie-mobi Concept <★>
●Honda Fure-mobi Concept <★>
●Honda Chair-mobi Concept <★>
●Honda  Ai-Miimo Concept <★>
---
For latest news and reviews in your mail box click HERE to subscribe to our daily newsletter!
or
Click HERE to Download our APP for all the action right on your mobile device!