First things first and lets quite literally talk about the elephant in the room, the Benelli 302R looks big for a 300. And surely enough one look at the big front stance, and you can easily mistake it for a bigger capacity motorcycle. The headlights at front are quite dominating visually but the bike quickly goes to a sense of normal afterwards. Then again let's not waste time talking about what it looks like and talk about how it rides.
Packed inside is a parallel twin cylinder engine with a capacity of 300cc. This setup is liquid cooled and fuel injected. Nothing new, and nothing out of the box. But wait, even at idle there is a sense of a storm brewing underneath you. This is because of the way the Benelli 302R sounds. Just like the TNT 300, the 302R also is an awesome sounding machine, and the higher you rev, the better it sounds.
The twin produces 38.26 HP at 11,500 RPM and 26.5 Nm at 10,000 RPM. But surprisingly the 302R did not loose its composure at low RPM city speeds. It is capable of puttering around at 40-50 km/h in top gear without any jitters and pulls away cleanly.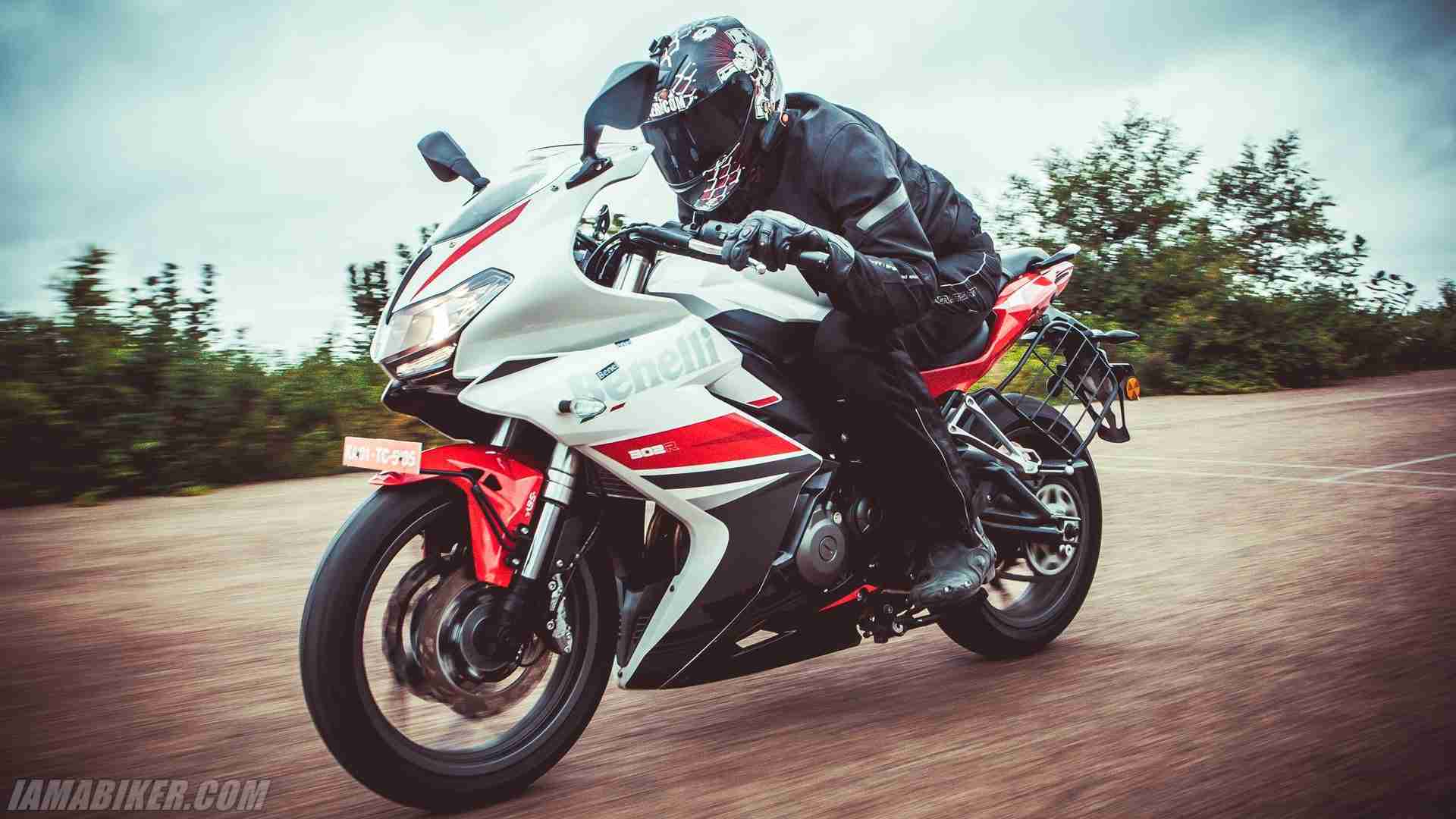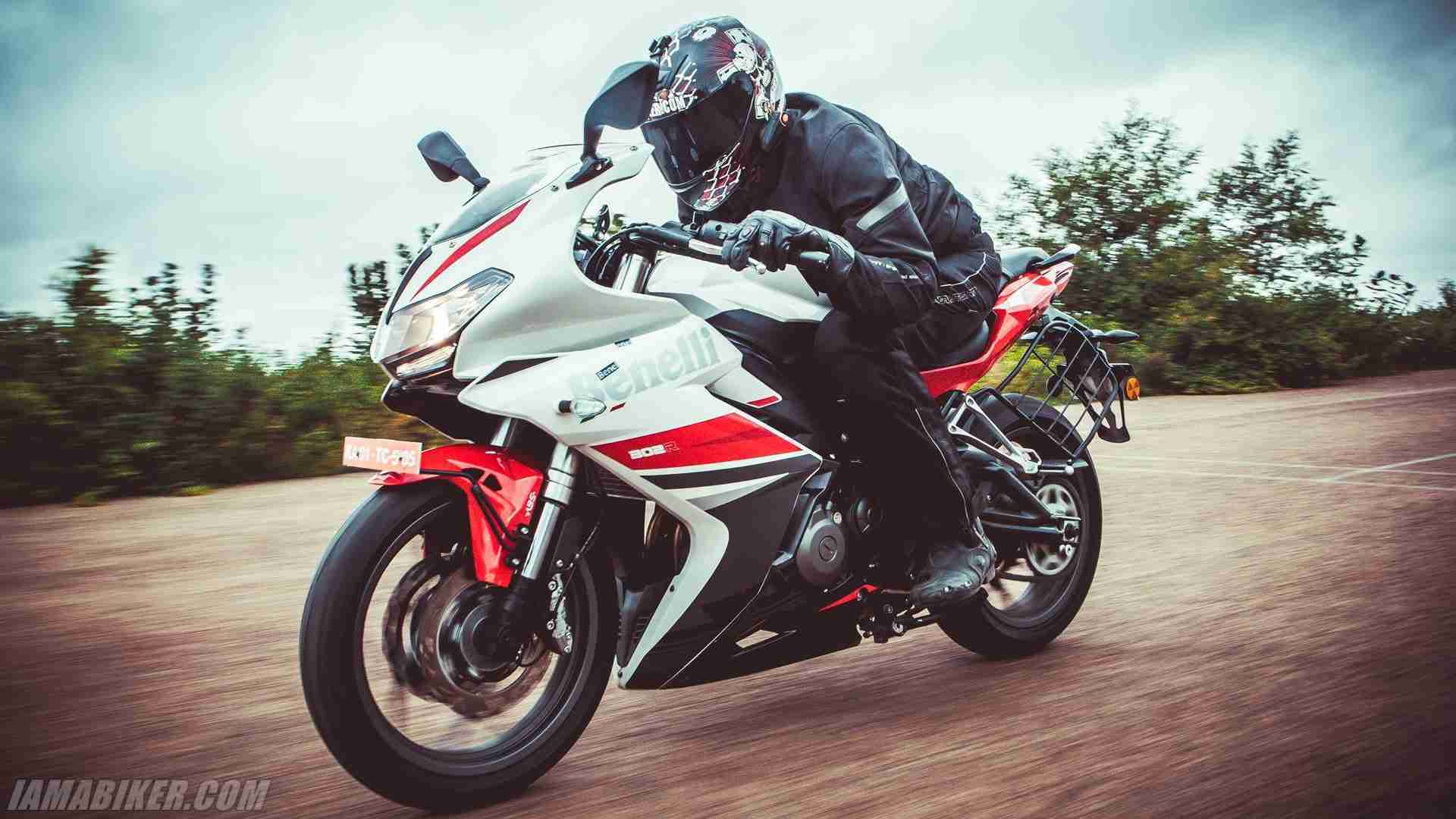 From a performance point of view I was a bit disappointed, quite simply because it does not go as fast as it sounds. The 0-100 km/h comes in at about 9 seconds and top speed was 175 km/h on the speedo.  But then if you forget the sound and performance mismatch then this engine is actually quite a fun one. It loves to rev and the limiter kicks in at a very high 12,000 RPM and it sounds absolutely great at the limit.
[youtube https://www.youtube.com/watch?v=0kfmbSWAasU?rel=0&showinfo=0&autohide=1&autoplay=1&cc_load_policy=0&iv_load_policy=3&modestbranding=1&w=1280&h=720]
Post 7500 RPM is when the aural beauty of this motorcycle is really obvious. It is definitely one motorcycle that you can go with a heavy right hand and love the music generated all the way to the limit.
Even with the high revving engine the Benelli 302R returned a surprising 28 km/l mileage. This mixed with the 14 litre tank, means you have a decent tank range of about 330 kms and that should really be a plus for those who want to tour on this. On that note the wind protection is also really good thanks to the tall front screen, another plus point while touring.
The 100 km/h cruise is at the 6500 RPM, bit high, but with really good refinement levels, it should not feel too stressful.
The handling of the Benelli 302R also was surprising. Not once did it feel bulky or heavy and was really easy to throw it around corners. Even in city conditions the dimensions were easy to manage and the bike was light on its feet. I had most fun on it on long and fast corners where you just settle in and accelerate through and the bike is absolutely stable and holds its line easily. The slow, quick direction changes are also dispatched with ease but it is a heavy 198 kgs, so it's not as flick-able like a 390 from KTM.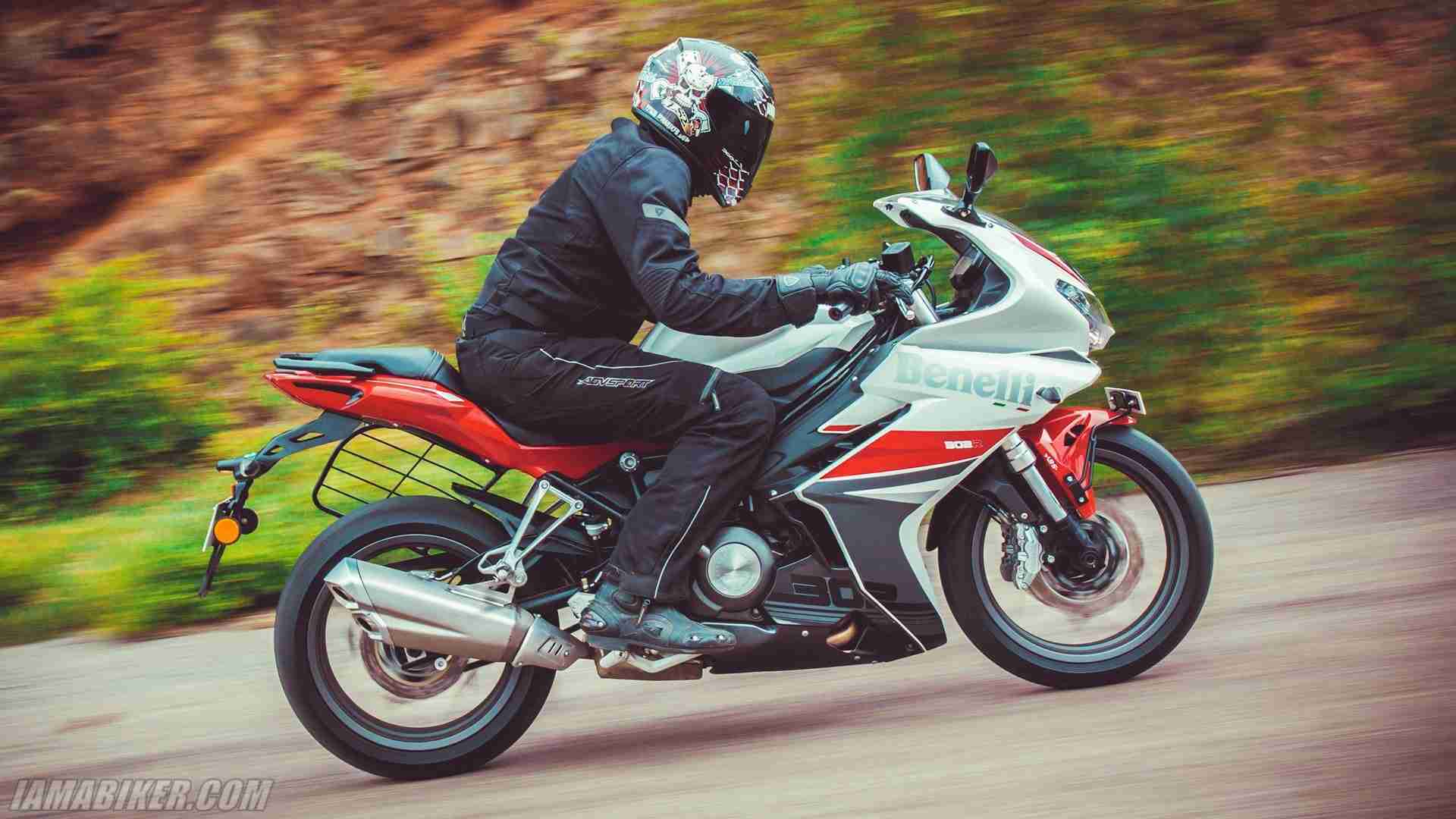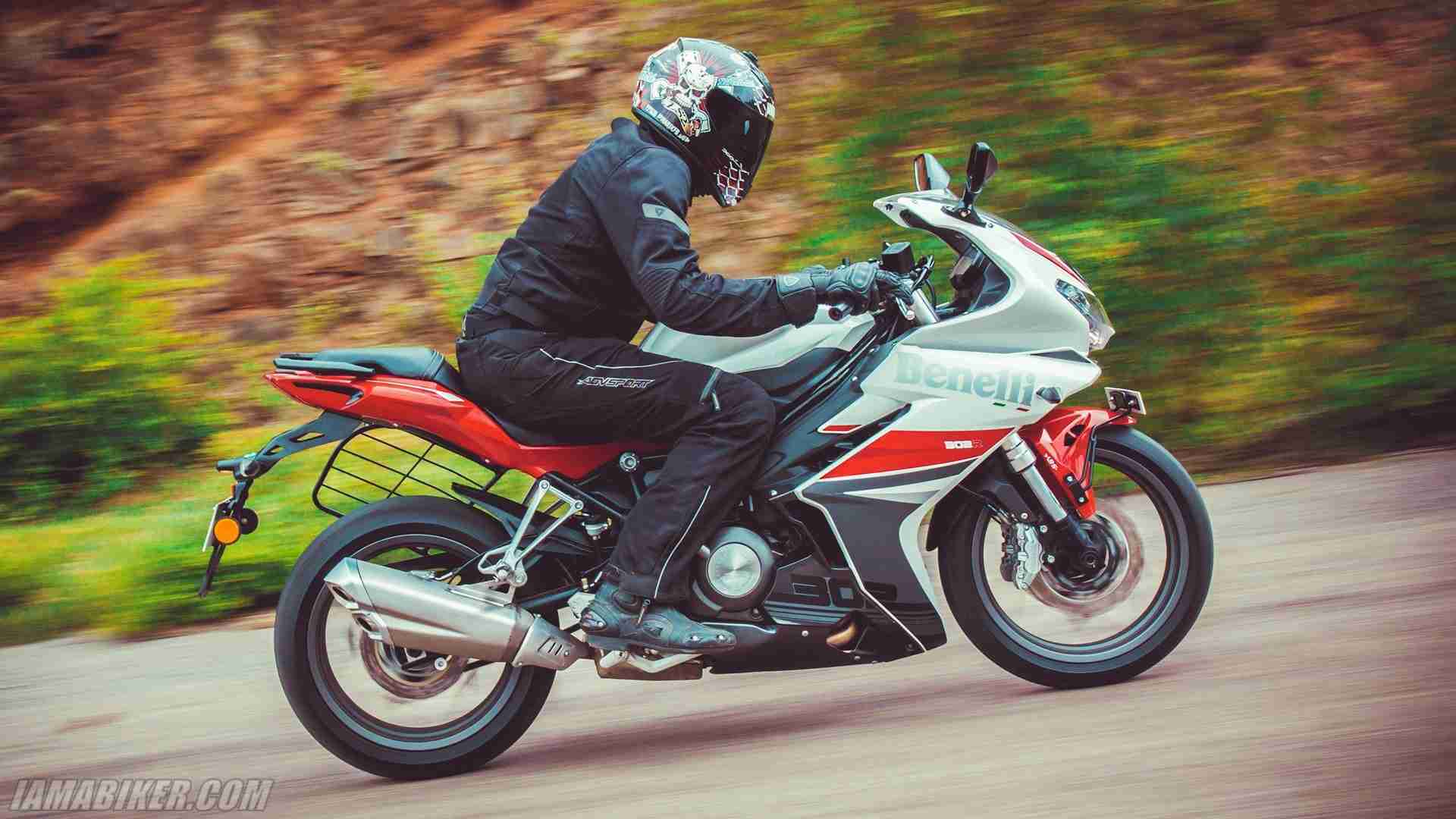 I personally only had a small awkwardness with the seating position. The handle bars are high and not a fully committed position. But the issue was with the reach from the seat to the handle bars. This meant that I still had to lean forward quite a bit, and thus arose the awkwardness with where my feet should be. A little bit more rear set foot pegs and things would have been better in my opinion. FYI I stand at 5'11.
Moving on the suspensions too are good for daily use and did not throw any surprises when it was being pushed hard around corners. The 41 mm front USD forks have a 120 mm travel and the rear is of course pre-load adjustable. Maybe, the front could have been a bit softer considering the overall sports tourer character, but honestly I think that comes down to personal choice and for most riders this should be more than adequate.
The braking at the front is handled by 260 mm twin discs with two piston callipers and a 240 mm single rear disc with a single piston calliper. These were sharp and did the stopping job well. It could use a bit improvement on the overall feel and feed back part but by no means did they lack stopping power. Dual channel ABS too comes standard and for the most part non-intrusive. But it rarely kicks in because the 302R comes shod with the same grippy Metzelers that we are so much in love with from the 390's. And obviously these do their job extremely well and multiply the confidence you have on the 302R.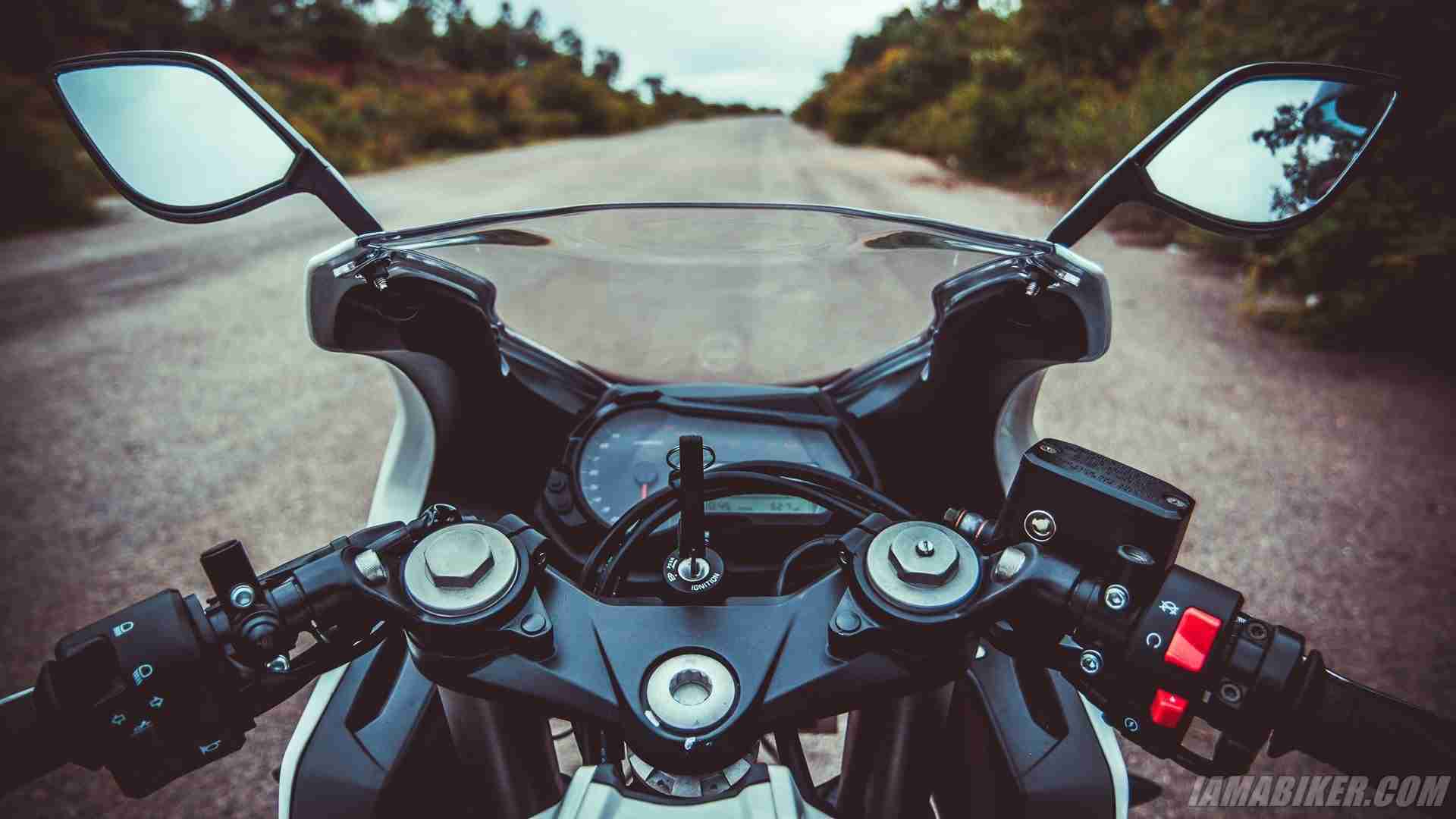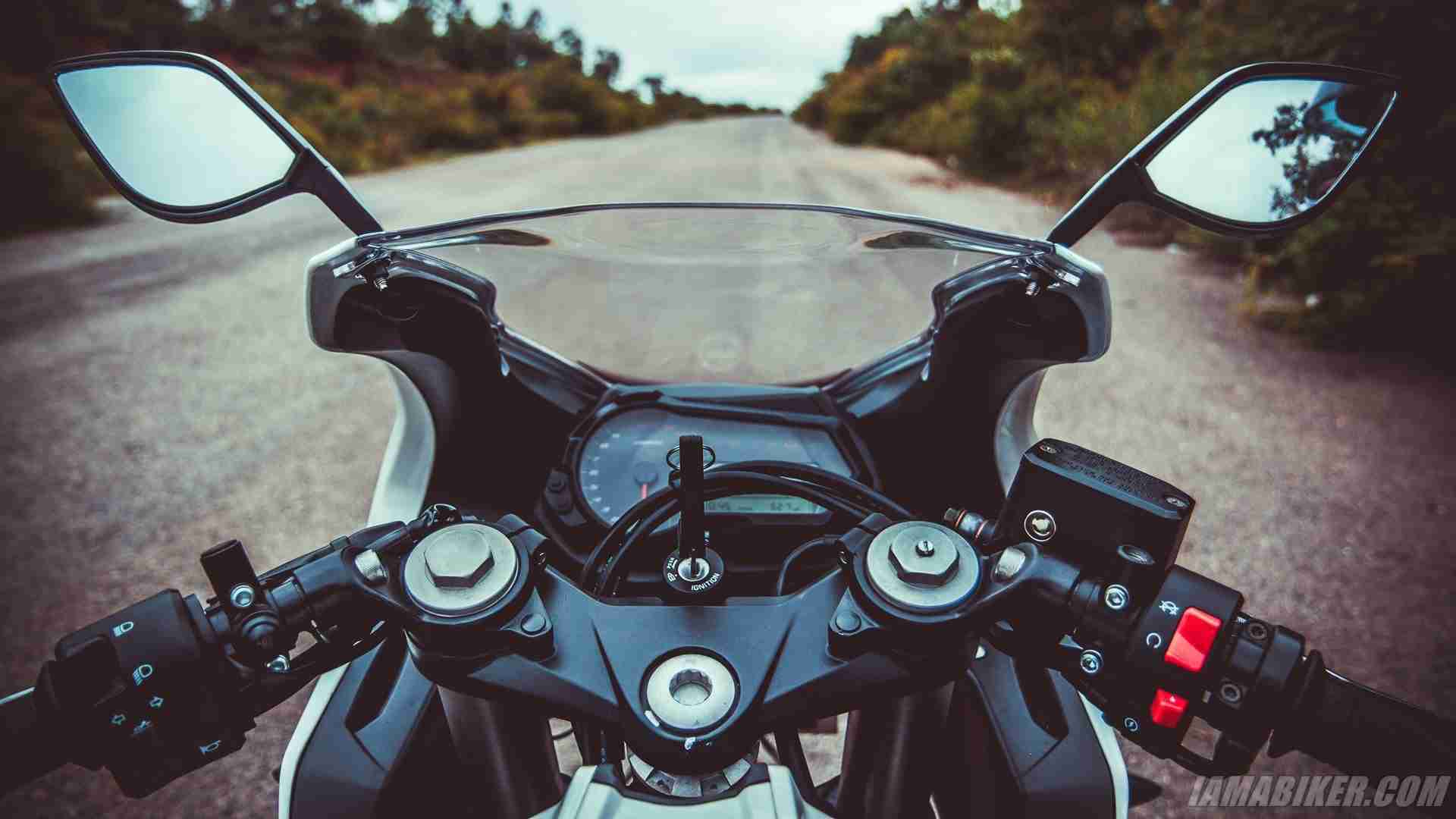 The bike is built well and put together neatly. In typical Benelli style, while the whole bike looks so very current gen, the instrument console looks like it is from the 90s. Don't get me wrong here; it has everything you would ever need like obviously the speedometer, an analogue tacho, gear indicator, fuel-gauge, trip meter, and even a clock. But just looks wise it could so easily have been so much better is what I am saying.
So yes, that's what the Benelli 302R is. It's in my opinion not an out right track tool as advertised, but instead more of a sports tourer, and a good one at it. Ironically its biggest positive is also its achilles heel, the 302Rs sound, sets up huge expectations for performance. But to be honest no bike in this segment has performance to match that kind of sound. It is definitely not slow and is well built. It's easy to handle and has no real negatives. And when you consider that the Benelli 302R comes with a 4 year unlimited kilometres warranty even the ex-showroom price of Rs. 3.48 lakh does not feel so high.