Yamaha India today launched the 2018 Yamaha YZF-R1 in the Indian market. It is available in 2 colour options (Yamaha Blue, Tech Black) and is priced at Rs. 20,73,074/- (ex-showroom, Delhi). This model will be imported as a Completely Built Unit (CBU) by India Yamaha Motor Pvt. Ltd. (IYM).
Commenting on the launch of the new YZF-R1, Mr. Roy Kurian, Senior Vice President, Sales and Marketing, Yamaha Motor India Sales Pvt. Ltd. said "The new YZF-R1 model will strengthen Yamaha in its superbike segment in Indian market. It inherits its technology from Yamaha's racing machine YZR-M1. This model also highlights Yamaha's improved aerodynamics which posts it closer to the MotoGP attributes, and which is a rare potential available in today's market. Yamaha plans to increase its market share in supersports segment as the new YZF-R1 is expected to attract the younger racing enthusiasts."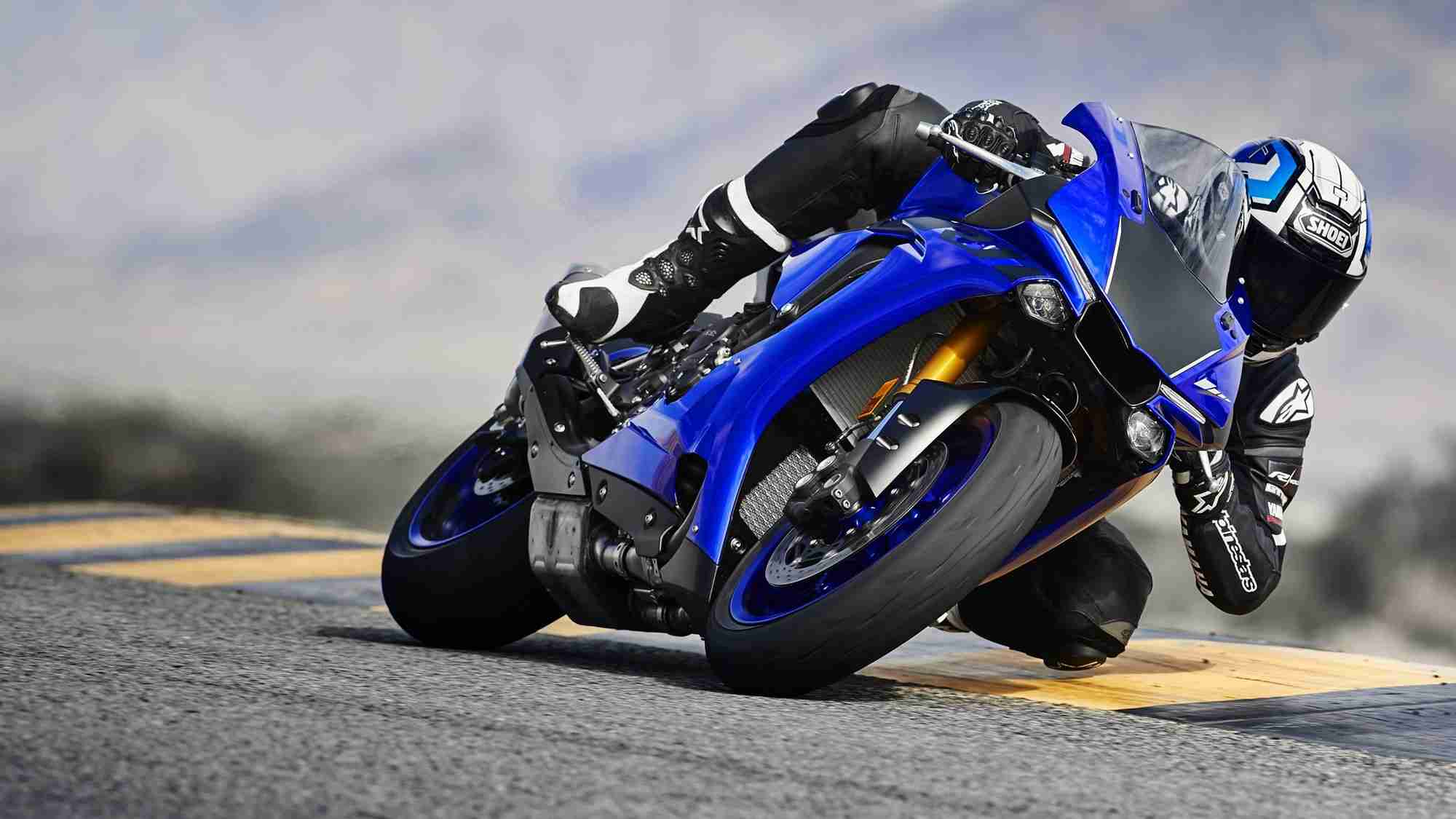 The YZF-R1 is powered by a 998 cc, cross plane, 4-cylinder, 4-valve per cylinder engine that develops 200 hp – without ram air pressurisation. Derived from YZR-M1 cross plane technology, its cross plane crankshaft gives an uneven 270° – 180° – 90° – 180° firing sequence for high levels of linear torque with outstanding traction. The compact chassis features a magnesium rear frame and long swing arm for outstanding handling along with specially developed suspensions and magnesium wheels. Its high tech electronic control technology – including its new Quick Shift System (QSS) offers more precise control.
For 2018 there are two new additions apart from the already massive electronic and mechanical specifications.
1. New Quick Shift System (QSS)
The new QSS on the YZF-R1 features downshifting capability as well as allows full-throttle clutch-less upshifting. On downshifts, the ECU matches engine speed on each downshift for instantaneous gear changes with minimal chassis disruption.
2. New Lift Control System (LIF)
The YZF-R1's new Lift Control System is now updated with more progressive mapping.
Visit 2018 Yamaha YZF-R1 for a detailed look at the bike.
---
For latest news in your mail box click HERE to subscribe to our daily newsletter!
or
Click HERE to Download our APP for all the action right on your mobile device!