For the 2018 model year, Yamaha will introduce a newly designed, higher specification version of the ever-popular X-MAX 125 that has enriched the lives of over 140,000 customers since 2006 in the European region. Designed and engineered with pure and undiluted MAX DNA, the latest X-MAX 125 joins the highly successful X-MAX 300 and X-MAX 400 to complete the latest family of X-MAX models.
With their sporty dual headlights, premium finish and bold boomerang motifs, Yamaha X-MAX scooters possess a unique identity that makes them instantly recognisable on the streets of Europe.
For 2018 the new X-MAX 125 features an even more dynamic design that has been inspired by the latest generation X-MAX 300 and X-MAX 400 models. Sporty dual LED headlights and LED position lights underline the forceful MAX family look, and the high quality feel is complemented by the fitment of LED taillights and guide lights.
Together with its LED lighting and a new Traction Control System as well as a convenient Smart Key keyless ignition, the 2018 X-MAX 125 offers more than ever before – giving every rider the opportunity to start with the best. Electronic sensors constantly monitor the rear wheel, and if any wheel spin is detected, the system immediately reduces drive force until traction is regained.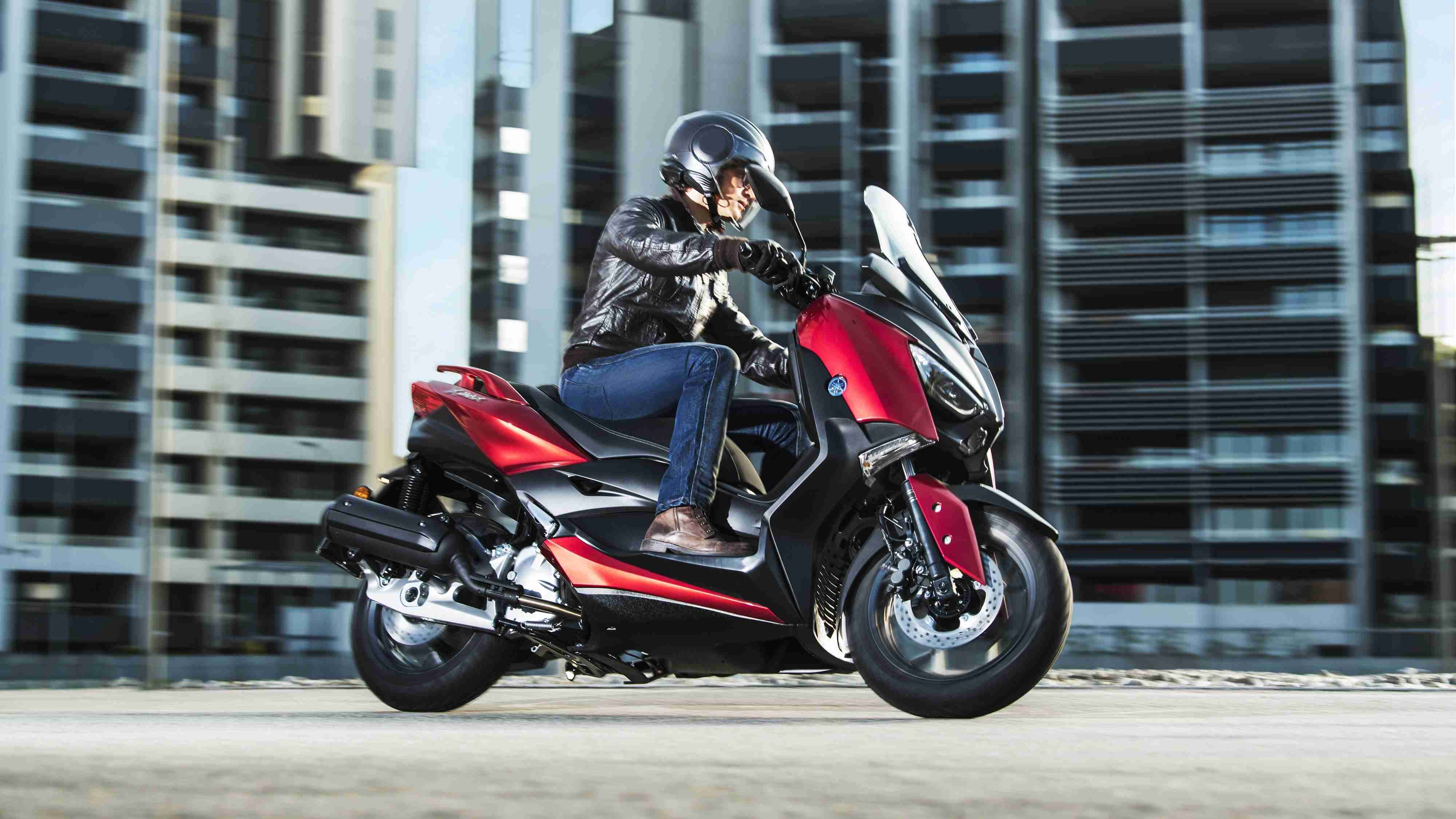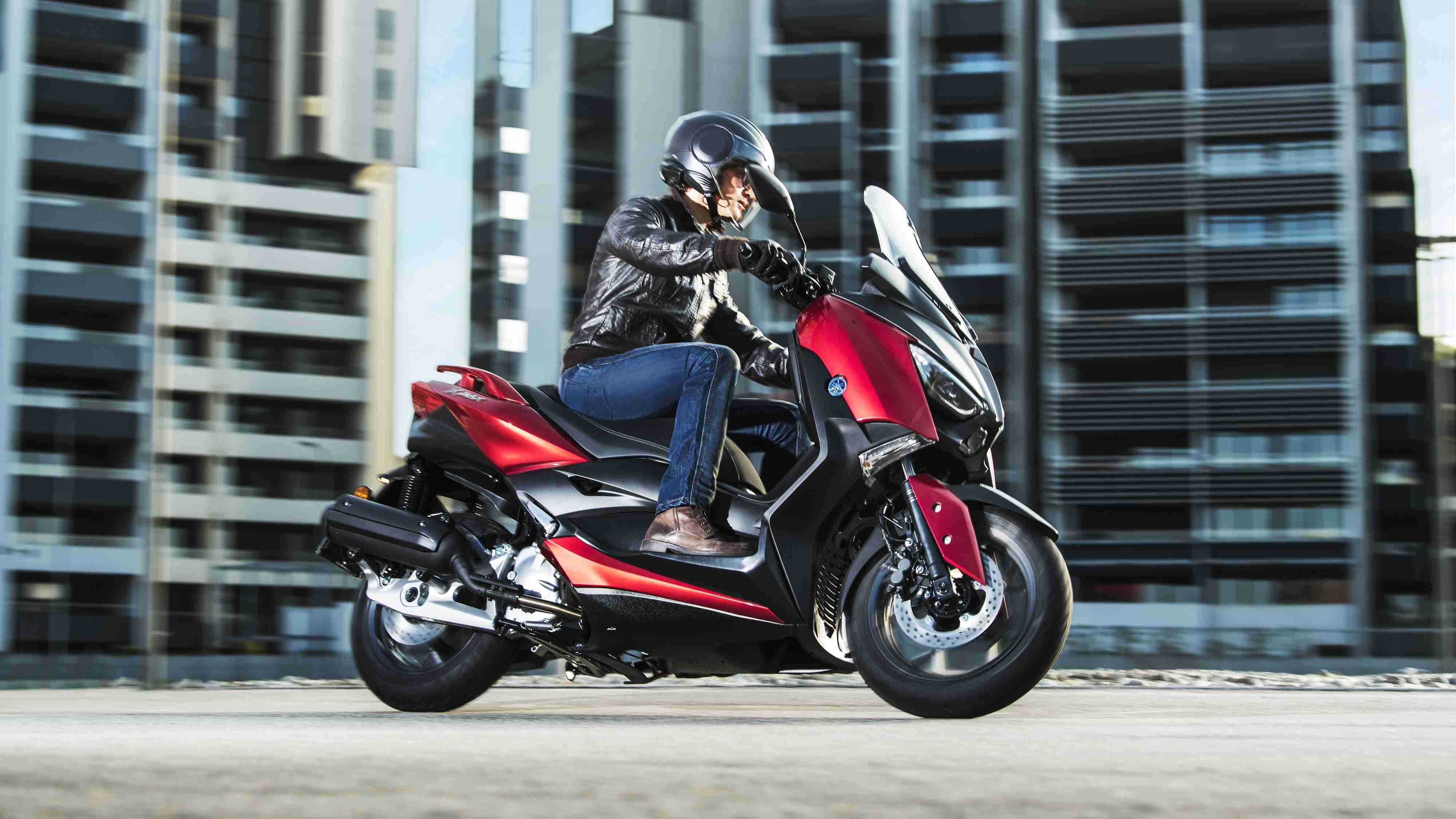 At the heart of this Sport scooter there's a single cylinder liquid-cooled SOHC 125 cc 4-stroke EU4-compliant engine that gives the X-MAX 125 lively acceleration away from the traffic lights – together with a strong cruising speed on the highway or ring road.
Its fully automatic V-belt transmission gives seamless 'twist and go' acceleration – and the fuel injected engine's extremely quiet operation and low fuel consumption make the X-MAX 125 the ideal urban and suburban commuter.
To accommodate riders of varying sizes the X-MAX 125 comes with an adjustable screen, as well as handlebars that offer a choice of two positions – with forwards and backwards adjust ability – allowing everyone to select the most ergonomic riding position.
The stylish dual digital instrument pods underline the X-MAX 125's sporty and comprehensive specification – and between these backlit dials there's a central LCD display. For added convenience there's a useful 12V outlet for powering personal electronic devices while you're on the move – located in the front left side storage compartment.
The X-MAX 125 is equipped with motorcycle type telescopic front forks that deliver smooth and controllable suspension action, making this high-specification scooter one of the sportiest performers in the category. Fitted with a lightweight 15-inch front wheel, these 110 mm-travel forks help to soak up the bumps to give a smooth and confident ride in the city and on the highway – and they also ensure maximum comfort and control ability during braking and cornering.
The X-MAX 125 also features a new Smart Key keyless ignition system.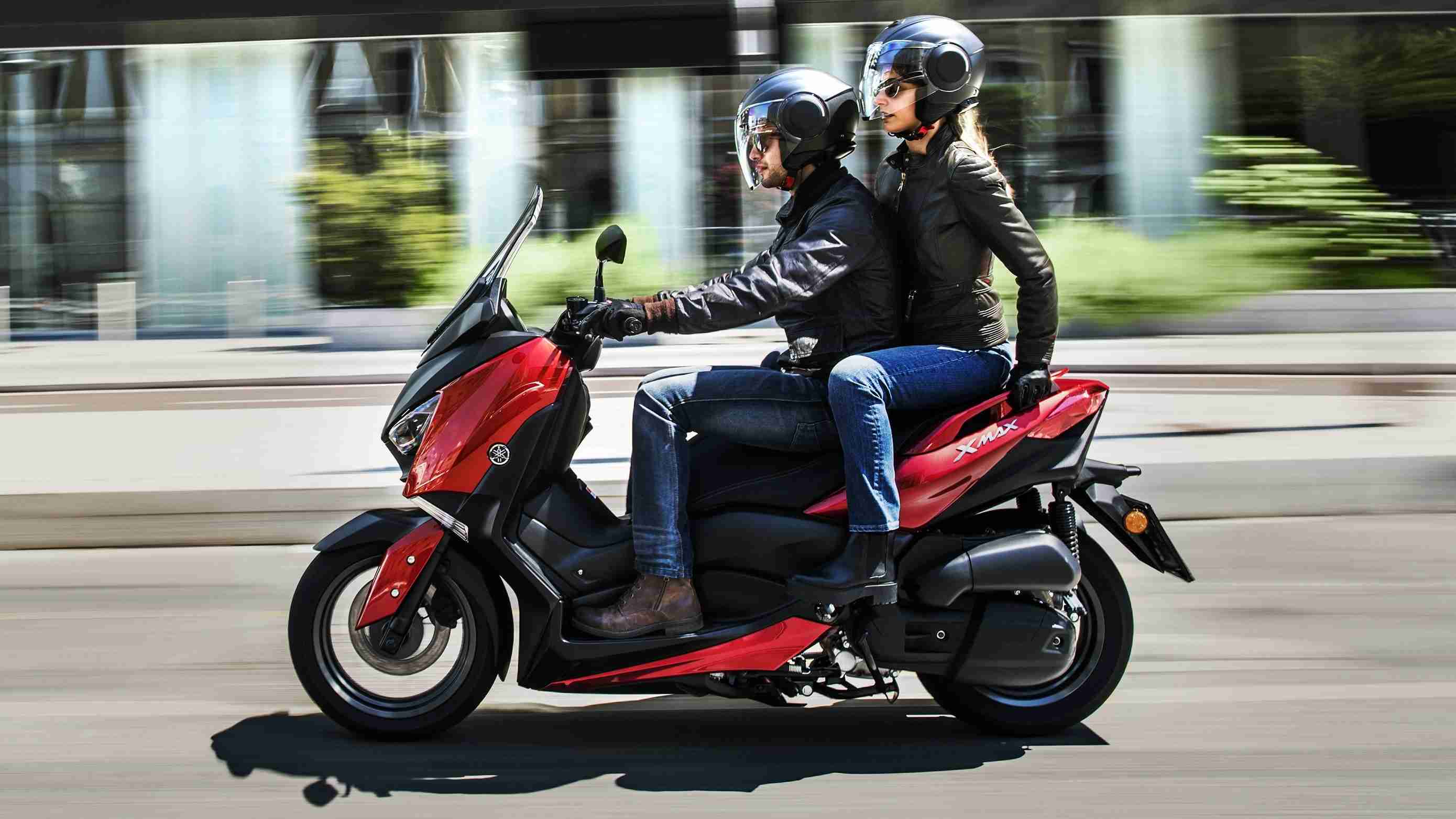 2018 X-MAX 125 Technical Highlights
Sporty and stylish A1-license 125cc scooter
Premium quality design and finish
Powerful and economical 125cc, EU4-compliant engine
New dual LED headlights and LED tail lights reinforce the dynamic X-MAX family look
Motorcycle type front forks for stability and confidence
New Traction Control System (TCS)
Single disc brakes front and rear (276mm front / 245mm rear) with ABS as standard
Huge underseat storage for 2 full-face helmets
New Smart Key ignition for easy keyless operation
Dual seat with separate rider's backrest
Dual digital instruments with large central LCD display
12V outlet for powering devices
Adjustable screen and handlebars