The final round of the 2017 Yamaha YZF-R15 One Make Race Championship concluded last Sunday at the Madras Motor Race Track, Chennai after some brilliant racing by trained riders amidst enthusiastic response from the spectators.    
Like all other years, the Madras Motor Race Track was thronged by biking and racing aficionados to witness the skill of the trained racers. The racing event is being organised in association with the Madras Motor Sports Club (MMSC) and the Federation of Motor Sports Clubs of India (FMSCI) and is a part of the Indian National Racing Championship 2017.
The race was held this year in Novice Category with a total of 40 participants. Out of the total, the top 20 performing participants in the qualifying round of Novice category were selected for Championship race for the podium finish.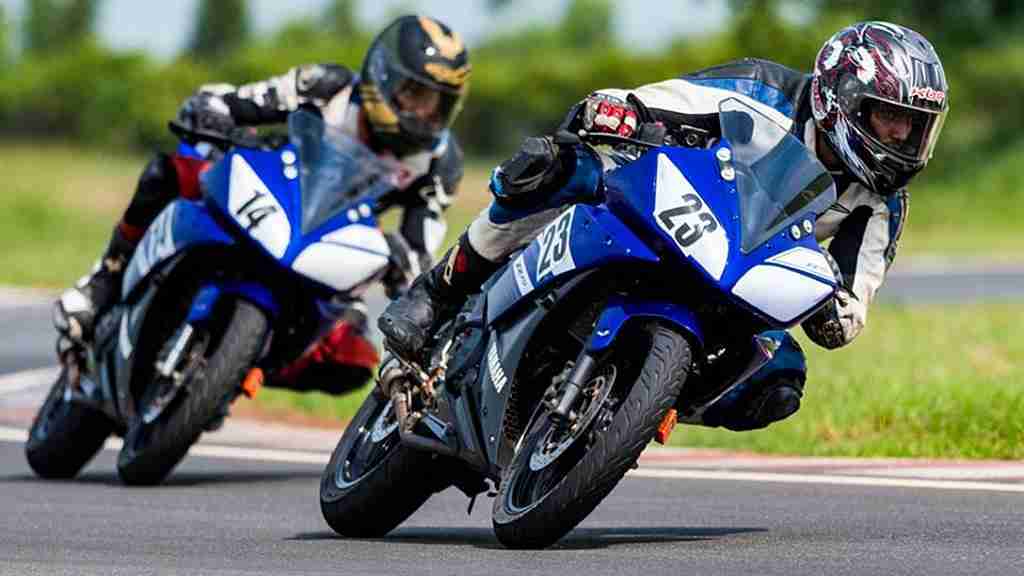 During the contest, the racers experienced the breathtaking acceleration of Yamaha's YZF-R15 version 2.0 on the race circuit. Loaded with true Yamaha racing DNA, YZF- R15 provided a complete racing experience to the biking aficionados and hands on feel of its power, stability, cornering and braking. The bikes with specially fitted Daytona Racing Kits contributed to a thrilling experience for the racers. These kits are developed using valuable experience gained from MotoGP & World Superbike racing and are designed exclusively for racing purposes in a closed circuit.
2017 Yamaha YZF-R15 One Make Race Championship results
Race 1 
Winner: Sai Rahil Pillarishetty
1st Runner Up: Nithish Kumar M
2nd Runner Up: Aswin Kumar
Race 2
Winner: Nithish Kumar M
1st Runner Up: Sai Rahil Pillarishetty
2nd Runner Up: Akshay VM
Yamaha YZF-R15 One Make Race Championship 2017 Overall
Winner: Nithish Kumar M
1st Runner Up: Sai Rahil Pillarishetty
2nd Runner Up: Aditya Rao Immaneni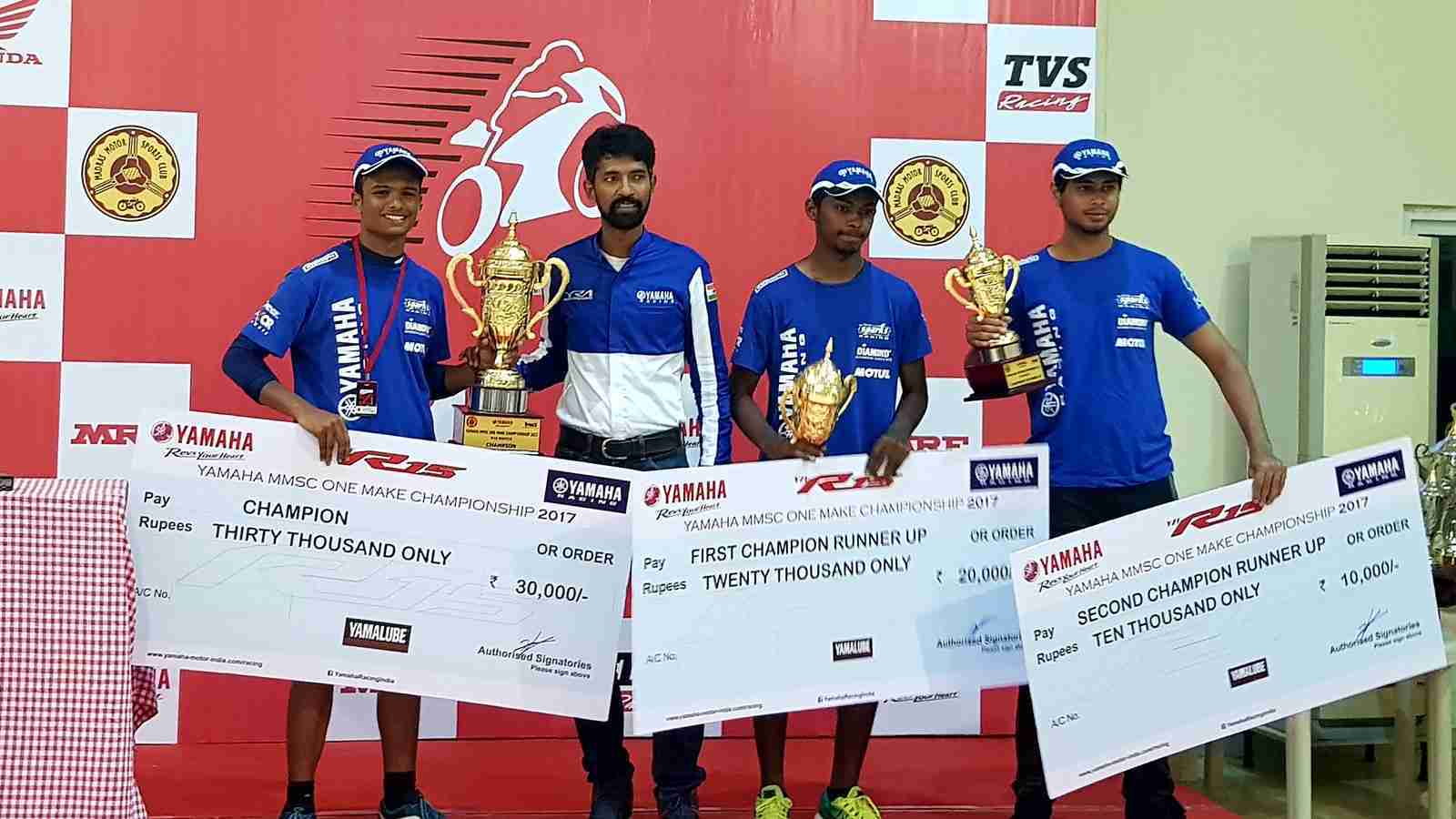 Commenting on the occasion, Ravinder Singh, Senior Vice President, Strategy and Planning,   Yamaha Motor India Sales Pvt. Ltd. said, "YZF-R15 One Make Race Championship is a much awaited annual event now and Yamaha witnessed enthusiastic response both from bikers and spectators. It has been the brand's mission to revolutionise biking culture in India, and this Championship has definitely given a boost to its commitment. Besides that, better connectivity with the customers has always been Yamaha's key endeavour and it look forward to organise more of such events. Yamaha bikes are known for their superior technology, thrill in riding and artistic brilliance and it is committed to deliver the best to the customers."  
Yamaha's corporate culture has always given special importance to bike racing in India as a way of expressing the 'spirit of challenge' that it values so immensely. Their racing endeavours, the YZF-R15 One Make Race Championship which is one of the biggest initiatives by Yamaha to take racing culture to new heights in India has proved to be very successful in its aim to inculcate the racing spirit as well as promote safe biking culture in the country.