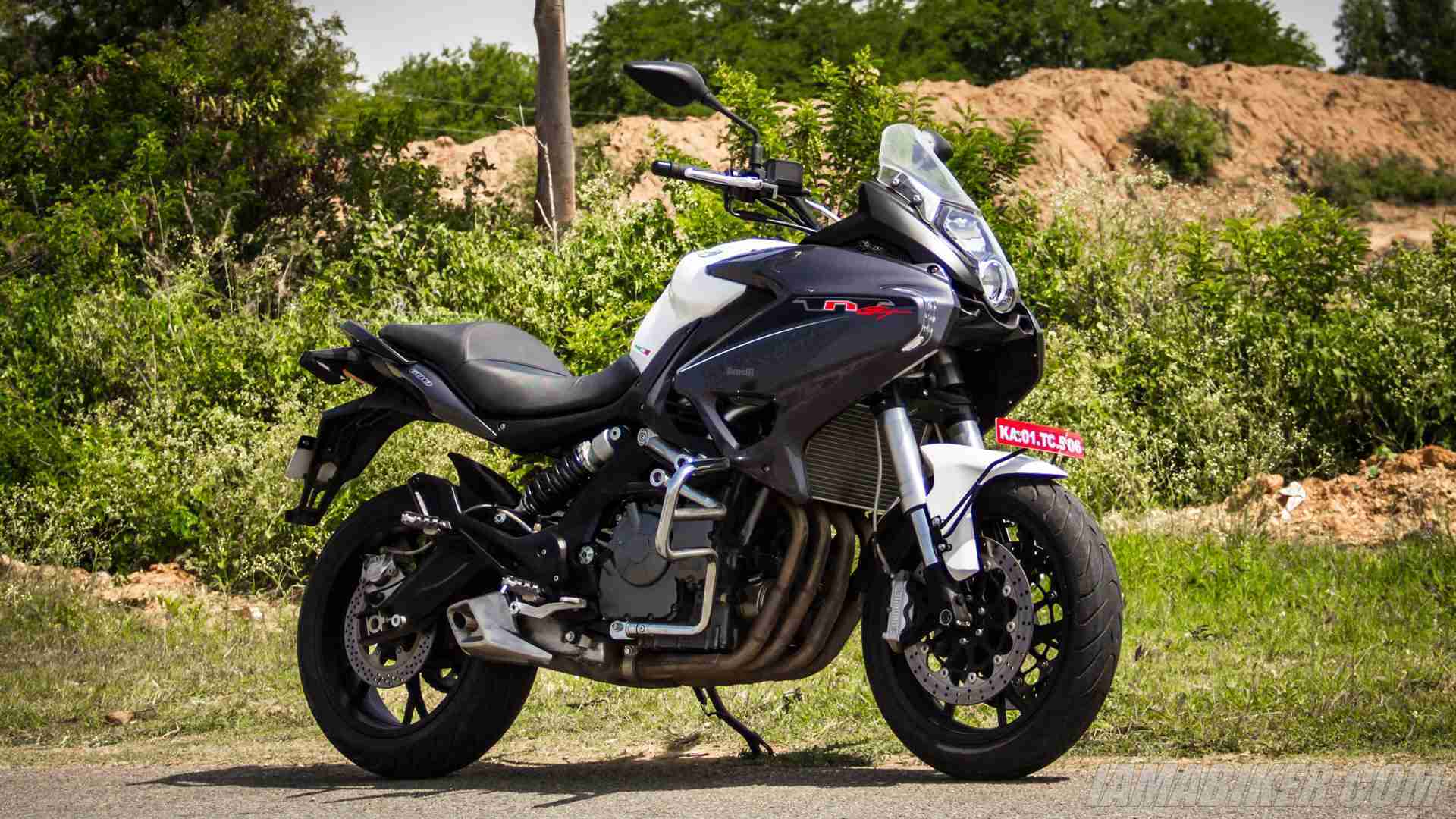 There is nothing much that quite looks like the DSK Benelli TNT 600 GT in the market today. It has a confident sports tourer stance and has a very unique and distinctive look about it. In no way can you confuse this motorcycle with any other. We recently had a short stint with the motorcycle at Bangalore when we were invited to join the celebration ride to mark the quickest 100 sales for an import. From the day the DSK Benelli TNT 600 GT was launched, we had a few things that we wanted to sort out and find out or ourselves. The spec sheet showed a kerb weight of 243 kgs and that is actually a bit scary, so we wanted to see how the motorcycle handles with all that weight. Then of course was the 600cc in-line four cylinder engine that has a rather unique history, we really wanted to see how it performs on the DSK Benelli TNT 600 GT.
So an early Sunday morning we got handed over the keys of the DSK Benelli TNT 600 GT. The last time we saw the bike was at its launch and one thing was quite evident. The motorcycle is actually quite compact than what it seems in pictures. The high look front stance coupled with the chunky 50 mm front up side down forks give it a strong presence. The projector headlights and the 4 exhaust outlets is what your eyes move onto next. Like we said earlier, a rather unique looking bike. Mount the bike and you are welcomed by a decent seat height of 800 mm. To put that number into perspective, the KTM Duke's have a seat height of 810 mm. In fact the handlebar position will also remind you of the riding position on the Dukes. Comfortably high and a relaxed riding position. The footpegs are a tad bit rear set and combine that with the plush seat, you have yourself a very comfortable motorcycle.
Once on the move, it took a short while to get used to the heavy clutch and actually the heavy motorcycle as a whole. But about 15 mins into the ride we were already comfortable with the DSK Benelli TNT 600 GT and were scurrying along to reach the highway to see what the bike could really do. On the city handling front, it was clear that as long as you are going straight there was no issue, but throw in slow turns and the weight would bog down your confidence. But among all this we must say that Benelli have got the gearing quite spot on. There is a lot of accessible torque at lower RPM's and in 6th gear you can hold 50-60 kmph easily and it will pull from that to about 180-190 kmph without a single jitter. Suspensions were on the stiffer side, but then we were on the hardest setting and did not have enough time to switch it and test it out at different levels.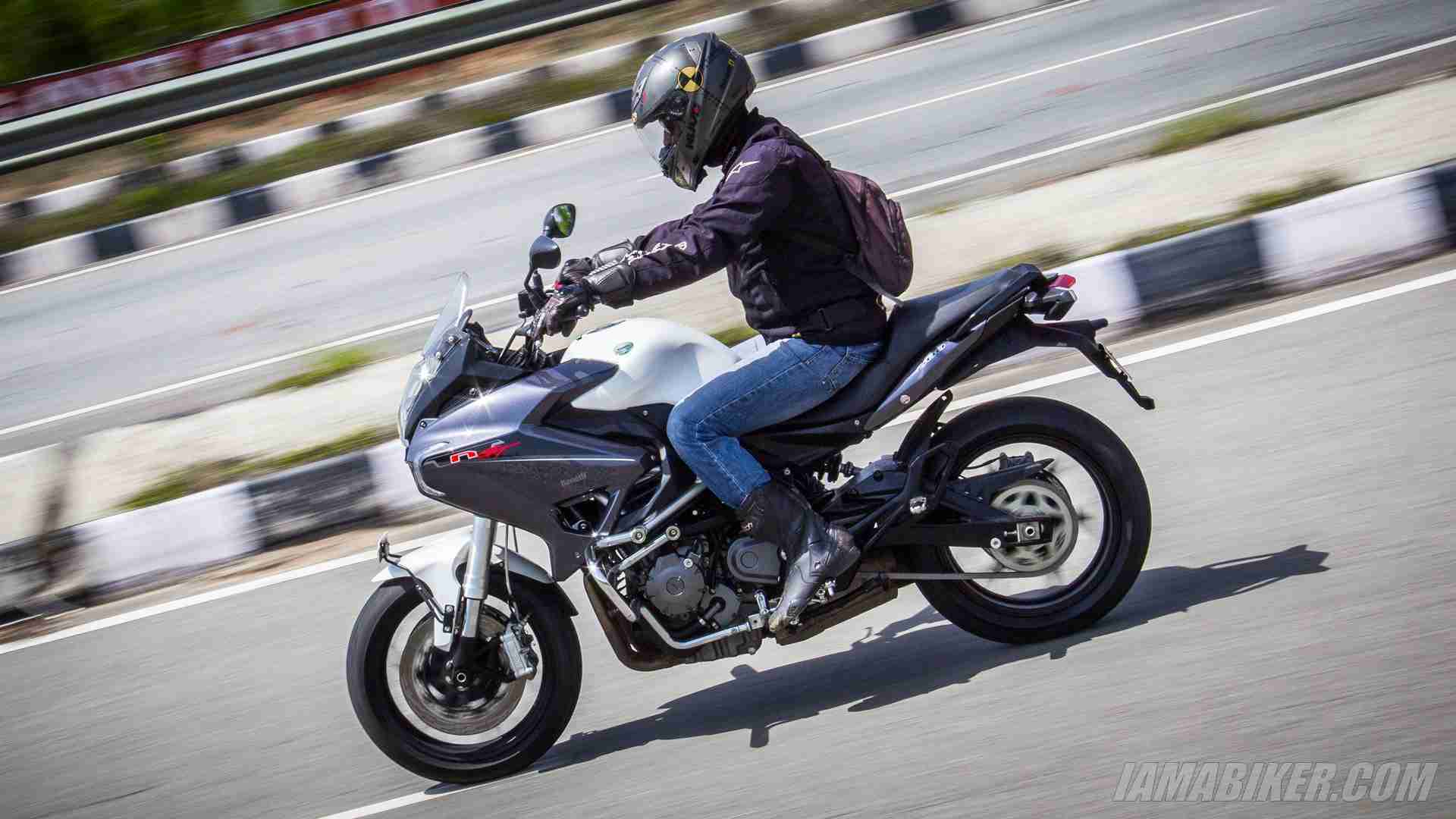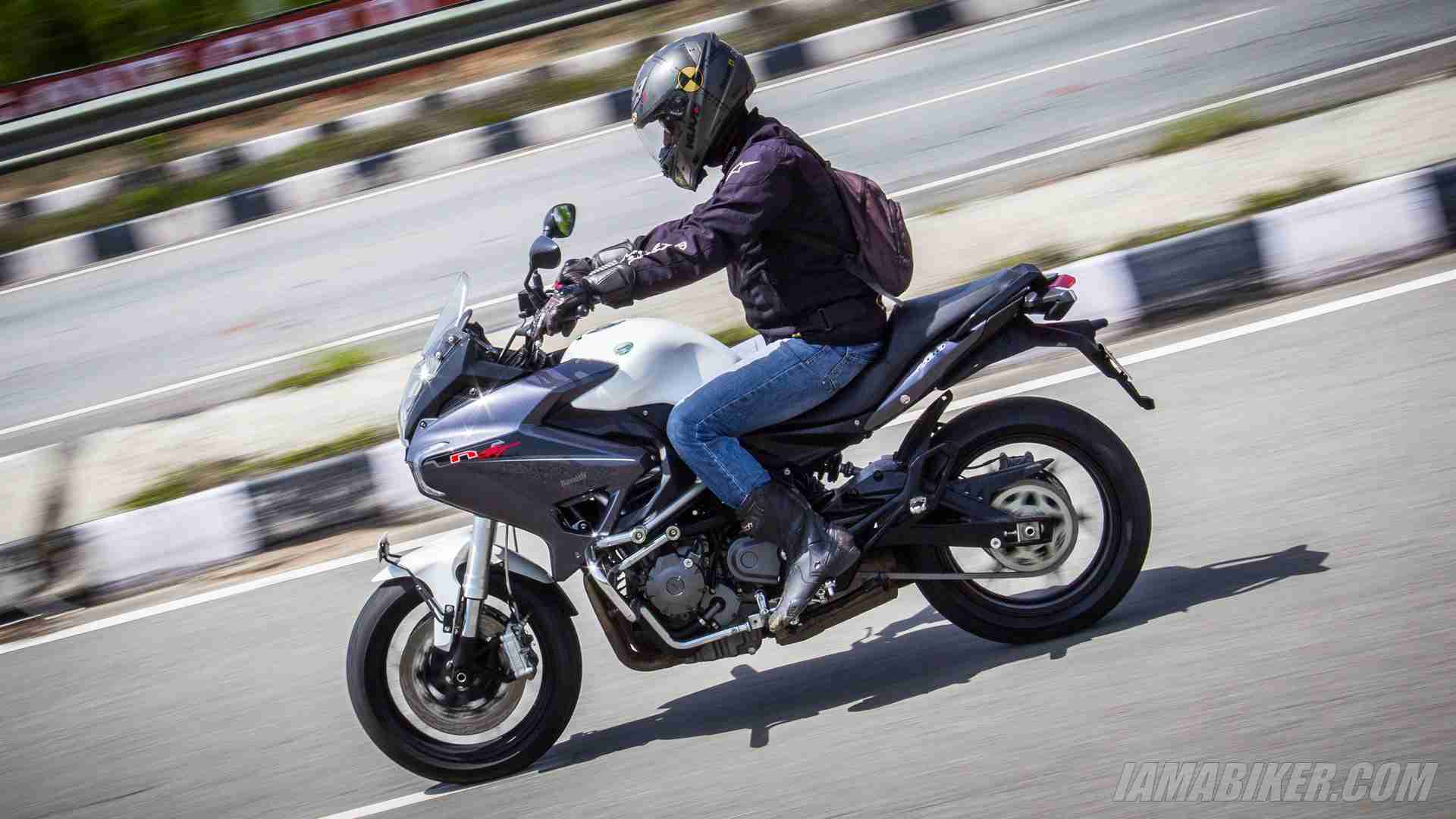 Once on the highway and when you open that throttle the magic of the in-line four cylinder keeps you occupied. The subtle deep growl which grows into a scream at higher revs is plain addictive. We were quite impressed with the refinement levels at higher revs. We said earlier that this in-line four 600 has quite the history. The fact is, this is the same engine (detuned of-course) that did duty on the pre 2005 Yamaha R6, and even to this date that motor has refinement levels that certain Indian manufacturers can take a lesson from. If we dwell into the numbers, the engine produces 85.07 HP @ 11,500 RPM and 54.6 Nm at 10,000 RPM. On road, this translates to a pretty quick motorcycle. Wring that throttle and when the revs hit 7000 RPM there is a sudden change in how the engine responds. There is a slight burst in thrust forward that almost takes you by surprise, very addictive, very very addictive. It's not that it glues your eyeballs to the back of their sockets, but that character of the engine combined with the sound gives you a rush that will always make you grin inside your helmet.
Once on the highway and the long fast winding roads, the DSK Benelli TNT 600 GT is smooth, confident and rather comfortable to handle. Couple that with the 27 litre tank and you have bike that can do almost 500 kms on a tankful. And all these put together makes this bike from Benelli an ideal long distance tourer. ABS takes a miss, a rather important downside, as the brakes although having enough stopping power could really use some more feel and bite. But all in all a rather capable machine and we are looking forward to do a long haul on it soon to really see how it fares on the varied terrain our country has to offer.